Natural, Sustainable, and Recyclable
Meet the Business Woman at the Forefront of a Movement in the Bedding Market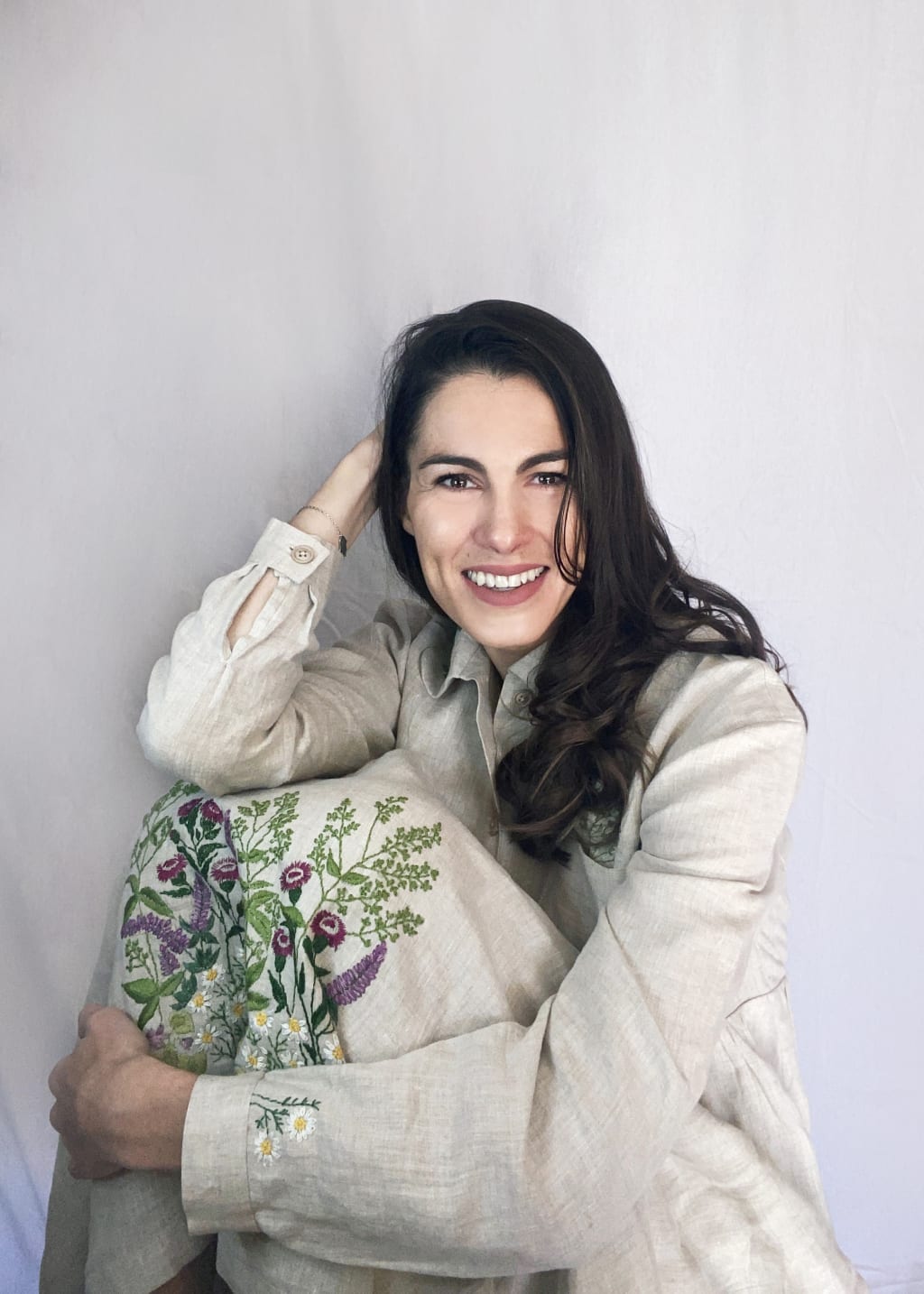 Katerina Rothman
When a young Katerina Rothman decided to give up dancing the night away and start "adulting," she knew that starting a business was her way out of living paycheck-to-paycheck.
What she didn't know was how to build a successful and sustainable business. But she had a strong desire to figure it out in the hopes of continuing her mother's legacy. Looking back, Katerina says she saw entrepreneurship through rose-colored glasses: "Earn as much as you want. Work when you want — just do what you love. I wish running a business were as easy to implement as setting my mind to it."
And set her mind to it, she did! Inspired by her mother who was always into sewing, fabrics, and knitting, Katerina started Beflax Linen — a natural linen shop with a focus on home goods.
Katerina quickly discovered, after she became a mother herself, the combination of natural, sustainable living in all its forms is a formula for success, not only in business, but also in life.
Tapping into Femininity to Build a Business
So much about being an entrepreneur or owning a business seems to value what we think of as traditionally masculine qualities. Consider some of the mottos that startups in Silicon Valley love to throw around: "fail forward," "move quickly and break things," "hustle and hustle some more."
Katerina was determined to turn the male-dominated textile industry on its head and lean into the softer side of entrepreneurship. She had a feeling that tapping into her femininity would create the best of both worlds. And she was right!
"Basically, I figured out how to leverage a mother-daughter transgenerational combination of skills and knowledge," says Katerina. She has built a sustainable business model that is not only environmentally-friendly and affordable, but also gives her more time with her daughters.
"My business is sustainable in all senses of the word. It works for my customers, it works for my employees, it works for the climate, and it works for my family," says Katerina.
Making Her Passion into Her Livelihood
When you meet Katerina, the first thing you notice is how passionate she is about a tiny flax plant. It so happens that flax makes a fantastic material that is one of the most breathable textiles there is.
Flax linen is:
5 times stronger than cotton.
Breathable to promote a calming, restful sleep.
Sustainable and eco-friendly because flax plants require less water and fewer pesticides than cotton plants. Also, other parts of the plants, like the seeds, can be used to produce linseed oil or as a food source.
The only real downside to flax linen is the high cost. But Katerina is on a mission to make this amazing fabric affordable for everyone.
When Beflax Linen first launched their e-commerce store in December of 2017, Katerina was thrilled with the response she received. The linen bedding collection is the most popular product line. Beflax sells sheets in twin, queen and king sizes as well as duvets and bathrobes at prices below other linen brands.
In addition to the attractive price point, Katerina is all-in on the ecology side. "Our packaging is fully recyclable and doesn't contain any plastic."
Katerina and Beflax Linen are on the forefront of a movement in the bedsheet market to explore new fabrics and technologies to preserve the natural environment, while keeping costs low. For instance, many buyers look for bamboo or eucalyptus sheets because they are natural and feel very soft.
"Unfortunately," says Katerina, "when we did the research, we realized the production process of both bamboo and eucalyptus sheets has an adverse impact on the environment." The process requires milling down the whole tree and using a lot of chemicals to dissolve the structure of the plant. These fabrics turn out not to be so 'natural' after all.
Katerina's passion for building a sustainable life for herself, while bringing sustainability to other families is admirable. By all appearances, she has managed to create the business she first envisioned. It may not have been as easy as setting her mind to it, but clearly Katerina has the skills she needs to run a successful business on her own terms.
Katerina is living proof that when your passion blossoms into a flourishing and sustainable business, nothing can stop you!
About Beflax Linen:
Katerina Rothman, Founder of Beflax Linen, helps her customers sleep better, naturally with her 100 percent all-natural, affordable linen. Katerina has been featured in Yahoo!Finance, Digital Journa, Daily Herald, Denver News. To learn more about Beflax Linen and how customers can get 10 percent off their first linen order, please visit their website.
Reader insights
Be the first to share your insights about this piece.
Add your insights