More Than 1,300 Businesses Flourish Through Bill Murphy's Proven Cheat Code System for Direct Sales
Bill Murphy's Proven Cheat Code System for Direct Sales Drives Exponential Growth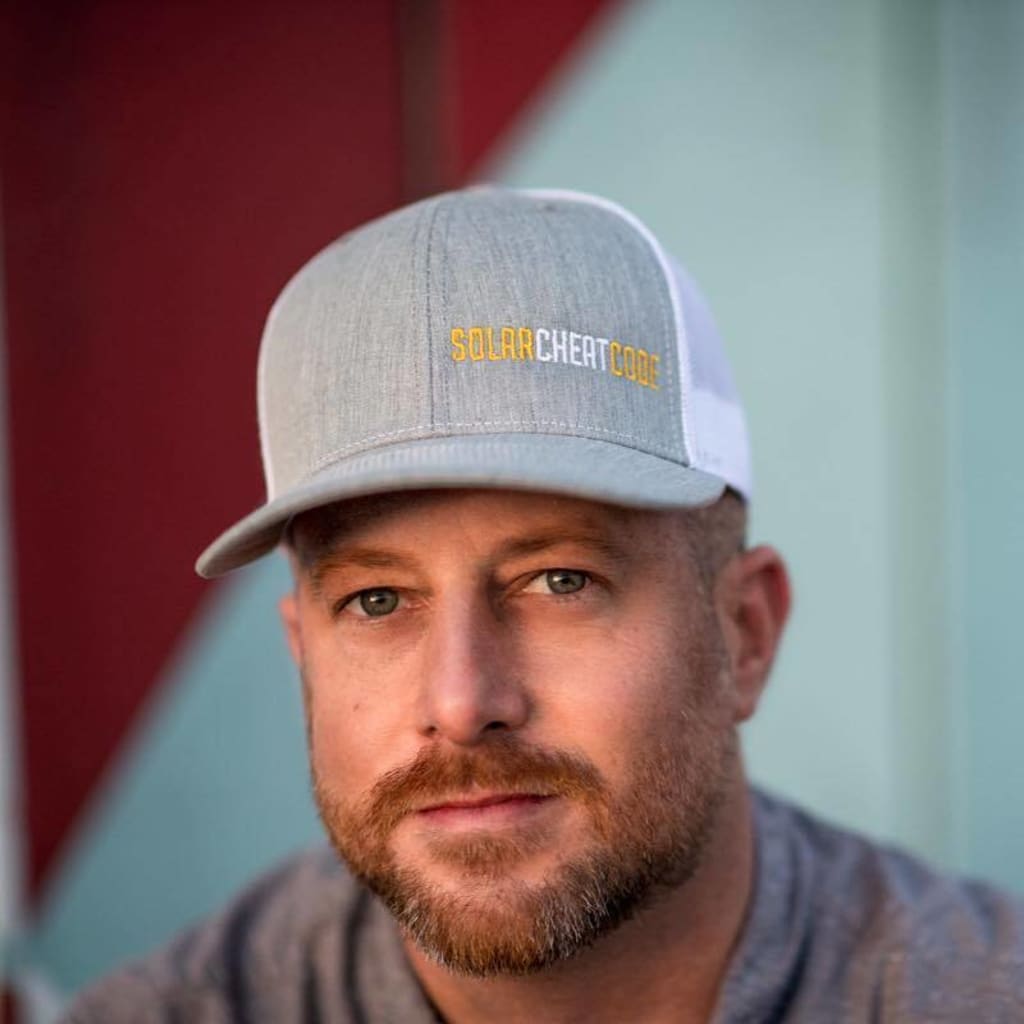 Bill Murphy
Bill Murphy always had a knack for selling, but his path to success was paved by seizing opportunities to hone his exceptional skills. The 34-year-old entrepreneur spent a decade learning the best digital marketing strategies for the solar industry and applying them to his own company.
After his own sales skyrocketed, Murphy committed himself to a new career venture when he founded The Cheat Code for Sales Pros. It was his way of sharing his knowledge with the solar world. Murphy has quickly built himself up as a top consultant, and his company's success is proven in the 1,300 businesses his Cheat Code System has helped thrive.
A Sales Genius is Born
Over the course of his career, Murphy has made a number of pivots to where he is today. He landed his first job at Gold's Gym where he discovered his ability for selling, quickly rising to the top as he was named Regional Manager.
However, Murphy knew he was destined for more and thus his entrepreneurial journey began. His endeavor into the business world came as a door-to-door salesman where he used the time to expand his knowledge of promoting and sharing. He next used those acquired skills to venture into the solar industry, creating solar sales and installation companies that soon reached eight figures.
He spent a decade in the industry, generating expertise in the innovation of solar marketing strategies. Murphy took notes on what worked for his own company and what changes needed to be made. His business soon saw incredible success after the entrepreneur was able to refine the craft of ad positioning and gain a deep understanding of solar marketing to drive high quality leads.
In yet another pivot in his career, he changed direction into the consulting business in order to share his wealth of knowledge with other solar business owners.
Becoming the Biggest Name in the Solar Industry
During his own personal experience as a solar business owner, Murphy studied data, made adjustments and found the best marketing strategies for reaching highly qualified clients. After seeing much success, Murphy made the decision to share the approach that led him to success. In 2018 The Cheat Codes for Sales Pros was born, a consulting firm which helps commissioned sales pros grow their income by reaching their target audience via social media.
His expertise in sales, marketing and personal branding has helped businesses thrive. Through The Cheat Codes for Sales Pros, Murphy and his team share major strategies adopted by his own company as it expanded its profits upwards of eight figures. Companies are able to discover verified lead generation techniques which help solar sales professionals grow their income by leveraging social media to target their market.
"Thirty days into the program I've spent $1,344 on 227 leads. Need more motivation? We've signed 19 deals off of those leads and we're still working them. Best cash on cash return I'll ever see," said David Twitty, a business owner who made the smart decision to learn from Murphy.
Murphy's techniques have been proven time and time again to consistently improve ROI as he manages large digital ad spend on behalf of those who place their business in his hands, including Vivint/Sunrun and LGCY Power. By tapping into Murphy's decade of knowledge in solar marketing, sales professionals in four different countries are able to save time and focus their energy on what truly matters: their customers.
Consultants Gain Ground at Murphy's Mastermind Conferences
For those itching for a crash course in Murphy's Cheat Code, he also conducts live mastermind events. Last year, more than 200 companies ascended on a private island in Key West, Fla., to soak in the knowledge provided by Murphy at the two-day event.
"We attended the Solar Cheat Code LIVE event in Key West February of 2020 as solar reps with another company we were working with. The amount of value we received from the event was unbelievable. We were rubbing shoulders with some of the top business owners in the industry and filled our belief tank to the rim," said Jimmy Le of Solar Power Couple. "Ninety days later we took the leap of faith and launched our own solar company and hired SCC agency to help us generate leads for our team. The results we received in our first 90 days was life changing."
His Reason Why
Behind Murphy's success is the love of his wife and four children, the reasons behind his work ethic and dedication. The family resides in Houston, Texas, but grab every opportunity to explore. The Murphy family is constantly challenging themselves to grow both personally and professionally, a proven tactic that has made Murphy one of the most well-respected authorities in the direct sales industry.
Bill Murphy is an 8-figure business owner and Founder of Cheat Codes for Sales Pros. He has helped over 1,300 businesses exponentially grow through his proven Cheat Code System. Bill has been featured on the Solarpreneur Podcast, as well as in Future Sharks and Influencive. For more information, please visit: https://www.cheatcodesforsalespros.com/.
Reader insights
Be the first to share your insights about this piece.
Add your insights