Monica O My Darling Review | Neo-Noir Crime Thriller
Monica O My Darling
Vasan Bala is an Indian film director or writer; most of the content made by him is quite unique or different. His neo-noir crime comedy-drama film "Monica, O My Darling" was recently released on Netflix.
You'll have to watch this two-hour and ten-minute Netflix movie to find out what happens next in the plot, which centers around a robotics company where many employees work. One of them is a girl named Monica, who works to blackmail the other employees, and then they plan to kill Monica.
Monica O My Darling Review
If I describe "Monica, O My Darling" in a few words, then it's a unique, once-in-a-lifetime watchable film. The real thrill of twists and turns comes at the end.
Personally, I have felt good about the climax of this film. This film is based on the neo-noir genre, in which dark humor is present, which works well in a few places. The approach that was seen with the story is quite unique and different, as well as the way its presentation is done, which will make you feel quite different.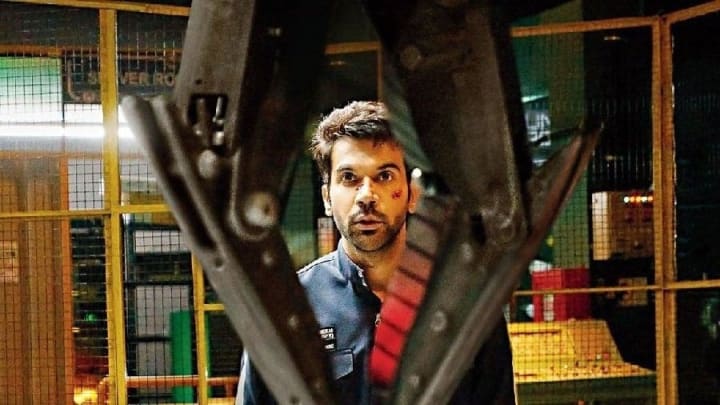 The level of entertainment in this film is absolutely zero, but I liked that it was released on OTT somewhere.
Vasan Bala Ji's approach starts showing from the very first scene; the way this film has been shot and presented, both things are completely different.
Actors Performances
Raj Kumar Rao leads this film, and it will make you feel repetitive. I do not mean that his acting is bad, but nowadays there is no novelty in most of the roles that are being offered to him.
Huma Qureshi's acting was decent. I had high hopes for her, but she fell short, whereas Sikander Khero makes a bigger impression with less screen time.
Radhika Apte is superb; she starts doing comedy, etc. from the very first scene, and most of her scenes are worth watching. The songs in the film are excellent, and the way a retro atmosphere was created in one scene provides a unique experience.
Negative Points
As I said, the entertainment level in this movie is absolutely zero. You may get bored after twenty minutes, but for the audience who enjoys offbeat movies with dark humor, this movie is not going to waste your time at all.
There are a lot of loopholes in this movie and some childish things too, and some scenes have been unnecessarily stretched to increase the length of this movie.
Conclusion
Because of the abusive language and an adult scene, this film cannot be watched by a family. I hope you enjoy my review of the movie "Monica, O My Darling," and please let me know what you thought of it.
Guys, if you don't like watching movies like this in general, then let me tell you that an Indian spy thriller series was released on ZEE5 yesterday called Mukhbir and depicts the story of a secret agent named Harfan who was sent from India to Pakistan for a dreadful mission so that he could find out in advance about the dangerous plans of other countries.
And it becomes very interesting to see whether Harfan will be able to complete this dangerous mission successfully or not, as well what kind of difficulties he will encounter.
Well, this is a very common or typical kind of spy thriller that some people never watched a spy drama might enjoy.
You can find out whether this series is worthwhile by reading my in-depth review, which I've done.
Mukhbir Web Series Review ZEE5 Introduced SPY Thriller
Bye.
Reader insights
Be the first to share your insights about this piece.
Add your insights