Mobile-Banking—FinTech of the Future or a Flash in the Pan?
Mobile-Only Banking sells itself as The Future of Finance, but what does it actually mean?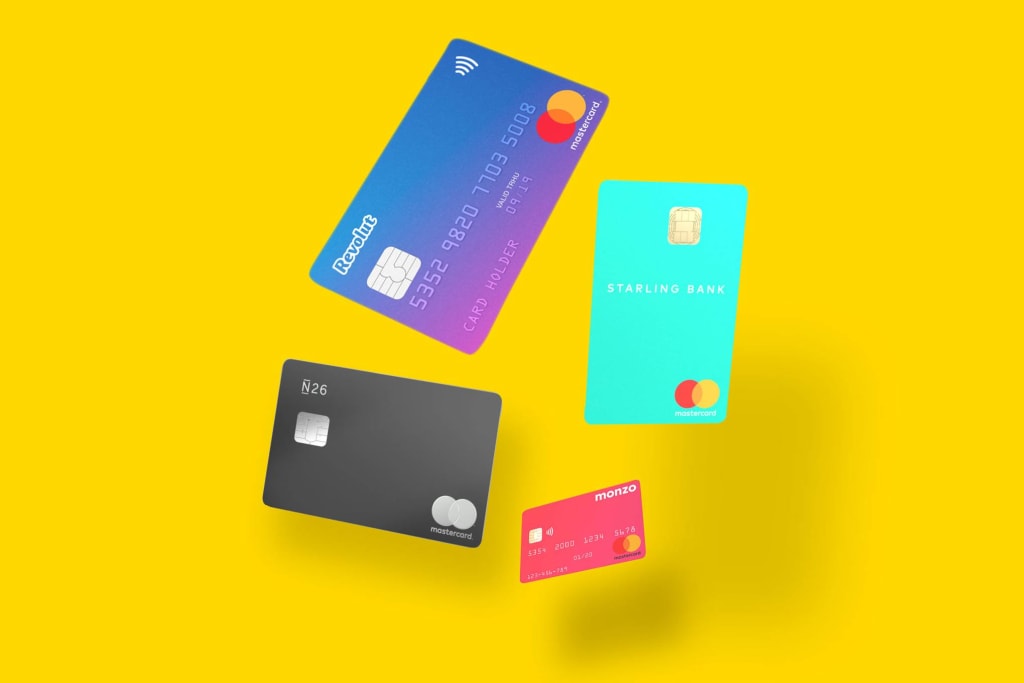 At a first glance, the idea of digital banking is that, through the reduction of overheads through leaner operations (mobile only means no banks, no bank staff, no utility costs, no security costs, no coin transfer costs, etc.) you can invest more into the costly technological advancements customers crave, whilst at the same time offering competitive banking bonuses and interest.
Often high-street banking chains build their service offering around the lowest common denominator. Their services need to be accessible to the majority of people, but to not exclude those who may have less technological knowledge or more specific individual requirements.
With a one-size-fits-all approach, mobile-only banking targets those who are comfortable running their lives via mobile devices and makes no effort to target customers who prefer the human touch. The number of Mobile-Only banks and banking service providers is rising and it's now increasingly important to understand the different services offered, to help choose your way forwards.
Firstly, before we get too caught up in the 'revolution', it's worth noting that almost every single Mobile-Only banking provider was started by a senior exec from a traditional banking brand. The CEO of Monzo, Tom Blomfield, previously worked at Starling Bank. Anne Boden, CEO of Starling Bank cut her teeth at Lloyds Banking Group, Standard Chartered and then UBS. This is a commonality across the 'digital banking' space and goes some way towards helping to understand that digital banking, in itself, is about as new or original as standard online or even telephone banking.
So, what is different? The answer, is that it depends entirely on the bank in question, if they are even a bank!
In reality, there is absolutely nothing different about a mobile-only bank, other than it is only available on mobile. This offers increased organisational flexibility and agility when it comes to making changes, moving with the markets or reflecting customers wishes in regards to features or products, but how the banks individually use this freedom is entirely down to them.
Most UK Mobile Banking and Mobile Pre-Paid Cards offer a mixture of slick minimalist user-interfaces and strong budgeting tools, both of which are attractive to their target audience of young tech-savvy adults facing some of the hardest economic circumstances in generations.
Starling Bank, Monzo and Atom Bank are all fully FCA-licensed banks able to offer personal and business current accounts, ISAs, Fixed Term Savings accounts and various borrowing facilities (There are other, pre-paid providers out there, however they do very little differently to the three aforementioned companies). The differences start to occur more in the tone and target markets they are pursuing which can provide some insight into what direction these companies are looking to move in the future.
Atom Bank has a longer history than its branding would suggest in the standard finance market, having been around since the revival after the Financial Crash. They are still focused heavily on Mortgages, Credit and other forms of finance, whilst offering standard banking services. Their mobile presence allows for a slicker feel to traditional mortgage lenders, which can be coupled with budgeting features in a current account to help young people attack the challenge of getting on the housing ladder.
Starling Bank focuses much more heavily on the Current and Business account areas of the market, pouring it's resources and expertise in making these as seamless and user-friendly as possible. You can very much tell, however, that the Senior Leadership team comes from a long career in banking as there is very little difference in the tone or customer-relationship Starling Bank has, to any other bank on the market. There is just as much jargon and financial terms littered throughout the website and app and the whole thing feels slightly cold and unwelcoming.
Compare the two with Monzo and you start to see what really makes a difference in this space. Monzo, at a first glance, can come across as a bit of a tacky try-hard with it's emoji littered messaging, colloquial language and general lack of formality. Once you start to use the app you see that this is much more than a marketing tactic.
Most large companies have 'communication guides' for their staff, but Monzo go a step further and publish their 'Tone of Voice' guidelines. This explains the reasons behind their colloquial language and personable approach to business with a detailed and intelligent look at why business language is so divisive. Their aim is to break the 'I know something you don't' business language trend that originated with the Romans introducing Latin to the British Isles, and to talk how their customers talk.
This really is one of the more revolutionary moves for a modern bank to make, probably since Metro introduced 24hour branches. With poverty being closely linked to education, it's clear that helping people understand how their banking services (and finances in general) work, in addition to the full suite of budgeting tools Monzo has to offer, significantly increases their financial health.
This is a stark cultural difference from High-Street banks who traditionally fine you as much as possible as frequently as possible, and new emerging online banks that don't actually do a lot differently.
Monzo has jumped on the Mobile Banking Revolution and is doggedly steering it to deliver financial security and education to customers.
Join Monzo now, and receive £5 free when you first spend through your account!