Making a Living Online (and Offline)
Using Enagic to Earn Commission and Make Money Online and Offline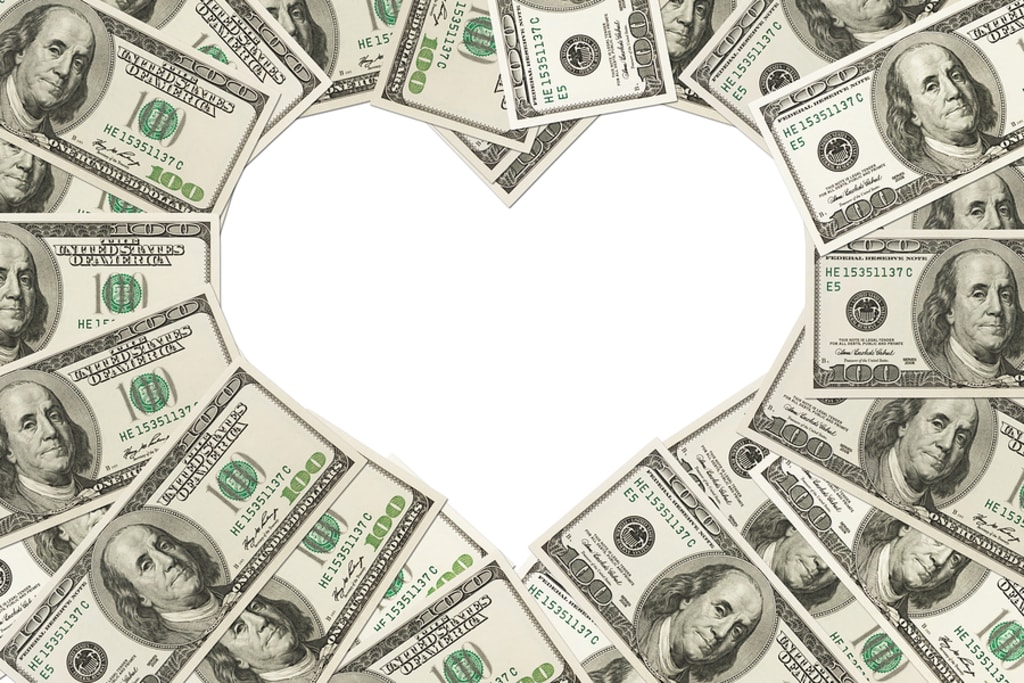 Just an eye capturing picture of money. I do not have any rights to this image.
If you're reading this, then you are most likely fall into one of two categories: You are either curious and want to learn how to slowly start to make a living using social media; or you just want to see what rubbish I can come up with just waste your time.
Well I don't blame you if you fall into the second category! Honestly, I probably would be too reading this for the first time. Now I know thats the cliché thing to say but trust me, I am not here to ask for money, ask you to join anything, make you sign up for anything or spend any money. The honest fact is that you can't really make a living without hard work or a job.
In this article, I am simply going to give you the information I wish someone had given me on how to start your own business online and slowly start making money and hopefully after a few months, quit your 9-5 job and go online full time. Seem too good to be true? Well these things usually are and all I'm going to do is let you decide how true it is yourself. But if you feel that this article has helped you, or you're just feeling generous, please feel free to donate ;)
The Concept
Usually when people write these sort of posts, they always talk about doing surveys or matched betting. Some may even suggest doing the lottery or scratch cards. Don't worry, this method isn't so well known and to be honest, its quiet similar to drop shipping, except that after a while, you should in theory be making more money than your 9-5 job. Saying that, I have never tried drop shipping so I don't know how reliable it actually is.
The concept of this method is basically building up a team to sell high ticket products. Didn't I say its similar to drop shipping?! Think of popular companies such as Avon or Unique. Both of these make up brands allow people to become brand ambassadors; so you pay a small fee for a sales kit and the rights to sell the product and you gain commission for each sale. The problem with this is that not that many people buy these products anymore and because they are low ticket sale items, you have to sell a lot to get a decent amount of money. The idea of the method is selling high ticket items so you get more commission for selling less products.
So know you know the basics, let me tell you where it starts to get really good... With the company and products I am about to share with you, you are able to build a team. When ever you make a sale, your customer can choose to either just be a customer, or become a distributer like you. When they start out and until they reach the top tier of representative, you also get commission for all of their sale. I'll explain this further and give examples later in the article but the idea of this concept is to get others to become distributers as well so that you can make just that little bit of extra cash when they start building their own team. This doesn't mean you can't sell to the average consumer.
If someone is interested in buying one of the products from you just for their own use and isn't planning on distributing, thats still commission. You could even suggest that they sign up to be a distributor anyway as there is no added fee to do so and they can make a little bit of money if a friend or relative becomes interested. In worse case scenario, you can give your customer your details so if someone they know becomes interested, the interested party can just contact you and make the order through yourself directly which just means more money for you.
About the Company, Enagic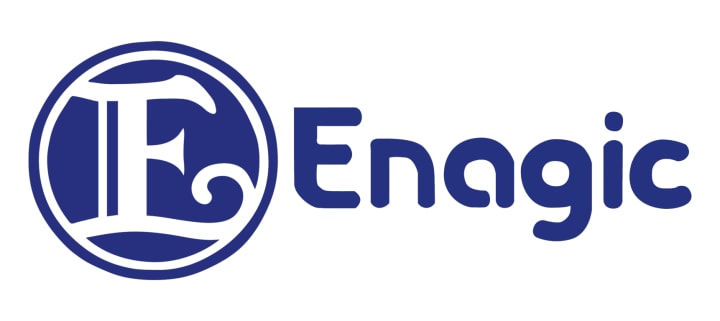 You'll have to forgive me in this section as I will be regurgitating a lot of information already on the Enagic website to make sure I am providing you with the correct information.
Enagic is a Japan-based company which internationally distributes hundreds of thousands of Kangen Water machines to homes all over the globe. The company has been active for what I believe to be about 42/43 years, being founded in 1974.Over these four decades, Enagic International has been the leader in manufacturing water-ionization systems that transform regular tap water into pure, healthy, electrolytically-reduced and hydrogen-rich drinking water. Enagic International claim to be the only water filtration and alkaline-ionizer distribution company in the world with its own OEM manufacturing facility in Japan and ISO certified quality control processes. I did my research and found this to actually be true. I also found out that in Japan, if you give Kangen Water (the actual water not the machine) to your clients such as in a restaurant or spa, you are legally not allowed to serve any kind of other water. The Kangen Water machines are also used throughout many hospitals across Japan.
I found the company to be completely legit and their products, which I will touch on later to actually be really beneficial. Although from a science perspective, I cannot say whether their claims are true but from testimonials I've seen and other happy customers, I realised that after people have started using their products, they hate drinking normal tap water and bottled water. I even saw that some even take their machines with them when they travel. Because the Kangen Water machines are classified as a medical item, you are allowed to take it on the plan as extra luggage without having to pay a fee for having an extra bag.
The Enagic Corporation believes in empowering people through the direct-sales marketing system. They make claimed that their independent and passionate distributors love to speak about the benefits of Kangen Water to other as they build their own personal wealth. If you ask me, I feel that most people might be in for the money but from I've seen, I don't doubt that some people are passionate about the products they've purchased from Enagic.
On their US website, they say that their business opportunity has been sometimes referred to as "personal growth with a compensation plan", because they want their team to grow financially and as individuals. As a result of this philosophy, their global distributors are able to achieve financial freedom and realize their dreams while promoting a product they believe in and truly love.
Corporate Philosophy & the True Health Principles
Is it not true that most of us all desire the same things in life. At the end of the day, we wish to be healthy, wealthy, and happy. Enagic promote this in their corporate philosophy via these three True Health Principles:
Realizing true physical health through pure and healthy drinking water.
Realizing true financial health through a wealth-developing business opportunity.
Realizing true mental / metaphysical health through personal growth and finding contentment in all aspects of life.
Thousands of people worldwide had experienced the wellness that this revolutionary product brings. Hospitals in Japan have used and trusted this exact product for years according to their CEO, Hironari Ohshiro.
In a nutshell, Enagic believes in direct marketing instead of just running adverts online or on TV's. This means that instead of paying TV channels to run adverts about their products, they give commission to their customers when ever someone buys a product through them.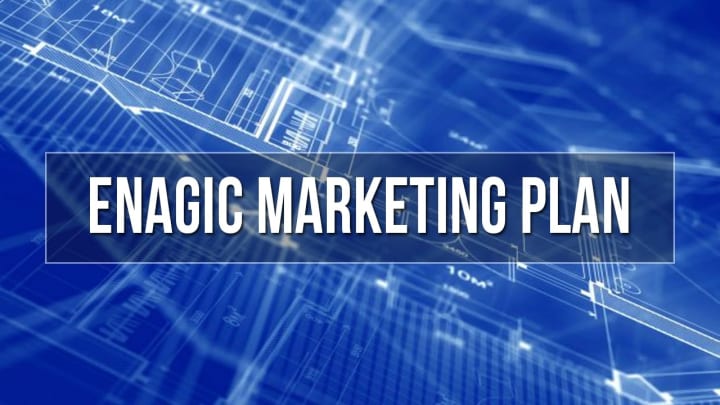 The Method(s)
Now this is where some of you might turn away and decide this isn't for you, and thats okay, its a risk and there is always a chance of it not working out. On the other hand, you could decide to not take the risk and loose out on the financial opportunities if it does work out for you. Unfortunately to gain distribution rights and a distributer ID, you need to purchase the products from them. The perk is that the license is indefinite and you'll never have to pay any fees or renewal. You will have the license until terminated by you or by Enagic for mis conduct.A word of advice, if you cant afford the products, its not worth putting yourself in debt if you're not 100 percent confident that you can make the sales. Some distributors will recommend taking out a zero percent interest credit card or loan to pay for the products and then pay it off as you make sales but again, its a risk, so if your not 100 percent confident, then I wouldn't recommend it. Its completely your choice how you pay for the products.
Enagic also offer finance in the US, Most of Asia and certain parts of Europe.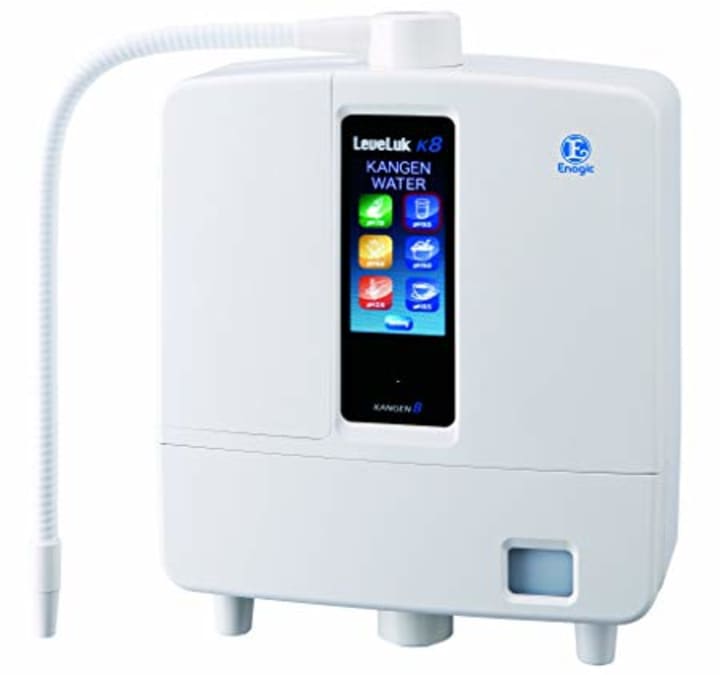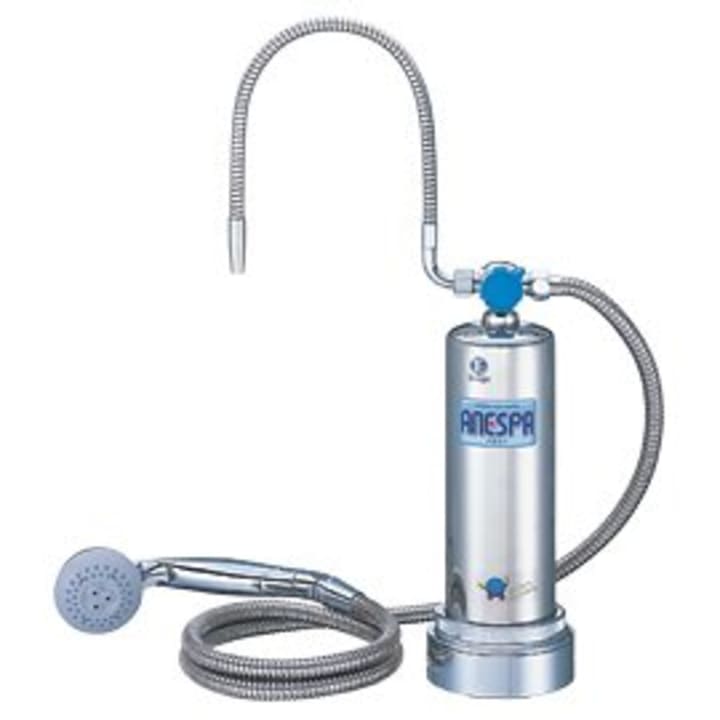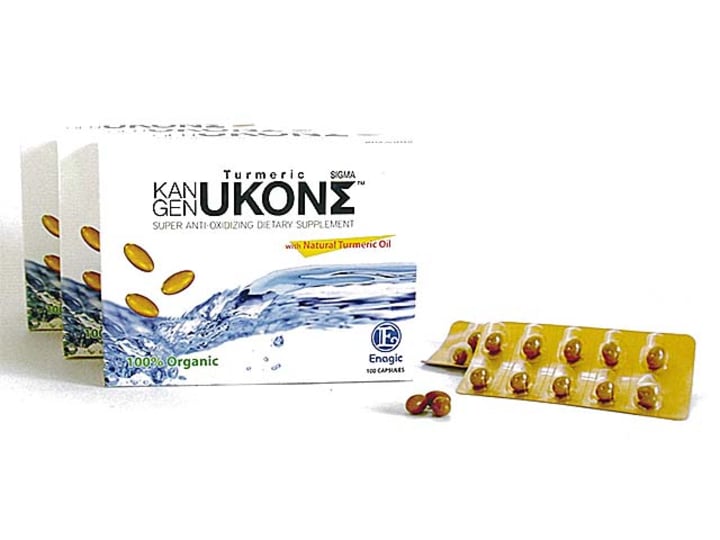 1. Kangen 8 - $4,980.00 Plus Tax and Shipping (£3827.60 Plus Shipping)
The Kangen 8 (or just K8 for short) is the newest water filtration machine which Enagic sell. As mentioned before it is classified as a medical product so you can take it in an extra bag on a flight if you so wished. The way this item works is really more or less obvious to be honest but I'll explain anyway. All you have to do connect the machine to your sink tap and then the K8 produces electrolysed water by separating the molecules. The science is actually quiet interesting so I recommend doing your homework on the K8, especially if you plan to promote the products rather than the business aspect. There are quiet a few different settings on this machine which can make it complicated for a first time user, but it just proves how useful the K8 is. As the most popular setting is classed as alkaline water, it helps to improve health by helping to detox the body and neutralise unwanted acid in our body, for example, a can of coke. This can be backed up by using a drop of pH liquid which changes the colour of the water, depending on the pH of the water. You can find many demos of this on YouTube if you so wished. A feature not that many people know about is the acid setting. This setting can be used to wash up, clean the floors, be used as mouthwash, first aid to clean cuts and even open pours to help the skin when you finish with the beauty water setting. This can save you money each month if you decide to substitute cleaning products for the 2.5 pH hypochlorous acid water as it kills germs faster than bleach.
2. Anespa - $2,890.00 Plus Tax and Shipping. (£2300.00 Plus Shipping)
The Anespa DX is a mineral ion water activator shower head. Just attach it to your shower unit as you would any other shower head it filters the water for you to give you a soft and "heavenly" shower. There isn't much I can say about this product except that its a very VERY expensive shower head, but if you want an amazingly relaxing shower after work, I would highly recommend it.
3. Ukon DD - $760.00 Plus Tax and Shipping (£583.00 Plus Shipping)
The Ukon is a turmeric soft capsule supplement produced with Kangen Water. It is suitable for vegans but thats all I really officially know about the product. I would recommend doing research if you're not sure about it, but what I can tell you is that turmeric has many health benefits.
If you want to start out with Enagic but don't have $8000/£6000, I would 100% recommend starting with Ukon as it is slightly cheaper than the other products and the UKON actually makes up three times the sales as the Ukon is purchased on a subscription which is delivered to you every four months. Thats three times a year. Yes to sell the Ukon, you need the subscription too, but if your making enough sales, you will earn that back quiet quick and you get to enjoy the benefits of taking the Ukon yourself.
If you are from the US, you are looking at about $8,630 for all three products, plus what ever taxes you have to pay in your state, plus shipping costs. If you are from anywhere from Europe, you're looking at about 7,636.80Euros including tax but you have to add on the shipping. If you're from the UK like me, £6711.31-£6907.86 is the approximate total including tax but again, you have to add the shipping and this will generally fluctuate from day-to-day based on the current exchange rates as you'll will be charged in Euros. Be prepared to also pay a non-sterling transaction fee depending on how much your bank charges for non-sterling transactions.
If you want to find reviews before purchasing any of the products, I would say do it, defiantly. You will find so many positive reviews on their products and I suggest making your own judgement on the products before making any purchases to make sure you are satisfied.
Online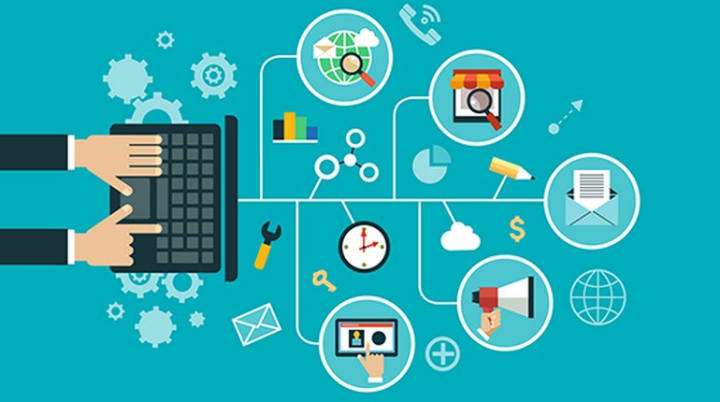 Once you have purchased the products and have your distributer ID, you can start selling. Most people will run paid Facebook adverts on a fan page, starting at around £5/$5 per day. They usually advertise the business aspect of things rather than the products to get the interest of people that also want to distribute the products as this benefits them more when it comes to receiving commission. It is completely your call whether you decide to promote the business opportunity or the health benefits of the products, but if you're looking to run a successful business, it is recommended to focus on selling the business to expend your team and earn a percentage of the commission when ever someone on your team makes a sale.
With this in mind, it does not mean that you cannot advertise the actual products and make sales this way, whether it be online on a separate facebook page or offline.
You don't have to stop on facebook either! You can also run sponsored (paid) ads on instagram and even get free leads using apps like Shapr, bumblebizz and linked in. If you can think of more places you can advertise either the business or the products, do it! The more people you can reach, the better!
BE ACTIVE DAILY!If you need any advice on how to get more people to your pages, I would say be active daily. Even if you just share inspirational quotes you find or health information relating to the products. The more active you are on your social medias, the more people will visit your page and hopefully the more leads and then sales you will get. You don't even need to sponsor these daily posts as people will see them to learn more if they click on your active running ad which will then turn into a lead and hopefully most of your leads will turn into sales.
It is also a good idea to do 'go lives' on your Facebook page once every 1-2 weeks if you feel confident enough. People feel more trusting and confident if they get to see a face so might be more likely to join your team when they see you are a normal person.
Offline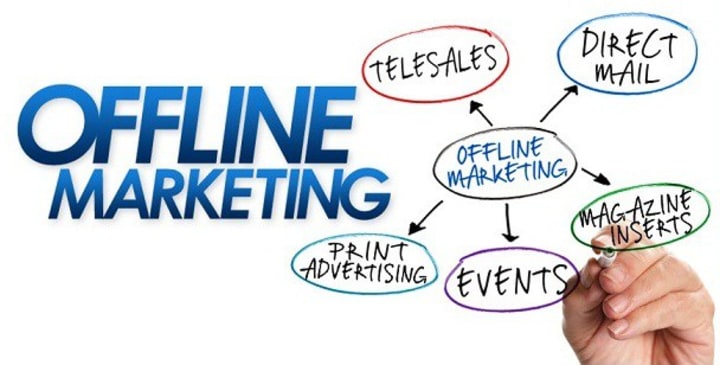 When marketing offline, I find it is more effective to focus on the health benefits of the products. By focusing on the health side of things, you can do demos either on the street or by going door to door, giving out free samples of the water. This will allow people to experience the product for themselves and hopefully see the benefits and make a purchase. Once someone is interested, you can always mention the business opportunity and ask them if they want to become a distributer at no extra cost. This is also a great way to convince someone who likes the product and is definitely interested but says its too expensive. You can ask them if they would want the products to pay for themselves and go from there with the business opportunity.
A really effective method of getting people interested is by offering them a 30 day free trial. Once you have earned enough commission, you can purchase another machine (bearing in mind you will get commission back again on your own purchases so consider it a discount) and loan it to people for 30 days to see what they think of the water and if it has improved their health. If they notice the difference, I can almost guarantee that they will want to sign up.
You can also run free seminars where you explain the benefits of the Enagic products and do a demo using pH tester and compare how the Kangen Water comes out compared to local tap water, multiple brands of bottled water and fizzy drinks. You will find if you run the seminar as the right places, you will defiantly get multiple sales. You could also do this on the street as a free demo and still offer free samples without having to hire a venue to actually hold an entire seminar, but it is unlikely that you will make as many sales. But then again it could go the opposite depending on the wealth of your area as you will be able to reach a wider audience.
Those are just my suggestions on what I feel works best for me and other people I have spoken too on the team. You might be able to come up with better, more creative strategies on your own.
I just want to put this out there now, there is nothing stopping you from marketing both online and offline. That will probably be the most effective way anyway as you can reach more people and the more work you put in, the more you'll get out.
Quick Tip:
COMMUNICATE!!! I can't stress communication enough. Whether you are going online, offline or even both, in order to run a successful business, you need to train your staff as it were. Make sure you communicate with them on a daily basis, 1-1 and in online meetings. This may take up your precious time but they need to be able to sell as effectively as you if either of your businesses are going to be successful. You may wonder why you should care about their business so let me explain. Remember when I mentioned you will get a percentage of your teams commissions until they reach the top level of distributer? Well there is your answer. The better trained your team members are, the more sales they'll make and in turn, the more in-depth commission you will get.
Advice on Running Facebook Ads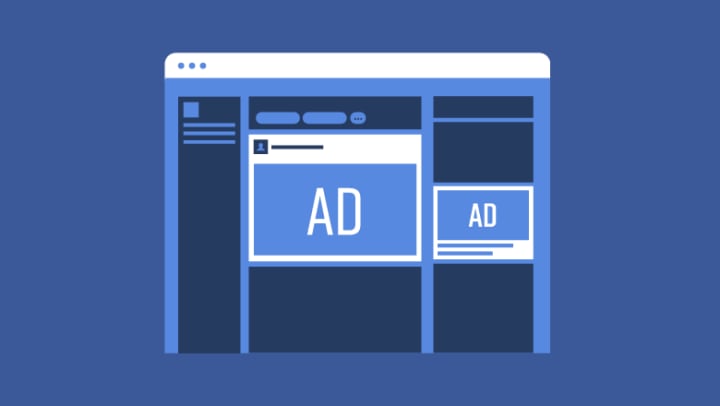 I don't have much time to go into complete and utter details on running Facebook ads right now but if this story gets enough views and donations, I will defiantly write a story with complete details on running ads and using Facebook business. I will make screenshots and maybe even do a short five minute video on how to set up a Facebook business and ad account so that you don't have to run ads through a personal account.
If I could give you some essential advice right now however, it would be to never leave the audience settings as default. In the locations, put in countries you actually want to search in rather than just letting it run around the world, how ever there is nothing wrong with only running ads in your country. If you speak English which I am going to assume you do, you can choose to run the ads in just English speaking countries, such as the UK, USA, Australia, Canada and Ireland. Even more important then the location is making sure your audience interest tags are right. Depending on how you are advertising Enagic, you can either target people for business or target them for health, but it is essential that you choose these tags wisely so that your ads only reach people who might be interested rather than wasting money on people who wont be interested in a million years if they decide to click on your ad.
Commission and Compensation Plan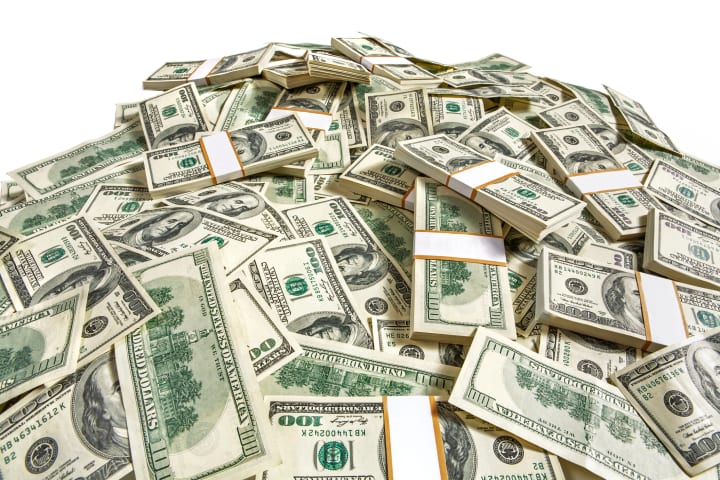 Last but not least, and certainly the section you've all been waiting for: the commission. You're probably all wondering how much commission you can make per sale and all I can say is bare with me because there is a lot of information to go through and this is the part that may seem too good to be true.For this section I will be mostly using Dollars as the examples but I will summarise in a table in Euros and GBP at the end so you don't have to do the math or converting. Although the Euro figures will be correct according to what Enagic pay, what you get is GBP bay differ depending on conversion rates at the times you get paid which will differ.
So, how does commission work? When ever a sale is made, the commission is split into eight pieces. Picture it as a pie if you'd like. When you start out you will start as a 1A distributer. At this point you will get one slice of that pie for every sale you make and the rest actually gets shared between the distributor you started with and then to the person they started with and so on depending on what level they are until it has all been shared out. This may not seem fair at first but once you start making more and more sales and get to the top tier, you'll feel better about it.
Once you have made your third sale, you will move up to 2A. Once at 2A, you will start getting two points of commission for each direct sale you make and I believe for each indirect sale from your team.
After 11 sales, thats when you reach 3A and start to get three points per direct sale. by now I assume you understand that as you move up, yo get more pieces of the pie so to speak. Just for clarification, 21+ sales gets you to 4A, 51+ sales gets you to 5A and finally 101+ sales gets you to 6A where you will earn 100 percent of the available commission for each direct sale you make. You will also get all the remaining commission from the sales your team makes if they are below 6A.
Below is a table just outlining what I've mentioned above.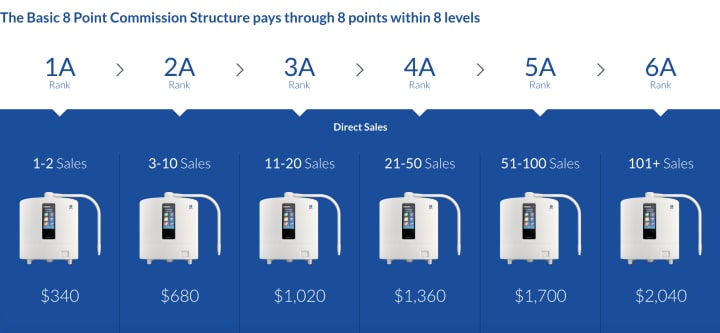 The table above uses the K8 as an example, so you should notice that there is an amount of money below each rank. That is actually the guaranteed commission you can make per direct sale depending on your rank.For the K8, you are looking at 250€ for each direct sale point. For 2A, you will receive 500€, 3A; 750€, 4A; 1000€, 5A; 1250€ and finally at 6A; 1500€.
The Anespa and Ukon Commission
Now we've seen what you can get for the K8, lets have a look at the Anespa and Ukon. For the Anespa, you can earn $185 per point for direct sales. That means at 6A, you can get $1,110 per direct sale. (120€ per point - 720€ at 6A)
The Ukon is significantly less but you'll find that the Ukon has the potential to give you a constant income. this is because although it is cheaper, its a subscription product as we already discussed so you can potentially get commission for Ukon regularly as long as your customers keep up with their subscription.For each direct sale, you can start off with earning $40. Once at 6A, that is $240 per direct sale. (32€ per point, 192€ at 6A)
The Ukon will probably be what you sell the most so consider this: After a few months, lets say you have ten people who have signed up for the Ukon. Thats $2400 (1920€) extra cash every four months at their renewal and you haven't even had to do anything! You may get someone that unsubscribes every now and then but you are more than likely to get another two people signed up in their place, and you can just keep on building your Ukon subscribers up and up until you are actually replacing your normal income with just Ukon sales alone! This is why it is suggested to start of with Ukon if you do not have much money to begin with.
UK Potential Earnings
Unfortunately these numbers wont be exact. This is because like we have spoken about, UK distributers get paid in Euros, so what you actually get will depend on daily exchange rates.
Kangen 8 - £220 per point for each direct sale, and £1320 for each 6A direct sale.
Anespa - £105 per point for each direct sale, and £630 for each 6A direct sale.
Ukon - £28 per point for each direct sale, and £168 for each 6A direct sale.
Moving up in Rank
You know by know that for each sale you make, you earn a point, right? Well you also get points for in-depth sales (indirect sales). So you already get paid for your teams sales, but they can also help you reach 6A! For example, If your at 3A and you've made six direct sales and fifteen+ indirect sales through your team. Once you have made your next direct sale, even if its a personal sale, you will be promoted to 4A. This means that you don't even have to do all the work to progress in rank! If you have enough points, as soon as you make your own sale, you'll rank up, but you wont be ranked up until you've made that sale, even if you have way more than enough points.
Payment
When will you get paid?
You will get paid daily depending on where you are from. If you are from the US, you will be paid in cheques which you should receive in the post in 5-10 days after each sale. In the UK, you are paid via bank transfer in Euros 2-10 days after each sale.
Compensation Plan and Other Incentives.
This is where it starts to get even more complicated, so I wont be going into this section too much, but once you reach 6A, a whole world of opportunities open up for you. You can receive monthly bonuses, a retirement plan, educational allowance ($200* per each unit sold beyond the eight points), 6A step-up reward which is paid when someone on your team becomes 6A and a group sale award. These are all the over incentives that I know of but there could be more. I cant tell you much about the retirement plan, but what I can tell you is that you can get up-to $80,000 a MONTH when you reach retirement age depending on what 6A level you are on.
This leads me onto my next point.
After 6A, you can still go up in rank but it works a little differently by this point. Cutting straight to the case, you will go up to 6A2 once two team members directly below you have reached 6A. After this point it basically works as an indefinite tree and the higher the number, the more incentives you can earn! To explain what I mean, when both of your two 6A team members also have two 6A members directly below them, you will reach 6A3 and it just goes on and on and on. I believe 6A3 is when the retirement incentive becomes available to you, but it wont be anywhere near $80,000 to begin with.
Obviously because there is a lot to explain, I haven't really gone into any of the incentives much as it can be quiet confusing. I'll be honest, not even I understand it properly yet! So if you want to find out more on your own, follow this link to read about the full award program.
I'm not 100 percent sure I understand it myself, but what I can tell you is there is a lot of money to be made, if you just know how.
Is there help and advice out there?
The answer to that question, is yes my friend, but it is almost impossible to find free help. There are many facebook pages and people offering to train you at a cost and help you set up a website which isn't necessarily needed, but it can help draw in interested people as it gives extra information.
If you don't feel confident that you know what you're doing, it could be a great way to start as some people will offer 1-2-1 coaching, but again, this is at a cost.
I'm obviously not charging for the information above, nor am I currently giving coaching myself (I might plan too depending on demand) but you can always do some searching on google for tutorials on ads or advice on marketing. One group I can recommend to you is the CEO movement. Although I am no longer part of that group , they helped me a lot and I would suggest speaking to Tom and Lillebeth. Their website is TomAndLille.com. There you will be able to sign up to watch a recording of a live seminar which gives you a little bit of information on how it all works. After that, you have the option to pay to sign up and become part of their group for 1-2-1 couching and a bunch of step-by-step tutorial videos.
I must say now though that I don't have anything to do with their website and if you sign up to Enagic through them, it will be them receiving the commission, not me.
It's nice to have the couching and advice there available, but its not really necessary if you are already skilled in sales and marketing.
Closing Statement
If you are interested in starting a business with Enagic, either visit the website I mentioned above or go to the Enagic website, and order your chosen products and you will be signed up as a distributer.
enagic.com (US only)
enagiceu.com (EU website)
So this now brings me to the end of my article about Enagic. Thank you so much for reading, and I hope to write more articles about this business plan and also some reviews of the Enagic products and if/how they have improved my life in the future.
If you found this article useful then please feel free to donate. It would genuinely help me a lot.
About the Creator
Literally just an average white girl... I love my iPhone, my MacBook and my Starbucks... You can't get any more white girl than that! Haha! I'm just about getting by at twenty years old and living with Autism but making the most of it <3
Reader insights
Be the first to share your insights about this piece.
Add your insights