Making A Difference
Impact In Giving Back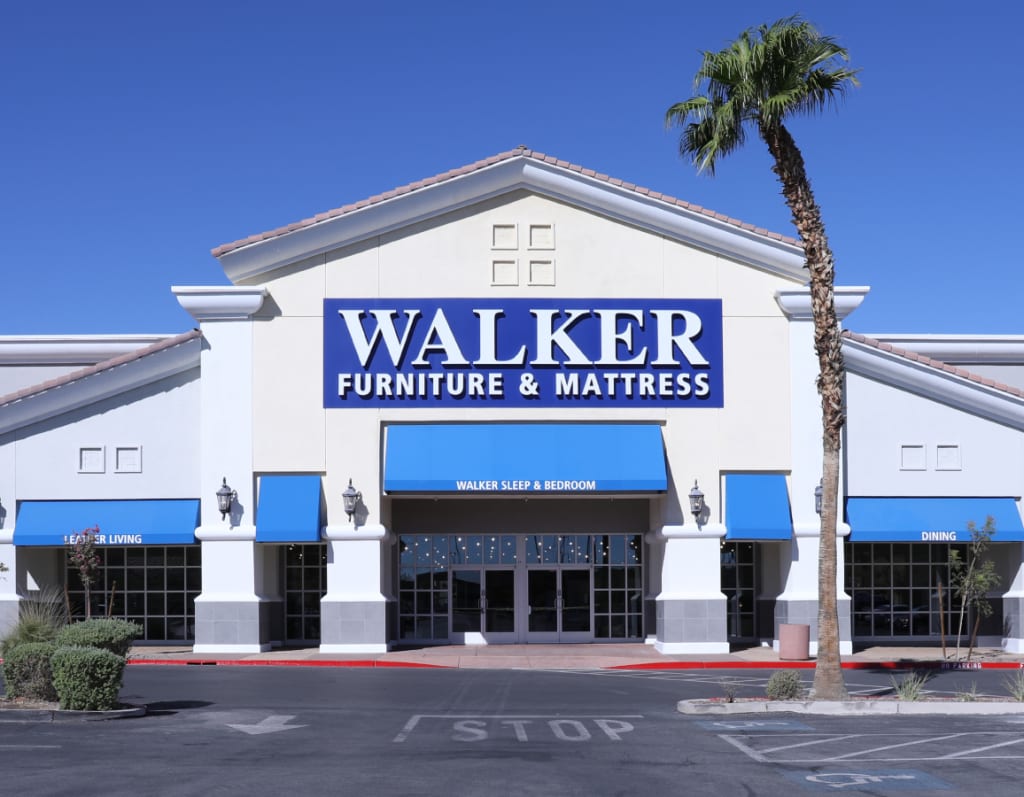 When a business operates with understanding that the importance of its community is by giving back, their success is inevitable. Making a difference in the lives of others by lifting them up is a quality seldom seen in businesses. However, I'm a witness that there is a business in Las Vegas, Nevada that goes to great lengths in giving back to its communities.
Relocating to Las Vegas, Nevada in 2004, I visited several furniture stores looking for items for our new home. However, for some reason, we always seemed to end up at one particular store. And, eventually, we consistently furnished our home from this store.
Each year, this particular store would request individuals to submit names to them of individuals in need of furniture for their annual Christmas give away. The advertisements were inviting, however I never truly thought about the validity of this offer.
Unbelievably, while watching television one night this past summer, my sister came into the room and suggested I submit our story to this furniture store. She stated they were recognizing Veterans, with a "Help For Heroes," give away on Labor Day. I thought about it but told her, if the Veterans Administration does recognize his service in the Air Force, why would this company do anything for us. Regardless, I wrote to them, made the submission and forgot about it.
I received a telephone call one morning from an member of an organization entitled, VFW. The individual gave his name, title and questioned me about my husband's time in the military. I hesitantly answered him, however never thinking about the submission to the furniture store. He requested to come to my home, after basically interrogating him, we scheduled a meeting in my home.
He came to my home with all kinds of identification. He sat down and asked me if I had submitted information regarding my husband's service to a furniture store and I said, "No". He asked me, would someone have submitted our story in my behalf? I then remembered my submission and explained to him how it happened He then told me that my husband had been one of ten veterans selected to be honored by Walker Furniture Store and stated that he was in our home to access our needs and living conditions. He went in to see my husband, who is bedridden and suffers from Alzheimer's Disease.
He decided that we needed an adjustable bed, with a mattress and box spring; an oversized lift chair and an evaluation of the plumbing and electrical equipment in our home. Additionally, we were invited to a luncheon to be held at a hall honoring all ten veterans. Additionally, were told to bring as many people as we wanted to the event. Because my husband is bedridden, provisions were made so that I would represent him at the event.
Individuals from a local air conditioning and plumbing company came to our home and performed an assessment. We received a new air conditioner, garbage disposal, toilet and new faucets and shower heads throughout our home.
A date was set where the furniture would be delivered and set up in our home. Older pieces were removed and hauled away. The day of delivery one of the owners of the store accompanied the delivery and set up of the furniture along with three local news stations. We were interviewed and it was televised that evening. The quality of the furniture is exceptional.
The luncheon was amazing and hosted by a local popular barbecue restaurant. Many veterans were in attendance wearing their military uniforms with medals galore. After the dinner, we were given three boxes of food containing meat, can goods, etc. There were five members in my party, the food was awesome...they had is take left overs home. The owners of the company were present at the luncheon and greeted each recipient personally, taking pictures with each recipient individually and within groups
More amazingly, this furniture store has been doing this for many years. This year they are increasing thee number of veterans they are going to honor. And, each year they honor 25 needy families with a complete house of furniture depending on their needs.
This is just another perk for the residents of Las Vegas, Nevada far yet few miles from the entertainment, lights, gambling, for which this city is known. Life in Las Vegas is simply a normal residential community..no glitz, just retirees, friendly neighborhoods, schools and low keyed rush hour traffic for those still employed.
Giving back to society is one way to make a difference. Above is one furniture company that DOES GOOD.