Make Extra Money Through Side Gigs
Succeed with Instant Profits Side Hustle Jobs That Pays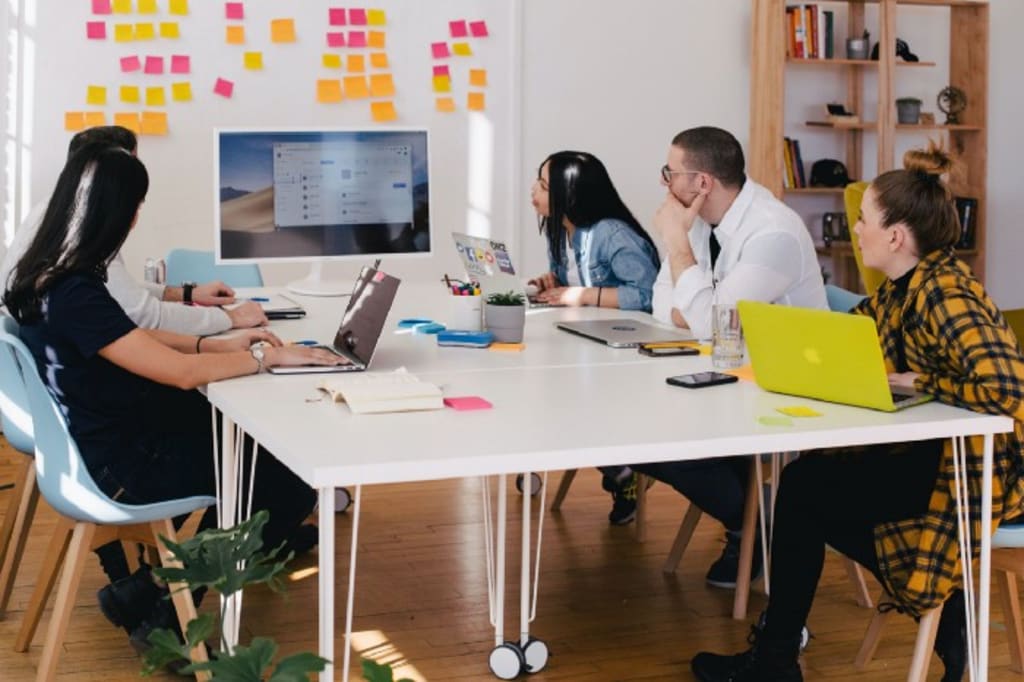 Have you ever heard of the term "Gig Economy" before? The term "gig" became popular in the United States throughout the 1960s. It was commonly used to refer to a brief period of work experience. Gigs are the term used by musicians to refer to one-time performances. People who have part-time occupations that they only use for a few hours per week and that eventually terminate are referred to as "side gig" workers.
When referring to the present Gig Economy, the term is used in the same way.
Prior to the internet, people used to stay with the same employer for 40–50 years and then retire from that company. In this type of arrangement, there are apparent advantages for both parties involved. The organization benefits from having someone who only needs to be trained once in order to perform a specific task.
They do not hire and train new employees on a continuous basis. The employee benefits from having a job that is steady and dependable. He no longer has to pound the pavement and hit the road in search of job on a consistent basis.
A large number of businesses today operate on the same basic employment model as previously mentioned. There are also numerous businesses, both large and small, that prefer to hire people on a short-term basis.
They will not be required to pay a pension at the end of a 30- or 40-year period of employment in this manner. They are not required to give benefits such as health insurance, personal time off, or paid vacation days to employees. A benefit of being able to pick and choose employment whenever and wherever he wants to work is that it allows the employee or contractor to be more flexible.
The Internet and the World Wide Web have made it possible for workers to conduct short-term engagements from the comfort of their own homes. A person can make a full-time living from these gigs, or they can keep their existing employment and perform online gigs in their spare time. It is all up to the individual.
Some businesses that employ you for a job will continue to use your services on a regular basis. Other times, in order to make money, you must move from one assignment to another on a consistent basis. There are websites that make it simple to find gigs, which is a blessing.
Companies pay these websites to find part-time labor for them on a contract basis. It is completely free for you to create an account with one of these gig search websites. Some employers require you to pass a series of tests in order to be considered for specific positions. Those who work with others can get started right immediately. When working with the majority of them, the more gigs you complete, the more money you get per gig.
You are posing as a part-time employee at all of the following locations, taking on brief, straightforward assignments.
-Fiverr
In this study, I make extensive use of the Fiverr marketplace. You can generate money in a variety of methods on our website, which is a major advantage for you. It is completely free to create an account and submit samples of your work. You have the ability to do anything and everything. You have the option of offering a vast range of services or a single service or digital product.
Fiverr is the name of the website since it offers jobs and services that start at $5. For the most part, the gigs cost between $5 and $10. The majority of jobs may be done in a short period of time. Customers rate you, and the more highly rated Fiverr freelancers command greater prices as a result of their higher ratings.
- Guru.com
Expertise in virtually any field may enable you to get work on Guru, so keep an eye out for postings on the site. At any given time, the site has thousands of freelance positions available. There are jobs available for hourly and fixed-price compensation. Jobs can be found by searching by category, location, and a variety of other criteria. Add any previous work you have done that you would want to use as an example of your high-quality abilities to your profile if you have any available.
One interesting feature of this site that distinguishes it from the majority of the others on this list is the virtual "Work Room." You can use this section to schedule your tasks and stay on top of things. This is where you will communicate with the people who will be hiring you. Maintaining a record of your interactions with the people for whom you work is a pleasant convenience.
- Behance.net
If you are a person who enjoys being creative, here is the place to visit. You can find work as a photographer or a designer. Illustration and other creative professionals can also find work in this area. Behance.net, like Fiverr and the other firms on this list, provides you with the opportunity to showcase your work portfolio. You can narrow down the number of part-time positions available by field, employer, location, and keyword.
- Gigster.com
Do you have a strong understanding of information technology (IT)? If you are an expert in this sector, Gigster.com is the place for you to showcase your skills. Although the emphasis is on software development, there are additional opportunities in the IT field. As you may expect given the nature of this website's mission, you will be required to go through a screening process and submit an application.
Gigster.com receives a portion of your fee for any assignment you finish using their platform. On the plus side, your knowledge of information technology is highly valued in this organization. When compared to other services that assist you in finding gigs, the amount of money you may make here is at the absolute top of the pay scale. A large number of vocations are incredibly lucrative.
- Assign Rabbit a task
Task Rabbit is another another platform for finding gigs. Companies and individuals looking for local assistance can post job openings here. Some of the tasks you can perform can be done online, but the vast majority of part-time jobs will be local and offline in nature.
You can look for chores in your immediate vicinity. You can be requested to clean someone is house or bring food to a customer's residence. Some are one-time positions, but you can also find positions that are available once a week or once a month. There are not many opportunities available for IT experts and creatives right now, but if you have some spare time, you may find work in your local region right now and earn some money.
- Gigwalk
This is another another website for local gigs. Signing up is simple and completely free. All you have to do is download the Gigwalk app and create an account. All you have to do is answer a few simple questions and register with your preferred email address. A PayPal account is required in order to receive payment. Once you have completed the registration process (which takes only a few minutes), you will be able to search for and fulfill gigs in your local region.
The duration of a gig might range from 5 minutes to many hours, depending on the complexity of the task. A cursory look at the website reveals that you can earn anything from $3 to $100 per assignment, depending on the circumstances. Using the software, you can complete every task. When your job is completed and accepted, the funds are transferred immediately to your PayPal account.
workflow
About the author
Estalontech is an Indie publisher with over 400 Book titles on Amazon KDP.Being a Publisher , it is normal for us to co author some of our publications with brainstorm on interesting contents which we will like to share on this paltform
Reader insights
Be the first to share your insights about this piece.
Add your insights