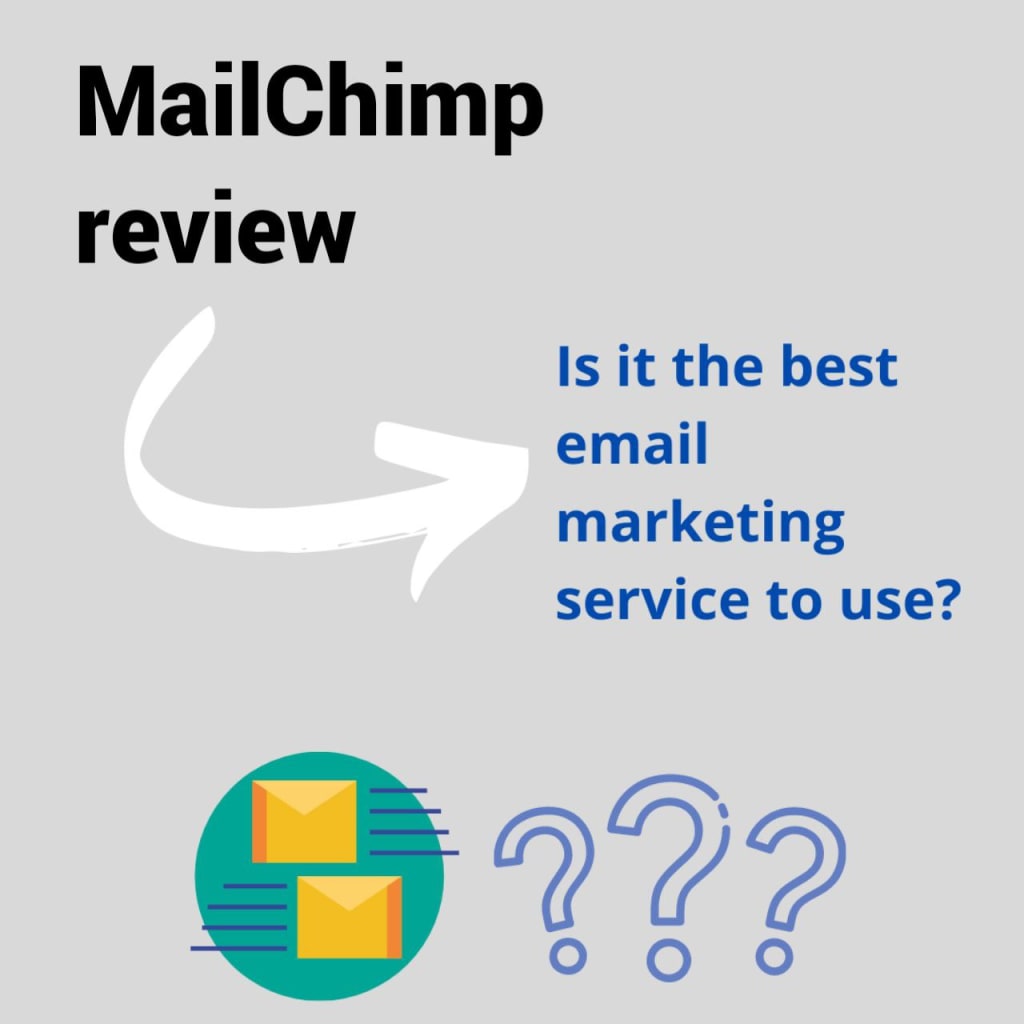 If you own a website, blog, or even an online store, and you want to create a mailing list for your site to help you reach your site visitors and convert them into your customers, then you are in the right place. One of the best sites in this field
What is Mailchimp?
Mailchimp is one of the largest platforms that help you send marketing messages, as this platform is used by about 12 million users so far, and for a very good reason, which is that it offers very unique services to the user, as it provides all the marketing services to you as a website or blog owner, taking into account the ease In use and price offers that suit all users
Mailchimp gives you the possibility to use more than one plan according to your need, you can choose between them and we will talk about all of them later in this article
The features of MailChimp
MailChimp comes with many features that help people to grow their businesses and be more successful and now we will talk about these amazing features
Easy to use
Mailchimp is easy to use from the beginning, from registration and account creation to starting your campaign, when you want to create an email message, this performance provides you with many options and a very easy way of use by dragging and dropping you can add whatever you want, whether it is videos, photos or whatever you want
In addition, it allows you to import ready-made templates and designs and you can only modify them to make them better
Therefore, you don't need to have all the professionalism at work to create your list or email, and you don't need to hire a professional person, you can do everything you need on your own on this platform, whatever the purpose you want from it
Create automated marketing campaigns
Imagine that you want to send a message to every new customer who subscribes to you, or you want to send a message to everyone who completes a purchase from you, surely it is difficult
For this reason, this platform provides you with the possibility of creating an automatic marketing campaign that does this on its own, and all you have to do is direct it at the beginning as you want and then the work is done in the best possible way
Tags, Groups, and Segmentation
When your customers join your email list you can add different labels to them using tags, for example, you can tag some customers "high value" to indicate that they are high value and the most clicked on your links, and you can also tag others as "new" to indicate that they are new to your list
The groups help you when you want to categorize your email addresses according to their interests and interaction
This is a great way to manage your email list better and ensure greater success for it
The segmentation feature allows you to target and filter the contacts into segments using data you already have
Templates
Mailchimp offers you many templates to help you create your campaigns. The number of templates changes according to the plan you have purchased, and under each template, you will see the purpose of its use, such as promoting a product or (other examples)
Of course, you can also create a new template from scratch
A/B testing
A/B testing is very important to ensure the success of your campaigns, as it enables you to see if your content appears in the best possible way for your customers
For example, you can test a specific variable like your subject line, and see up to three variations of it like name, Content,  and other things 
reports and analytics
When you submit your campaign, you can track it to see many data such as how many people the campaign has reached, the number of clicks, interactions, payments, purchases, Etc
e-commerce tools
If you own an online store, you can link it to Mailchimp, which provides you with all the necessary tools to easily manage it
If you don't have an online store, you can create one very easily using MailChimp by creating a website that provides services or sells products and you can buy a custom domain for it, but you must have a websites & commerce core plan or above and of course, you can link a stripe account to receive payments
social media management
If you have an account on social media platforms such as Facebook, Instagram, and Twitter, you can manage all your accounts in one place, from publishing a regular post to targeted ads, and of course, you can schedule your posts to be published at the time that suits your customers in case you are busy at such a time
Pricing
The platform provides you with several plans that you can choose of them according to your need, which is as follows
The free plan provides you with the ability to create an email list that contains a maximum of 2000 subscribers, and also allows you to use the basic designs templates, and send one welcome message to each subscriber who registers with you. This plan is good for those who own a small blog and to start work
The Essential plan, which comes with all the features of the free plan, in addition to the ability to use all ready-made designs, and conducts A/B tests to monitor the performance of your campaigns, with 24-hour technical support, and the subscription cost for this plan starts at $9.99 per month with the ability to accommodate 10,000 subscribers
While the Standard plan enables you to access very accurate statistics about your marketing campaign, the cost of this plan starts at $14.99 per month, and a mailing list of up to 10,000 emails
As for the last plan, which is the Premium plan, it provides you with all the capabilities of Mailchimp without any restrictions and provides the ability to purchase more than one user for the account to work as a team, and this plan also provides dedicated technical support by phone, and the cost of this plan starts from $ 299 with the ability to accommodate about 200,000 subscribers
Conclusion:
Everyone looks for email marketing tools to help them with their business so we talked about MailChimp and its features to help you decide if you want to use it for your business
Reader insights
Be the first to share your insights about this piece.
Add your insights