Loop Coin is rewarding consumers who make sustainable decisions
Loop Coin rewards Consumers for sustainable decisions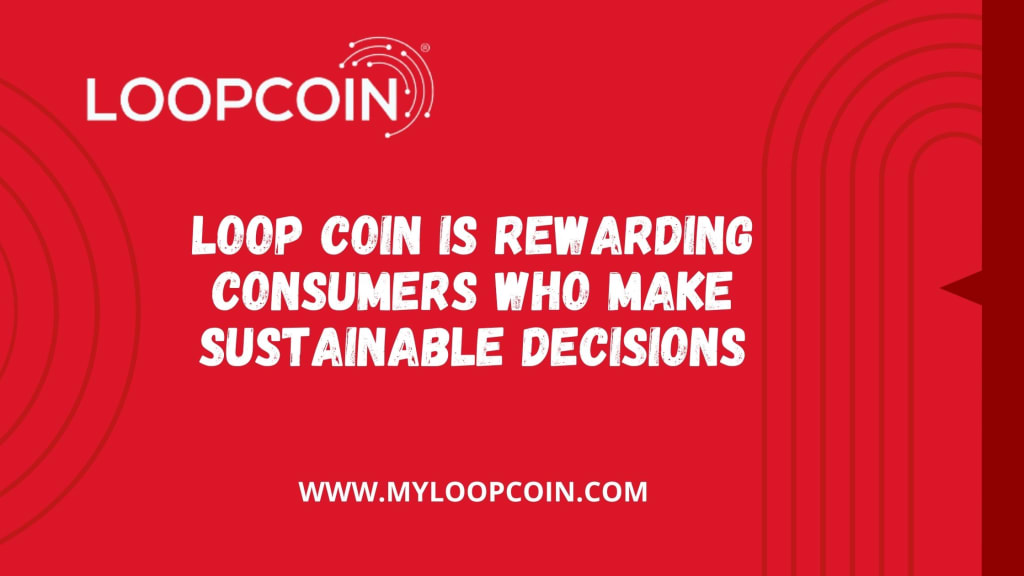 Loop Coin
Consumers who make sustainable decisions may be interested in Loop Coin, which rewards them with digital currency (LEN) when they make sustainable decisions. The Loop Coin app is a rewards program for participation within the loop, essentially rewarding conscious consumers for their contributions toward our mission of sustainability. Consumers can also redeem their coins (LEN) by purchasing goods and services at Looper's physical store or online at LEN24 Marketplace.
Loop Coin is based on blockchain technology, which makes it easy to track sustainable actions and reward people for their efforts with LEN tokens. This way, businesses can be helped motivate more sustainable behaviors, while consumers can feel good about their decisions and earn some money while doing so.
Let's take a closer look at how Loop Coin works to get you up to speed on this latest development in the world of sustainability!
How Does Loop Coin Work?
Loop coin is a digital currency used to reward consumers when they make sustainable decisions. For example, you can use Loop coin at a grocery store when you purchase organic products or if you refill your water bottle instead of buying one. Loop coin uses blockchain-based technology to provide an efficient tracking system that allows businesses to monitor consumer behavior and receive points for every step consumers take towards sustainability.
The idea behind Loop coin is simple; we're trying to create a marketplace where consumers are rewarded financially for making sustainable decisions while simultaneously rewarding businesses that are doing their part to improve environmental conditions. As you shop, all of your purchases will be tracked on our blockchain platform.
The more sustainably conscious decisions you make, the more rewards you'll earn as LEN (our native token). In addition to receiving tokens for your actions, you can also choose to donate some of your earned tokens back to projects that help preserve our environment. By using Loopcoin, you're not only earning money but also helping protect our planet!
Why Should I Use LEN?
It is simply a reward for taking responsibility for protecting the environment and taking initiative. You can use your LEN to pay for any goods or services offered by a Looper, making it a win-win situation.LEN is a digital currency that rewards you LEN every time you make a sustainable decision. However, unlike other coins and tokens, LEN also acts as an incentive to encourage consumers to adopt more sustainable behaviors.
Loop Coin uses blockchain technology to track all of your actions and determine if they are sustainable or not. If they are deemed unsustainable then you will not receive any reward in LEN but if they are deemed sustainable then you will receive a small amount of LEN as a reward in return.
The idea behind Loop Coin is to help promote sustainability by rewarding people who make sustainable decisions. This helps increase awareness about environmental issues and hopefully encourages people to be more environmentally friendly in their day-to-day lives.
What Can I Do With My LEN?
LEN24 will be issued to consumers as rewards for making environmentally friendly decisions. After you earn your LEN, you can either keep it in your Loop Coin wallet to accumulate a larger amount of digital currency or use it to shop at any of our participating businesses. Currently, there are hundreds of businesses listed within our online Loop Shop where you can spend your LEN.
The more sustainable choices you make throughout your day, such as choosing organic produce over non-organic options, you'll continue to accumulate LEN that can be used toward future purchases. It's an easy way to save money while also protecting and preserving Earth! Also, there are multiple ways to transfer LEN between users such as sending to a Phone number, scanning a QR Code, or accepting an Incoming Invoice.
How do I Earn LEN?
There Are Many Ways to Earn Your LEN: To begin earning your LEN, first download our mobile app (available on both Android and iOS). As soon as you have an active Loop Coin profile and support businesses within the LEN24 Loop, you will begin earning and accumulating coins used for various promotions that are part of the LEN24 Loop.
In addition, you can easily identify businesses aligned with your values of saving the planet through the app. Additional rewards can be earned for additional conscious behavior, for example collecting recycling or bringing your own cup when purchasing a cup of coffee at participating businesses. The best part is that Loop Coin rewards consumers with its own coin (LEN) when they make sustainable decisions by shopping at its businesses.
When you use your phone to purchase goods and services from any business in our network, we automatically reward you with LEN. For instance, if you buy lunch at a local restaurant through our platform or If you buy groceries from one of our partners, we'll reward you with LEN.
It's that simple! And, it just keeps getting better as more and more businesses join our aim of sustainability (interacting with the planet to maintain natural resources and avoid jeopardizing the ability of future generations to meet their needs).
list
About the author
A mobile app called Loop Coin rewards both consumers and businesses for their sustainable efforts and contribution toward the LEN24 circular economy.
Reader insights
Be the first to share your insights about this piece.
Add your insights