Little Things that often get taken for granted
How small things (and big things) can affect our world
My friend and I meeting Joy and Sadness in December 2016
When Covid-19 shut down the world, one thing that changed for everyone was the inability to touch anyone not in your immediate household.
I am a hugger. I love receiving hugs. I love giving hugs. One of my coworkers at Disney used to swear I cracked his back every time I gave him a hug.
Of course, this was a time where no one thought twice about who you touched.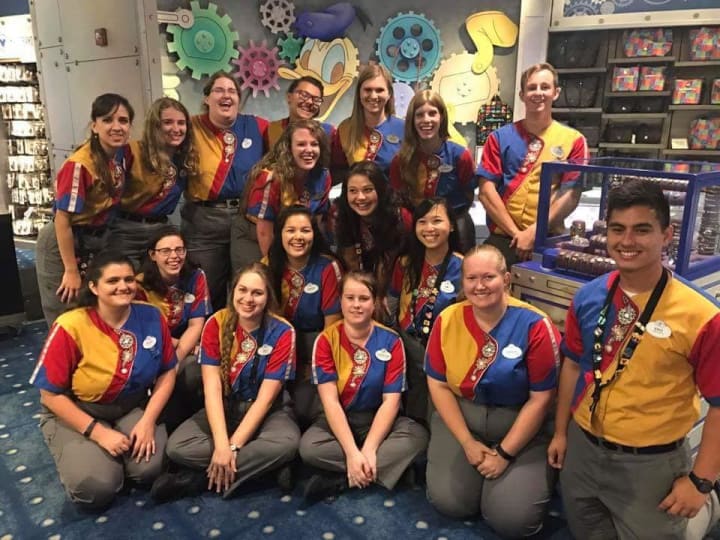 However… "Stay 6 feet apart." "Don't touch each other."
I have never felt more alone, mainly because I do not have the ability to touch like I normally would. Returning to work in this environment has been a difficult challenge to say the least.
The most I have touched someone at work has been to make sure children are tall enough to ride my attraction. I've learned to get by with waves, air high fives and silly faces to young children as I see them in the parks.
One day though, at the end of August, I got a huge surprise.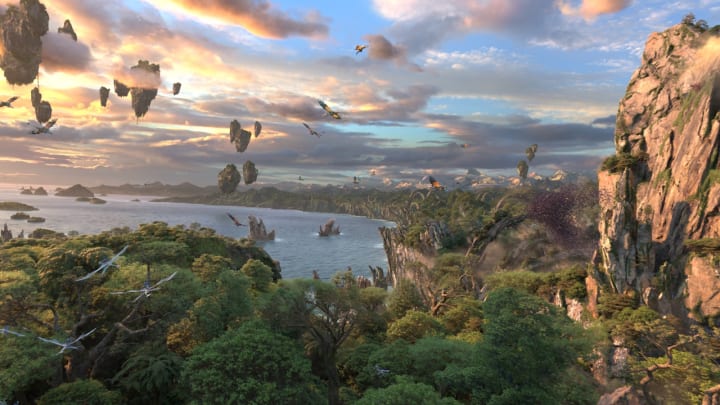 I was located at an exit position, welcoming back guests as they left, reminding them where to go to leave the attraction and where to put the visors they had just used to ride. One of my coworkers who is loading the room that just opened brought out a family of 3: Mom and two daughters. The two girls were scared to ride and the family was going to be doing a rider swap once the rest of the family got off.
Now this is normal and happens every day, sometimes multiple times. After I bought away the visors so they could be taken downstairs to be cleaned, I came out to talk to the family. I asked the usual questions: What scared you? Where are you visiting from?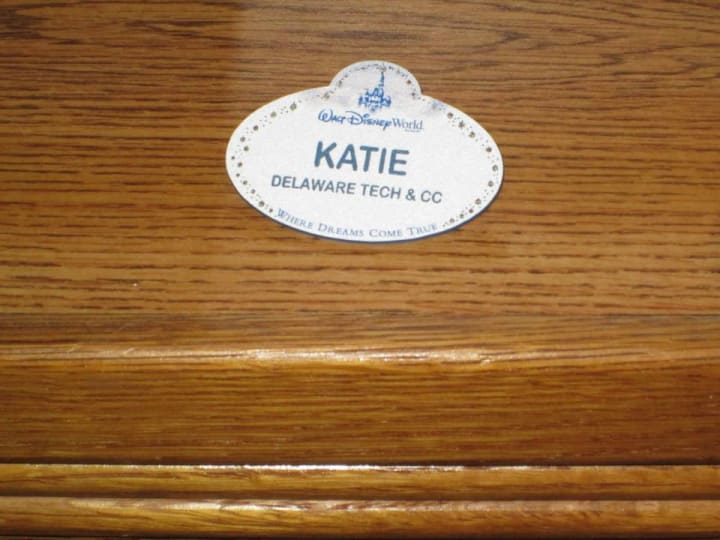 My favorite question is How is your day going. The youngest girl, maybe about 5, started talking to me about all the animals she had seen on the safari. I asked her which ones were her favorite and she said the giraffes. I smiled at her, telling her that they were some of my favorites too but they often cause problems on the safari. If the safari ride is backed up, we call it a giraffic jam because it is usually the giraffes causing the issue because they are divas and just wander wherever they want.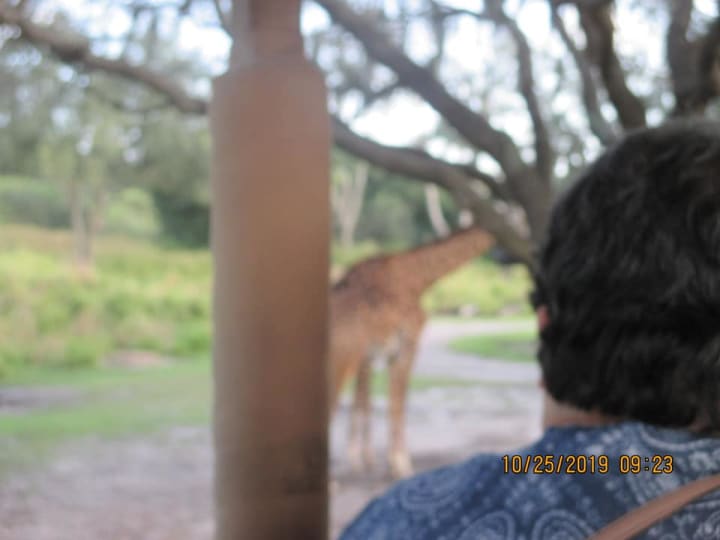 I then asked her if she had seen any other animals around the park. She shook her head no. I told her that my all time favorite animals are monkeys and that normally you can see the monkeys hanging out over near Kali River Rapids.
At this point, the rest of the family came off and we did the rider swap. The young girl stayed with her dad as did the younger brother who had already ridden.
After I took care of her mom, I kept talking with the girl, saying how many animals you could see in the park. I asked her if she had seen the baby mandrill on the safari and she shook her head no. I then told her about the baby tiger cubs that we had as well as the Gorilla family.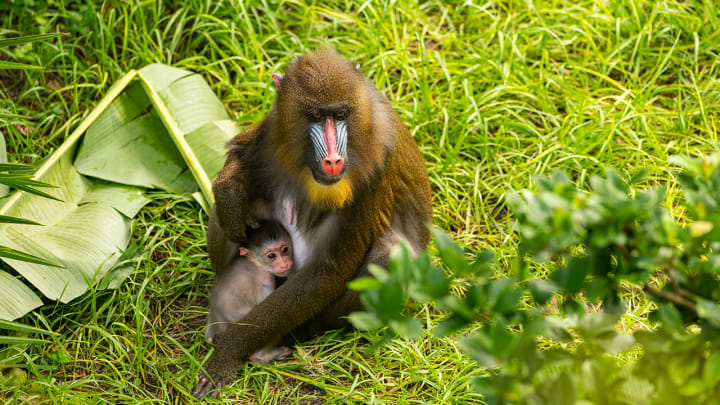 From there we went back to talking rides. She had done Dinosaur earlier that day which made her a little scared for Flight of Passage. I praised her though for doing Dinosaur as it can be a scary ride and she braved her fear to do it.
At that point, the mom came off the ride and the family went to go leave. As they started to go down the stairs, the little girl said bye then came over and gave me a great big old hug. I did not return the hug but receiving that hug almost broke me as it had been a long time. She did not think anything of it. She's 5. She might know the basics about why we have to wear a mask but not everything. But this little girl, who all I did was talk to about her day and what she could see at Animal Kingdom, her giving me a hug made my day that much brighter. I couldn't stop talking about her the rest of the day.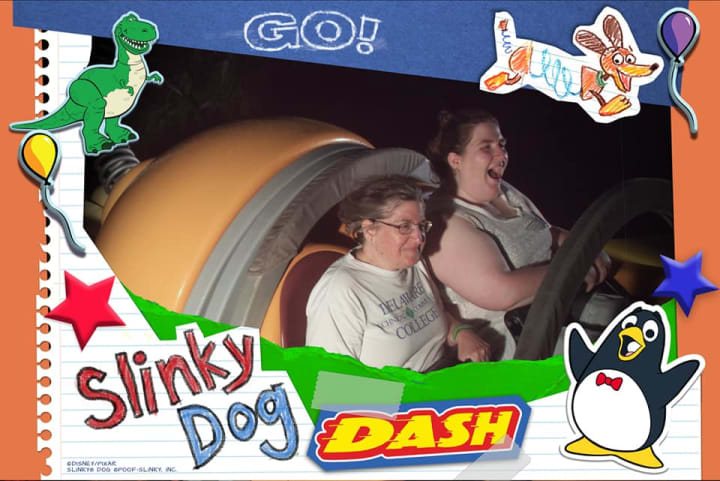 One thing I take for granted, especially at Disney, is being able to ride all of the attractions. Due to my size, whenever I visit other theme parks, including Universal Studios, I often cannot experience attractions I want to due to being unable to safely ride. I do understand the reasoning but also feel left out because oftentimes the attractions I cannot ride are the attractions I most want to do as I love roller coasters and thrill rides.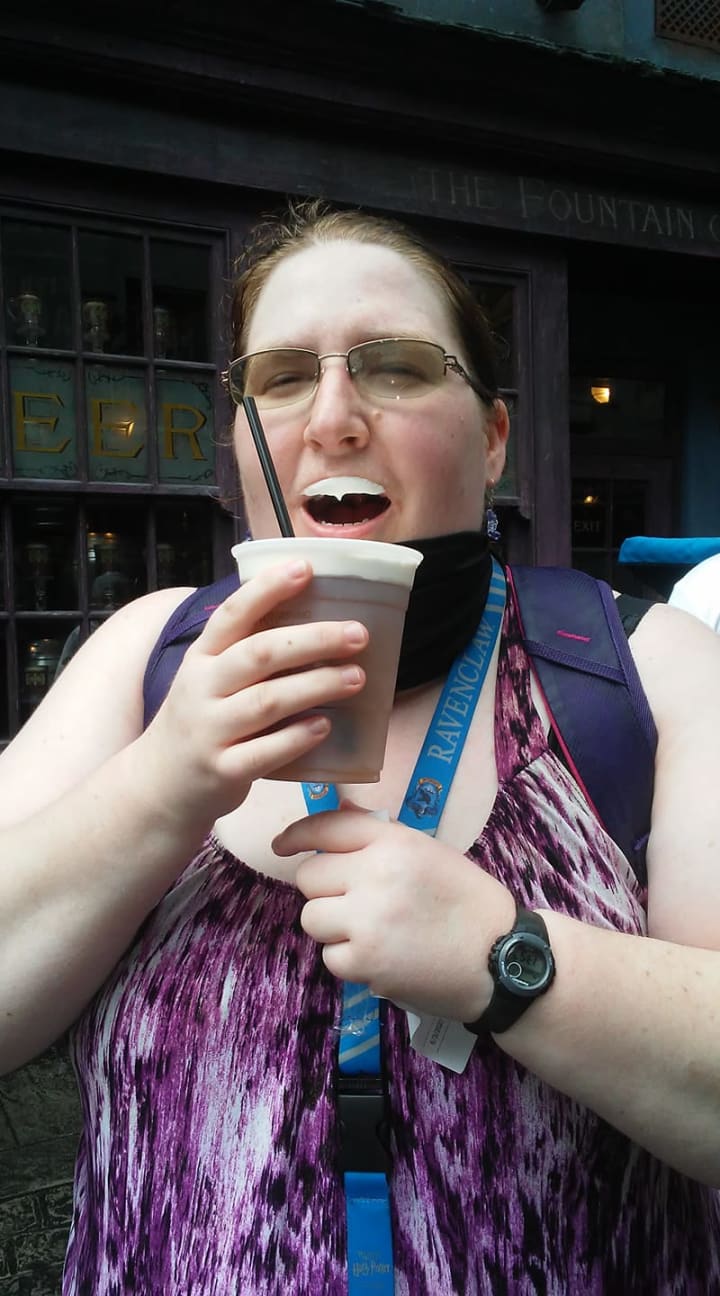 In December 2019, my best friend was visiting from Barbados. On her last day, we met up with some mutual friends at Universal and got in line for the new Hagrid roller coaster in The Wizarding World of Harry Potter. When I had come with my mom in October, I had been unable to ride due to missing getting the restraint down by just a little bit. Literally. I decided to wait in line though and see what would happen when I got to the load platform as oftentimes, at least pre pandemic, I could get on if someone helped push as my upper body strength sucks.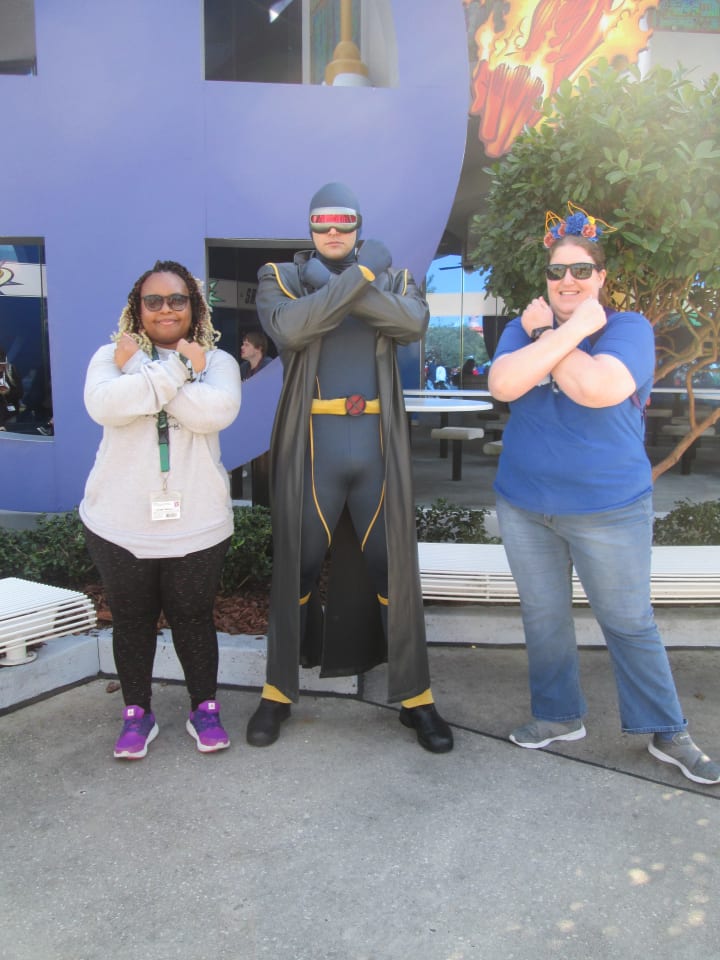 I did not know how Hagrid's was loaded though. A fast moving platform where you HAVE to be able to pull down the restraint with no help whatsoever. I should not have been allowed to ride but a trainee gave me OK to ride as they use tape to show where the restraint is safe on the attraction itself.
Oh man. This ride is amazing and such a thrill. It has been over a year since I rode it and I cannot wait to do it again.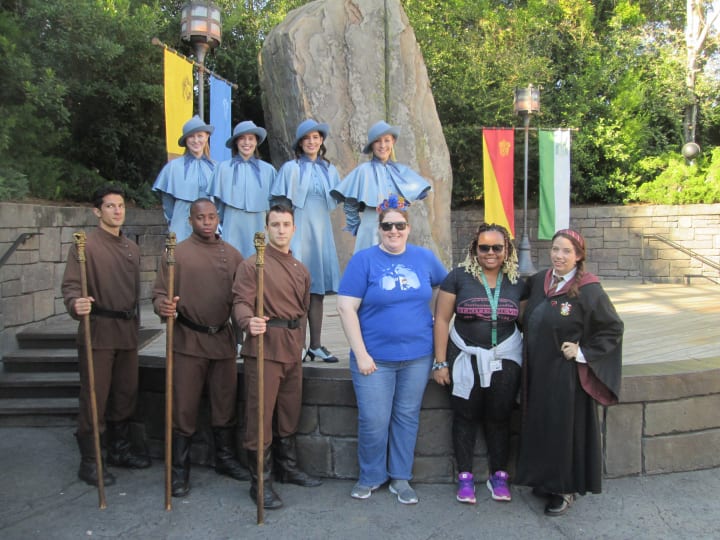 Immediately after getting off, my friends and I got back in line to do the ride again prior to the ride closing.
The second time through...was not as magical. My friends and I got separated on the load platform onto different trains. Then my best friend and I were pulled off so I could try the practice seat that was in the queue line. They gave my best friend okay to head back and ride. However, the team member told me to my face that I was too fat to ride the attraction.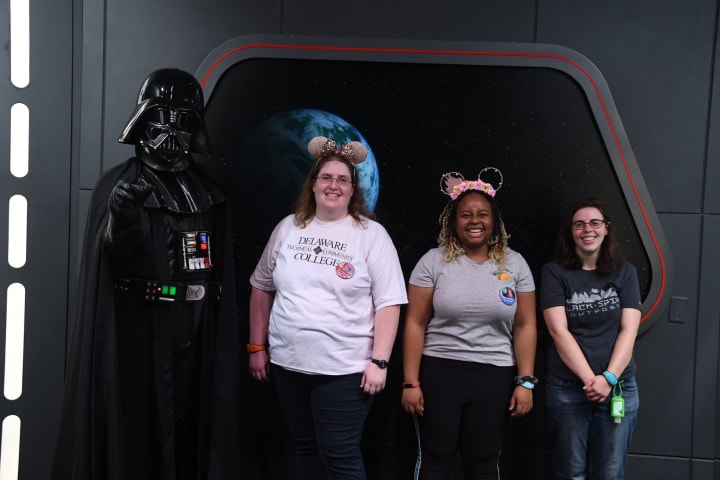 I was heartbroken. I left the line crying, heading back to the lockers and just sitting on the practice seat outside, waiting for my friends, knowing they would be coming out.
That feeling of defeat, of someone saying my size was the issue (which I knew) just broke me. But it was also the way it was handled. There are better ways to phrase that it is not safe for someone to ride other than saying you are too fat.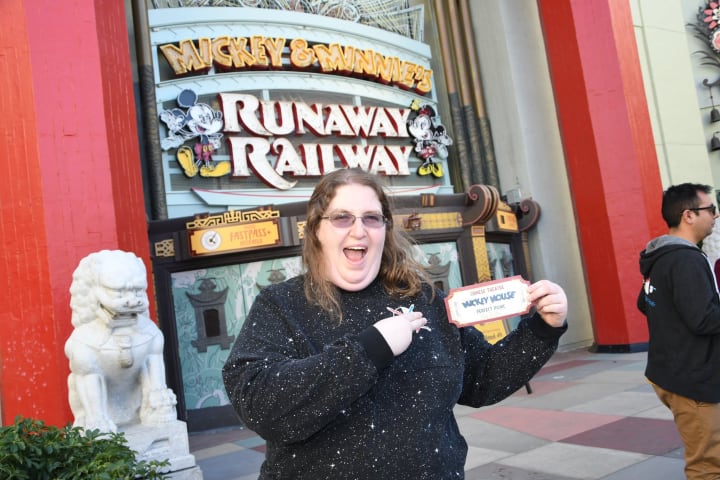 Fast forward a month to my interview to rejoin Disney. I was asked if I was interested in working attractions again. When I inquired as to what areas I could be placed, my options were Pandora/Discovery Island in Animal Kingdom and Spaceship Earth in Epcot. Having previously worked in Epcot, I wanted to work in Animal Kingdom. My interviewer then asked me a question: "What would you say to a guest who does not fit in the restraints?"
My response: "I am so sorry, but for your safety, I cannot allow you to experience this attraction."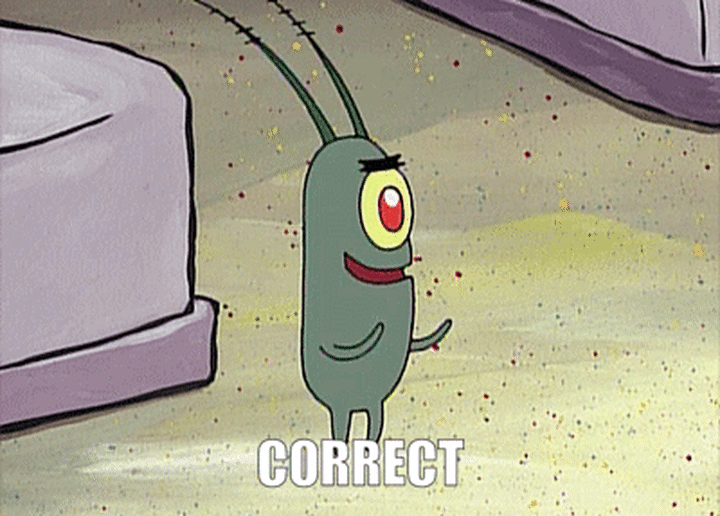 He said I hit the money. I explained what had happened to me when I was at Universal the following month. He smiled and said to use that experience going forward.
And I have.
I was rehired with the company in February and was there a month before the pandemic closed everything down. But no matter what, I have been honest with guests who are on the bigger side trying to ride Flight of Passage. I work my hardest to get everything to where it needs to be so the guest can ride safely. I give tips on how to sit so that the restraint goes up easier. If I cannot get them in, I will explain why it is and tell them that it is not their fault and offer recovery so they can go experience something else in the parks.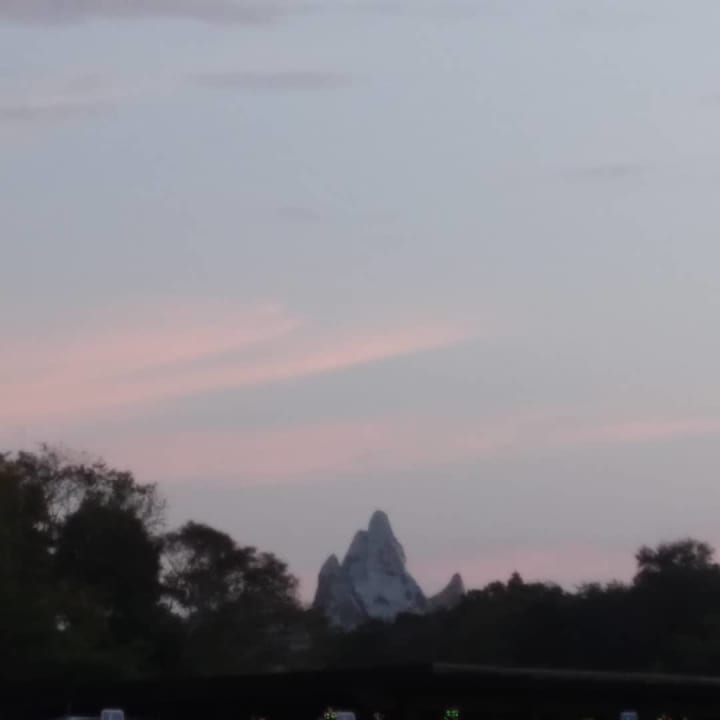 My horrible experience at Universal has made me realize that there are lots of attractions that guests my size are unable to do and so I do all in my power to make sure that they can experience Flight of Passage safely.