Larby Amirouche Lists 7 Active SEO Podcasts
Active SEO Podcasts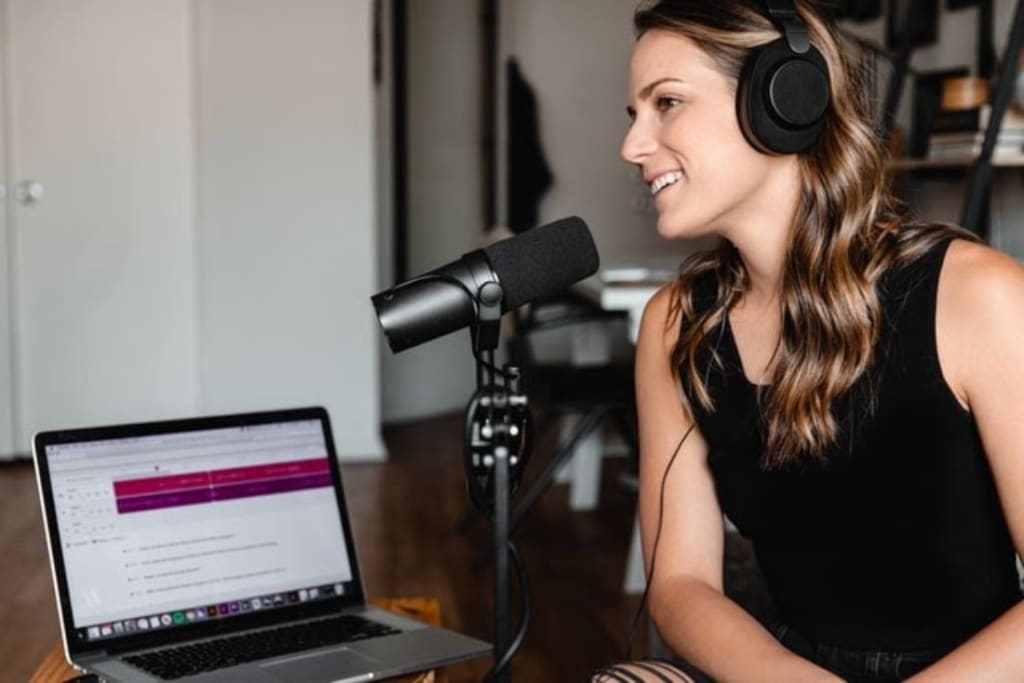 We are all aware that SEO and digital marketing in general are fast-paced industries. One day something is on trend but after a few months something new and better will come up. It is unpredictable and as an entrepreneur or marketer, all you need to do is to adapt.
Larby Amirouche is one of the trendsetters in digital marketing. He saw how this industry has evolved over the years. Larby Amirouche also tried all the trends on SEO and as things advance this list of trends goes on.
One because things are changing, marketers had a new idea on how they can repurpose their content. Therefore, instead of making people read and consume blogs on their own, they tried podcasting.
A podcast is an easy-to-consume content format that requires minimal effort from the listeners' side and still helps them learn a lot. It seems that this is a better way to get your message and content out there.
Moreover, this is a more trustworthy way to be connected to your audience because there are actual people talking and sharing their experiences and expertise.
Podcasts are especially helpful for beginners or even experts to understand a technical topic like SEO. Newbies in this field can use podcasts to better understand concepts and technicalities.
SEO in itself is a vast topic and the principles under its belt keep on changing. Therefore, there are endless topics to be covered and understood.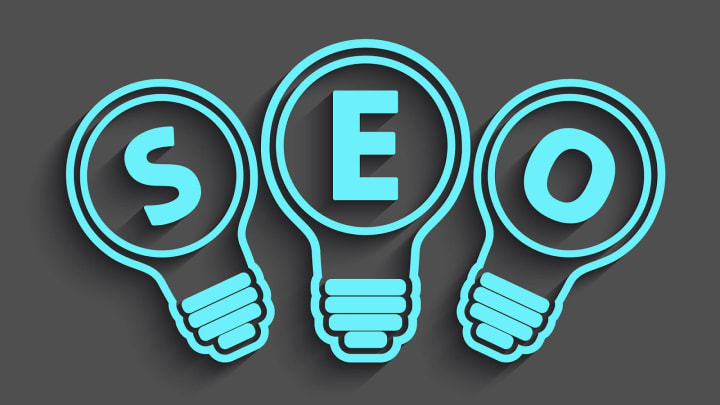 How To Optimize Your SEO Podcast?
Just like any other content type you release, there is tons of competition across the Internet.
You must be aware that no matter how engaging, relevant, high-quality, or entertaining your show is, it might get overlooked.
Similar to snatching that spot on SERPs, if you want more listeners and subscribers you must optimize your podcast.
Here are a few tips on how you can rank your show in Google and in podcast directories like iTunes, TuneIn, Stitcher, and Player.fm.
Choose a Podcast Name :
This step is fairly easy. You just need that your podcast title is simple yet relevant. However, there are things you need to consider when choosing a podcast name.
First, you should definitely avoid similar names. Of course, to avoid confusion.
Choosing a podcast name is similar to website optimization. Your podcast name and the titles of your episodes must include a keyword or two that appeals to your target audience. Including your keywords will improve your search results ranking right away.
Include Show Transcripts and Notes :
Currently, Google still can't listen to your podcast content and evaluate. However, similar to blog posting, you should put your transcript and notes when you upload your content.
Google can't scan your audio clip but it can definitely read your transcripts and notes.
Moreover, include tags when you upload. This will help your podcast to appear when people search for a specific topic, style, or genre.
Similar to keywords, use tags that are broad and tags that are specific in order to give your podcast the greatest chance of showing up when your prospects search.
Dedicate a Website For Your Podcast :
This is one of the best steps you can take to rank. Google ranks pages on a variety of factors, but one of them is backlinks.
If your podcast is getting lots of reviews or being featured on news articles, a website will give you a place to have those backlinks pointed at.
When you want to rank your podcast through SEO, most of the steps you will encounter are similar to website optimization and blog promotion. Share your content to your social media channels, create high quality content, and ask your audience to give reviews and suggestions.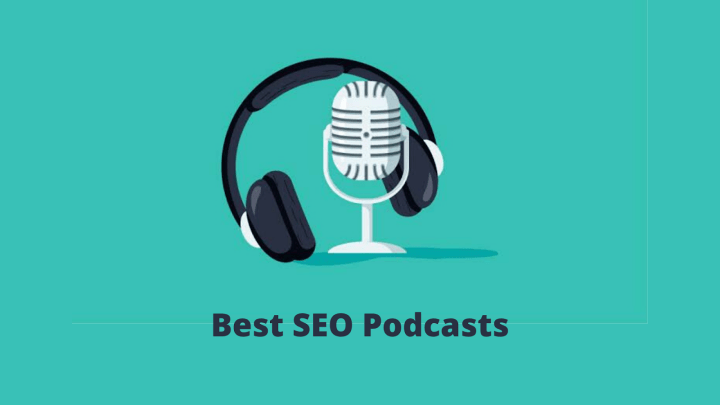 Search engines' algorithm updates regularly leading to the best practices continue to evolve. Reading things about your niche can quickly take up a lot of time. Fortunately, there are a variety of SEO podcasts to help keep you informed.
1) SEO 101
SEO 101 is hosted by people working in this industry - Ross Dunn from StepForth Web Marketing and John Carcutt of Advance Digital. They produce a new episode bi-weekly on WebmasterRadio.fm.
This podcast wants to teach listeners everything that they need to know about SEO. The hosts also give tips to how to improve SEO for your business or company.
SEO 101 is recommended for beginners because they keep their content easy-to-understand and straightforward.
Moreover, the hosts regularly interview industry experts and leaders. They are also open to answer audience questions on their podcasts. This podcast series has over 300 episodes and counting.
2. Search Engine Nerds
Search Engine Nerds is considered as one of the best SEO podcasts. This is a bi-weekly, interview-style SEO podcast from the popular website, Search Engine Journal.
The podcast is usually hosted by Brent Csutoras and Loren Baker or other experts from SEJ.
This podcast aims to share expertise and insights, therefore, they invite popular SEO experts and thought leaders to share knowledge on a particular topic related to SEO.
3. Authority Hacker Podcast
Gael Breton and Mike Webster, SEO experts are the hosts of Authority Hacker Podcast. This makes this podcast one of the best SEO podcasts today.
Authority Hacker Podcast covers other topics like content marketing, and digital marketing, but mainly revolves around SEO topics.
The hosts follow a conversational and casual format. They often answer questions from their listeners. Today, it has almost 200 episodes and is still counting.
4. Edge of the Web
Another excellent active SEO podcast. Edge of the Web is hosted by SEO expert, Erin Sparks. He follows an interview-style format. He invites prominent guests to answer and discuss SEO and digital marketing topics.
This podcast series is going strong with over 300 episodes. Edge of Web has new informative episodes every week. Therefore, if you want to stay updated on industry trends this podcast can help you.
5. Search on Tap
Search on Tap is one of the interesting podcasts you should check out. It has an exciting format as this is more like a round-table discussion while having beers.
This podcast is hosted by Ralph Durso, Pat Reinhart, and Stephan Bajaio who bring in industry experts to talk about SEO, content marketing, and much more.
Despite the casual format, Search on Tap still gives informative conversations every episode. The hosts and guests discuss a variety of interesting topics and also provide examples from the field.
6. Experts on the Wire
This digital marketing and SEO podcast is hosted by Dan Shure and broadcasts every other week. The major focus of this podcast series is SEO, but other digital marketing topics are also covered.
Dan is joined by experts discussing the latest news and trends in the industry. He also keeps the podcast interactive by answering questions and running contests to encourage more audience participation. He keeps his style casual and conversational to keep the listeners engaged.
7. SEObits
Larby Amirouche includes a relatively new SEO podcast on his list. SEObits currently has only 43 episodes. It is hosted by Rebecca Gill, an SEO consultant and has over 15 years of industry experience.
Gill creates 15-minutes long podcasts providing bite-sized informational nuggets on an SEO topic. This podcast is still actively releasing new episodes weekly and you should definitely subscribe.
Conclusion
Larby Amirouche is always on the go and listening to podcasts helped him to keep up with the latest in the industry.
Asie from reading, listening to SEO podcasts is a great way to learn about SEO tactics from experts without spending too much time and effort.
However, Larby Amirouche thinks that it is still best to pick a few shows that you like the best. You won't learn anything by zoning out to a show that seems too technical or a host you don't necessarily enjoy listening to.