La Creme Angels hosted a live stream to help those in need during the pandemic
The pandemic has caused many of us to feel depressed and anxious. La Creme Angels Inc. hosted multiple live streams to help people feeling those symptoms cope with them and overcome them.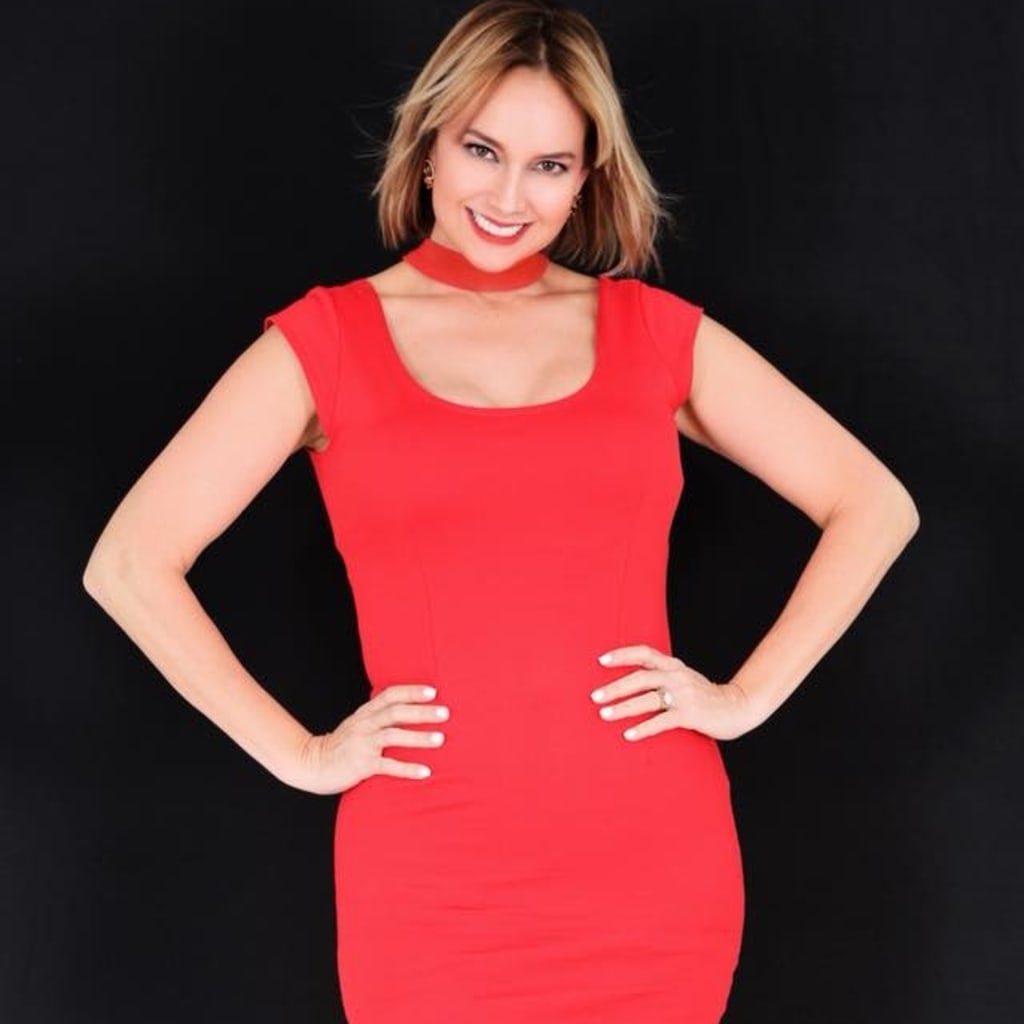 La Creme Angels, a subsidiary of La Creme Modeling & Acting Agency, offered a free virtual therapy program across the world to benefit those in need of it.
The program was launched in an effort to help teens struggling with pandemic-related anxiety or depression overcome what they were facing.
The program has since ended and had a wonderful turnout. La Creme Angels Inc. did a wonderful job guiding teens into the right direction during the coronavirus (COVID-19) pandemic. Their live streams were effective and motivational for people of all ages during these difficult and uncertain times, we are all facing together all over the world.
Here's what CEO & Founder of La Creme Modeling & Acting and La Creme Angels Inc Patricia Pinto had to say about the program and it's turnout. She spoke with us recently on this topic and we are glad to share what she had to say with you today.
As you may or may not know, as a product of the coronavirus school closings, teens who are now at home, are presenting high levels of nervousness, confusion, and fear.
Patricia Pinto says it is La Creme Angels' mission to help those children, especially at a time like this, when they are all in big need of it. The world needs all the help it can get if we're going to get out of this pandemic.
Patricia Pinto, CEO of La Creme Modeling & Acting Agency is a peer mentor for teens at La Creme Angels, Inc. where she is very much familiarized with the topic, since she is persistently helping models overcome depression.
Here's what she had to say:
"La Creme staff is very skilled in dealing with depressed teenagers under regular circumstances and in light of the current situation regarding COVID-19, La Creme is now able to provide support to the world in an abundant way, more than ever before" Patricia Pinto said.
Patricia Pinto is one of the mentors for La Creme Angels new teen counseling live stream called "Going live to change lives". The initiative hosted by the founder and CEO Patricia Pinto model with an MBA and a professional counselor, is anonymous and free to anyone with an internet connection and a device to connect with. So far participants have joined from more than 23 countries all over the world and growing.
Patricia Pinto's aspiration is to offer teenagers a safe place to communicate during the pandemic, which has infected more than 1.6 million people worldwide as of the time of us writing this.
The topics during these calls are teenagers asking for advice on how to keep their friends, how to avoid depression, how to stay positive, how to be fearless, and how to be confident.
Patricia Pinto stated "there are other deeper topics discussed as well, such as suffering, abuse, and even suicide". For these Patricia Pinto suggests reaching out to the emergency line in their countries or contacting the Crisis Text Line, a free confidential 24/7 crisis intervention service.
La Creme also has an Instagram account, on which inspirational quotes are posted frequently and DM messages regarding the topic can be answered, guiding teens who are in immediate danger.
"The idea is to make sure teens (models or not) across the world feel secure about themselves and are aware of the limitless love that is greater than evil, suffering and death" Patricia Pinto said.
"Going live to change lives" live streams are offered on Saturdays each week at 2:00 p.m. eastern standard time on Instagram @lacreme.
La Creme Modeling/Acting LLC has been a staple in the fashion / philanthropic industry since founded in New Jersey in 1996 by Patricia Pinto. By presenting its associates with the opportunity to interact with casting directors, movie, print, and commercial producers, fashion shows, and promotional managers in the entertainment industry La Creme has enhanced the dreams of thousands of children, young adolescents, and adults all over the world. As an organization, La Crème actively practices and instills virtues of honesty, hard work, ethics, and temperance in each one of its associates. La Crème's commitment is to completely support and transform its associates' personas, enhancing both their self-esteem and confidence in order to assist them in fulfilling their aspirations and dreams.