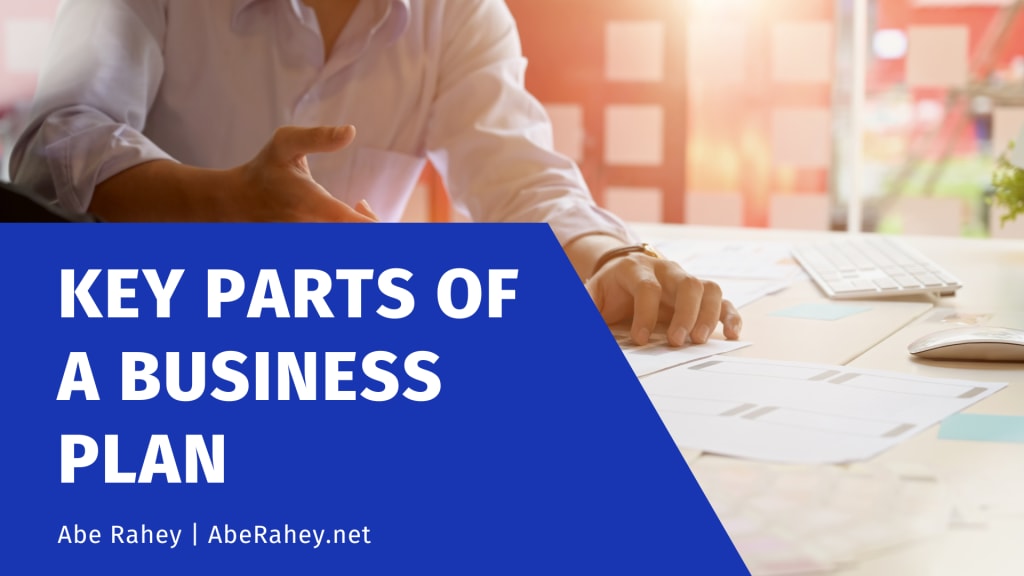 A business plan or development plan is a document that illustrates how a company will develop its product or service. While the specific format of a business plan may differ depending on the type of business, they generally all include.
1. Executive Summary
It explains the background of the business, why it needs funding now, and what the business will use the money for. It is important because it describes the business and clearly presents the company or product to potential investors.
2. Operations Plan
Also called the operating plan includes a description of the business' working capital and financial statements. The operations plan focuses on future sales, delivery of products or services, inventory management, and financing for a new business. The working capital section will cover projected expenses and income for a predetermined period of three months to five years. It should include details about how much money is needed to run the business and when needed.
3. Company Overview
This part contains background information on the company, including its history, mission statement, products or services, and structure and organization. It should also mention the business' workforce, key personnel, and any current or pending legal proceedings involving the company. The overview is an introduction that provides investors with information about the company that will allow them to decide whether to read further.
4. Financials
The financials provide information about what funding is needed, how much money is already in the company, how much money will be needed for investment and operations, and where it will come from. The financial plan explains in detail where the owner will get the money for their company or product. It will detail the exact amount needed to get started, the souses of the capital, and how much is borrowed.
5. Marketing Plan
It includes promoting and selling products or services to potential customers, including pricing strategies and distribution channels. They are important because they show the investor that the business owner knows who they are selling to and how. It also shows the projected market share, how the business will achieve that and what needs to be done to achieve it. Market analysis is critical to the marketing plan.
6. Financial Projections And Ratios
The goal of every business is to make a profit. The financials are the basis for this, with the financials projecting how much a company will make in a year and how much it will need to pay its employees. Ratios include an overview of the balance sheet and income statement, including turnover percentages and profit margins.
-
-
About Abe Rahey
Technology has always played a big part of Abe Rahey's life. As a teenager, Abe quickly learned that the video games he played with his friends would open a door to a more in-depth role-- not as a player, but as a developer. Even though Abe didn't have knowledge of any programming languages, he wrote down ideas for game after game using natural language until he had the ability to learn code.
When first learning to code, Abe quickly picked up the procedural languages of Java, BASIC, and C, and it quickly snowballed into Abe creating his own games and even running his own server. Before he had even graduated from high school, the 3D Portal Network that Abe had created had been purchased by GameSpy, a browsing platform that is incredibly popular today. Abe worked with the company in a management position for almost a decade, helping them transition to IGN Entertainment and then Fox Interactive.
After high school, Abe Rahey received his Bachelor of Science degree in Computer Science from the University of Arizona. His experience in the jobs that he held after college attracted Google's attention, leading him to move from Phoenix, Arizona, to Mountain View, California to take up the role of Senior Director of Engineering. He's held the position for over 14 years. Throughout his tenure at Google, he gained experience in a number of different things, such as Product and Enterprise Infrastructure. He prides himself on being a fair, logical, and diplomatic leader. To learn more about Abe Rahey, be sure to visit his websites!
About the Creator
Abe Rahey is a talented entrepreneur and digital engineer with a long-standing career at Google. Follow along to read his posts on technology, and visit AbeRahey.com to learn more about his footprint in the industry.
Reader insights
Be the first to share your insights about this piece.
Add your insights