Job Interview Success
Got a job interview? Now get hired!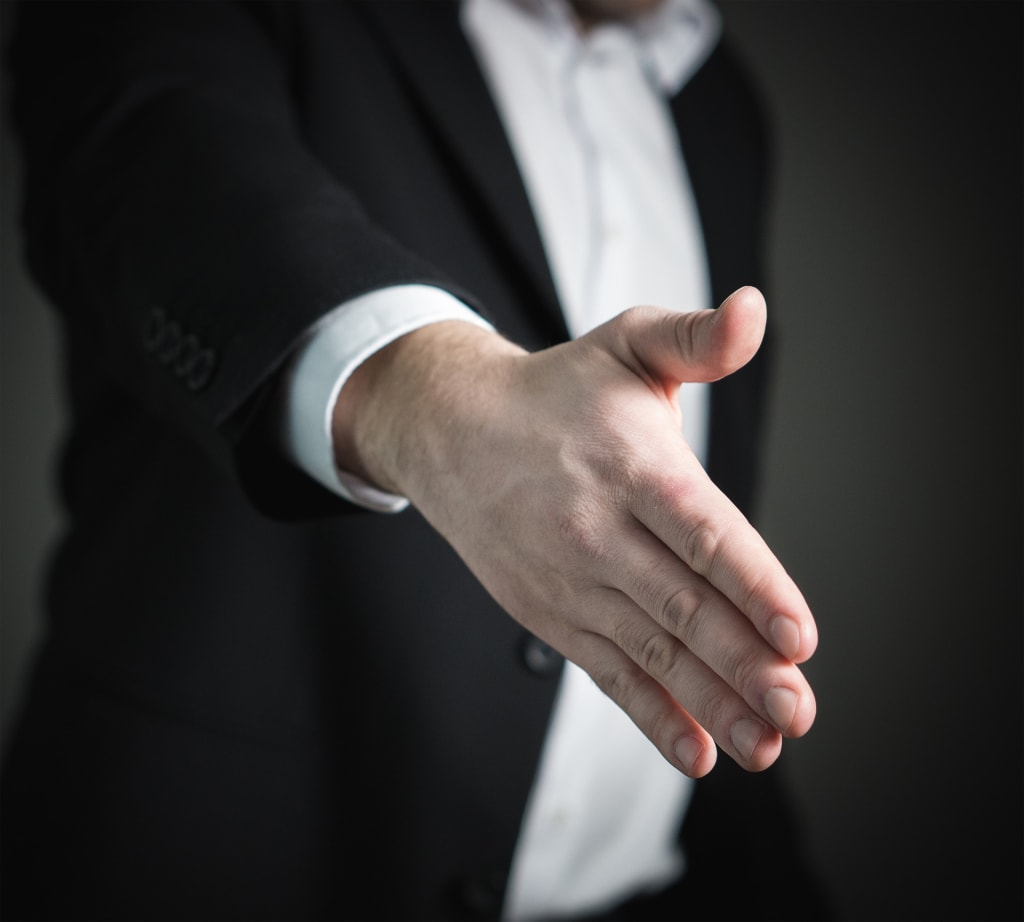 Your job interview is imminent, and you are looking forward to the hiring process. You know your stuff—your expertise should nail the job so you're confident and ready for any questions that the interviewer throws at you. Have you been planning where to place your pictures and wondering which way your office window will face?
If only it were that easy.
No matter how great your application and resume look, one blunder in the interview process can send you to the bottom of the list of job candidates. To put your best self forward, think about these potentially costly mistakes well in advance of your job interview, and have a plan. Employers who are hiring have a vast selection of candidates, so make sure you are up to the challenge of your next step in the process.
First impressions are especially important!
Most interviewers are short on time and long on applicants. This makes first impressions extra important. If the first five minutes are not positive, the interviewer won't waste much more time on you.
Turn off your cell phone—not on vibrate—but off. You do not need any distractions during the interview process, and the interviewer could think you are not serious enough about the job. If you forget to turn it off, apologizing for the interruption will not keep you from falling to the bottom of a list of candidates. This is common interview etiquette that any employer will expect you to know.
Offer a handshake that is firm, with your whole hand, not just fingers. This gives an impression of confidence and strength of character. Handshaking is a part of business etiquette that should be acknowledged by both men and women. The old etiquette of a woman offering her hand first is long gone. So, male or female, whichever side of the desk you are on, expect to be offered a handshake.
Smile in a friendly and welcoming way. Don't paste a smile on that will make you look like you are at a photo shoot and wear it during the whole interview. Be real. Look serious and thoughtful when appropriate.
Arrive ten minutes before your appointment and politely register with the receptionist. Do not be late, or too early, and more than 15 minutes is too early.
Give the interviewer the opportunity to ask you to sit down before you fall into the nearest chair. Manners are a big deal! No matter what level of job you are interviewing for, a candidate with good manners will leave a better impression and be more memorable when the interviewer is making his short list for a second interview or for hiring.
No drinks, gum, or breath mints. If you feel the need for a mint, eat it before you get into the building for your interview.
If you smoke do not go to the interview with the smell announcing your arrival. Even though you are nervous, avoid all contact with cigarettes between your shower and the actual interview.
Wear appropriate clothing and accessories. Even a candidate for a job washing dishes will not find an employer that is impressed with torn jeans and a Grateful Dead T-shirt. On the other hand, a young woman, beautifully dressed, with long, elaborately decorated nails that cost her a week's unemployment was interviewing for a job as a nurses' aide. This job requires short clean nails that are scrubbed many times a day. She wound up at the bottom of the list of candidates.
Research the company that is hiring and the job description that you are interested in. Think about how you can show the interviewer that you can perform your duties and meet their criteria listed in the job description. If one of the job requirements is a bachelor's degree in accounting, your high school accounting class will not get you past the job interview. Applying for jobs you are not qualified for wastes your time and the company's time.
Valuable Things to Think About Before the Big Day Are:
This is not a test—yes and no answers are not what your interviewer is looking for. Elaborate briefly on all questions. Remember to keep your answers positive.
The person hiring you is not your best friend; do not talk about personal problems, family, or your back pain. Do not comment about the pictures on his desk. The one you think is his daughter could be his wife.
Do not belittle past employers. Talking negatively about anyone puts you in a bad light and can make you look like a gossip. Keep it professional!
Squelch the impulse to ask about benefits and even pay rates until an offer of a position is made. This is common practice and is considered part of that all-important interview etiquette.
A couple of days before your interview make a checklist to take with you. It should remind you to spit out your gum, turn off your cell phone, chew and swallow a mint, and anything else you think you may need to remember. You are going to be a little stressed so don't assume that you will remember these simple things.
You already know that today's job market is tough. When you get to a job interview there are probably stacks of applications of other qualified candidates applying for that same position. During the interview, your best attributes must shine through. Don't allow interview mistakes to cost you a great job opportunity.
Show personality skills that make hiring you an asset.

The number one skill needed for a successful interview is excellent and positive communication. If you have something to say that sounds negative, put it in a positive light. If, for example, you are asked what your weaknesses are, don't fall into the trap the interviewer is setting up for you. This is where applications get shuffled and yours could lose ground. If your weakness is organization, say something like "I tend to spend a lot of money on post-it notes and calendars." This gives the impression that you are detail oriented instead of forgetful and disorganized.