Job Interview
My Simplest Trick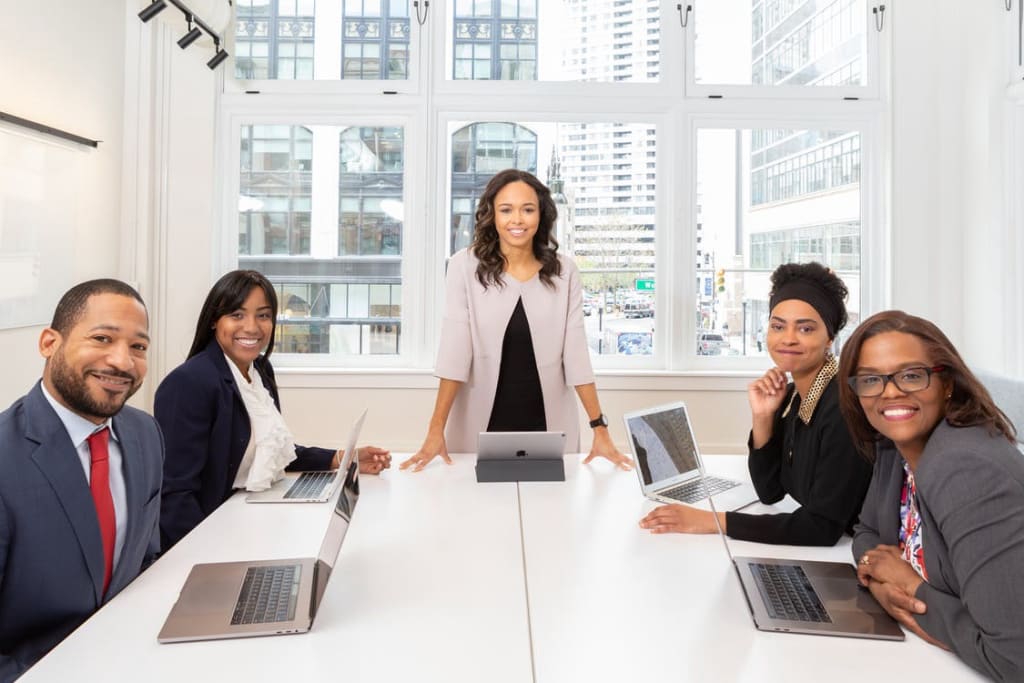 Photo by Rebrand Cities on Pexels
Nothing is as stressful and embarrassing as a job interview. Usually, we don't know what the interviewer expectation is. Neither are we aware of what criteria they are going to base on. Under this circumstance, most often we are not quite sure about the type of clothes to put on, the colors to wear, or the way to present ourselves. All these factors transform job interviews into weird moments.
As a result, most of us have tried to learn how to face the mental pressure that comes with a job interview by studying the strategies, tools and hacks that can help us be confident during an interview. That makes sense, because most interviews have quite the same structure and most companies are looking for rather the same criterion: people who are good at what they are doing.
However, each interviewer has their own way to figure this out. Besides, each company and corporation are looking for different types of personalities, tendencies, and experiences even tough the core of it all is having the chance to hire someone who is going to help growing the health and potentiality of the company.
Nowadays, choosing a suitable person for a job can be very hard. Because it seems that everyone has learnt the same things as for how to present themselves in an interview.
Most applicants are most likely to wear the same types of clothing, talk the same way about themselves, even though they are quite different people.
It seems that most of us consume the same types of contents about self-confidence, and just throw them out when the moment M has come. I wonder how difficult it can be for a human resources team to find out what makes someone different from the others.
It Is Hard to Be Outstanding
When I try to review my past job interview experiences, I cannot resist but laughing. Even though I had assisted several conferences and seminars about self-confidence and self-development, I did feel a void space in my mind when I had to be evaluated through an interview process. It seems that I was never ready to express my best version, because I was too dependent on people's approvals.
Therefore, most often I watched a YouTube video or read an article just the day before the interview. Oddly I used to feel better after updating the hacks. However, that has never influenced my results that much. Sometimes I might be very stressed during an interview, and I got hired. However, in some other cases I was very confident, I was not hired though. It seems that I was not looking for hacks to help me be hired, but people to tell me what to do and who to be.
I Decided to Be Myself
I have realized that a job interview is like any simple process in life where we are being evaluated. It can be a friendship, a relationship, and so on.
Maybe you don't agree with me, but it is true! While we need a job to earn some money, the company also needs someone to work so as they can outstand their competitors. They cannot choose anyone!
We also don't choose anyone as partner, neither would we choose any types of people to be our friends. Most often we unconsciously choose people with some kinds of personality traits and backgrounds, because we realize that they are better for us. Whenever we are fooled by someone who pretended to be a persona they aren't; we feel betrayed and most of the times we broke up with that person.
The same thing applies for a company, they are looking for people they think might help them reach their objective. If you are not that person and you got hired, probably you would not make it that long.
We can convince a company to hire us because we are who we are but pretending to be someone else is never the solution. Embracing who you truly are make you powerful, strong, and spontaneous.
I remember I was in an interview where I was very stressed, because it was the first time that I had an interview for this kind of jobs.
The interviewer saw that I was not comfortable, and he asked me, "could you do the job?" I answered, "yes!" And he said, "I feel that you are stressing out right now. I want to inform you that in this job you are going to be talking to large groups of people. Do you think you can manage this kind of situations?" I told him, "Yes!", and added, "Yeah, I am a bit uncomfortable because you are evaluating me. How come I could be completely relaxed when every mimic and sign I am doing is going to be judged, interpreted, and sometimes misinterpreted. Who wouldn't be stressed under this circumstance?"
I thought I screwed it up. But they hired me.
All interviewers are just human beings, and they have experienced pressure in life as well. They don't expect us to be perfect. As risky as it might sound, the truth is that we make it easier for them to discover our strength when we are just ourselves.
If they don't hire us despite being honest about who we are, maybe the post is not suitable for us! And sometimes, it is ok to not be hired in certain posts.
I haven't got many experiences, neither am I a specialist in this field. However, I have come to realize that the keys to success in job interviews are:
Being yourself, while you are trying to express your best version and adapt it to the job requisite.
Respect the interviewers as for the ways you address them, and the words you use while you are being truthful about your thought.
As for most parts of life, the purpose is finding a balance between having yourself accepted and being yourself while you are getting accepted.
advice
About the author
This is me, Marie. A writer in becoming!
For now, I am a translator and content creator.
See more about me on Instagram (@mariecadettepierre) and twitter (@cadettelouis).
Buy me a coffee by signing up to Vocal+ through this link.
Reader insights
Outstanding
Excellent work. Looking forward to reading more!
Top insights
Expert insights and opinions

Arguments were carefully researched and presented

Heartfelt and relatable

The story invoked strong personal emotions

On-point and relevant

Writing reflected the title & theme
Add your insights