Is Writing On Vocal Worth It? How Much Money Can You Make as a Writer?
I have some facts.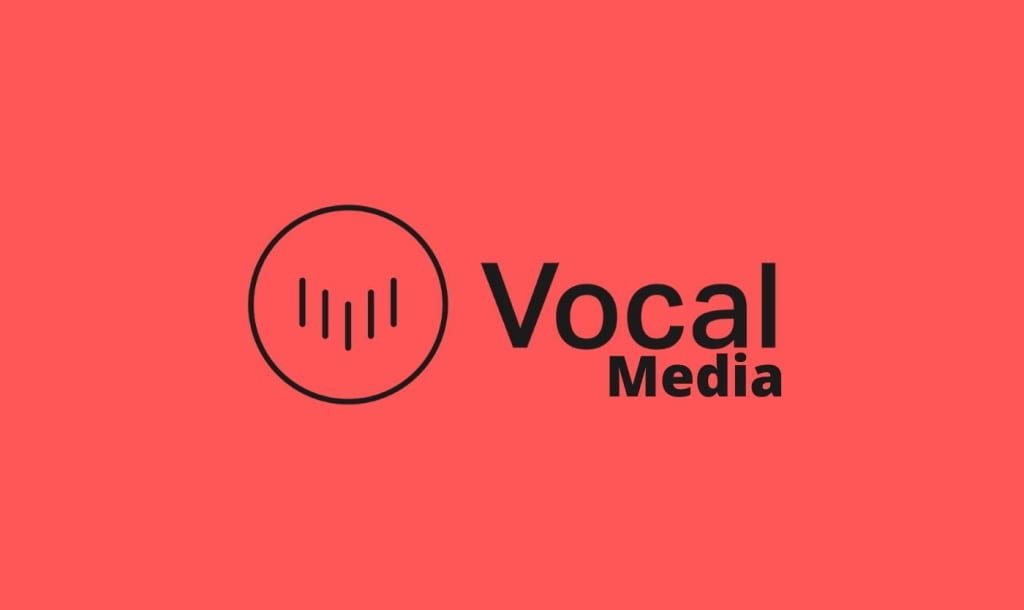 How you could make money from Vocal Media and how much money did I have made? In this article, we will go through the whole process. We will also discuss some questions as most people have asked on the platform. Vocal Media is one of the best writing platforms. Honestly speaking, I wasn't really like this platform but as I read more about this platform, I have a pretty good idea about the platform.
Basic things you need to understand about Vocal before you read more of this article:
Follow are some of the things that you need to understand before you start writing on Vocal:
Vocal Media is a powerful Medium alternative.
You have to connect your Stripe account.
ieYou have to submit stors to the Vocal and they will review them. If it follows the guidelines, it will be published. One of the guidelines is that your story must have 600-words longer.
Vocal has a program called "Vocal+" which costs $9.99/month and it has certain benefits. We have discussed benefits in the later section of this article.
If you are consistent and write great stories, you will make more money than you made on any writing platform.
How can you make money on Vocal Media?
The very first thing you have to do is to create an account on Vocal Media, connect your Stripe account and start writing stories. Your stories will be added to a community based on the niche of your story. There are over 35 communities on Vocal that you can submit a story to.
You can make money on Vocal Media through the following ways;
Through getting reads: This is a very powerful way of making money. It is like generating a source of passive income for you. Remember that view isn't equal to a read. A read is counted when a person scrolls a page to a certain extent or spends a certain amount of time reading on that page.
Through Vocal challenges: Challenges are a great way to make money on Vocal. This is the fast way to make money on Vocal. You submit stories to challenges if you are placed in top-3 spots, you will make somewhere between $250 for the 3rd prize to $1000 for the 1st prize.
Through getting tips and Bonuses: Bonuses is a new edition to Vocal from Vocal to fund creators directly. If you reach a certain milestone in reads or number of publishing stories, Vocal staff give you a bonus. Tips in Vocal come from your readers.
This is how you can make money on Vocal Media.
Benefits of Vocal+ Membership:
Following are some of the benefits of Vocal+ membership for writers;
First, let me tell a story. When I joined Vocal, I have no intention to go for a Vocal+ membership, later on, I did a calculation and find out that I will be a fool if I didn't go for a Vocal+ subscription. I will share the calculations in detail but let's discuss some of the benefits of being the Vocal+ subscription.
You can make $6/1000 reads compared to $3.8/1,000 reads of a non-vocal+ creator.
You will be charged 2% in Tips transaction if you are a Vocal+ member compared to the 6% of the non-vocal+ creator.
As a Vocal+ creator, you can enter into Vocal challenges. Now, some of the challenges are available to everyone but still, the majority of Vocal challenges are just for Vocal+ subscribers.
Now, let's do some calculation of why Vocal+ is beneficial for you as a content creator.
Let's say, there are two writers, writer A and writer B. Writer A is a Vocal+ member while writer B isn't. Both of the writers received 10,000 reads in a month. Writer A being a Vocal+ member made over $60 while writer A made over $38. The net income of writer A is $50 which is $12 more than writer A. In technical terms, B is losing money because of his/her poor business decision.
Is Vocal Media is a Legit website where you could make money writing?
I made a video explaining how you could make money writing on Vocal Media and one comment on that video was; 'I published over 5 stories on Vocal and made few cents, the platform is a scam' this type of comment is what we shouldn't hear. We should first experience any platform before we spread false news.
I am a writer on Vocal Media and writing for over 8 months. In these 8 months, I have withdrawn over $1100 to my bank account. I wasn't writing this article if Vocal Media was a scam.
Writing online is a powerful way to make money. Vocal Media is a free platform to write.
Some of the things I have learned while writing on Vocal Media:
You have to write every single day. My first story was published 8 months ago but it has been 5 months that I am published very seriously on Vocal. You have to write every single day if you want to be ahead in your game.
Vocal Media unlike other sites doesn't have a paywall system. The subscription system is based on giving certain privileges' to writers.
You can use multiple ways to make money on Vocal Media. You can make money through getting reads, submitting stories to Vocal challenges, and getting tips & bonuses from readers and Vocal staff.
The communities that you published story is also very important in this regard. Some Vocal communities have good value in terms of SEO than others.
Promote and market your stories on multiple platforms to build a system to generate a passive income through writing.
I hope this helps.
Thank you.