Interview with Pakistani Top Blogger Umer Idrisi
Top Blogger Umer Idrisi Interview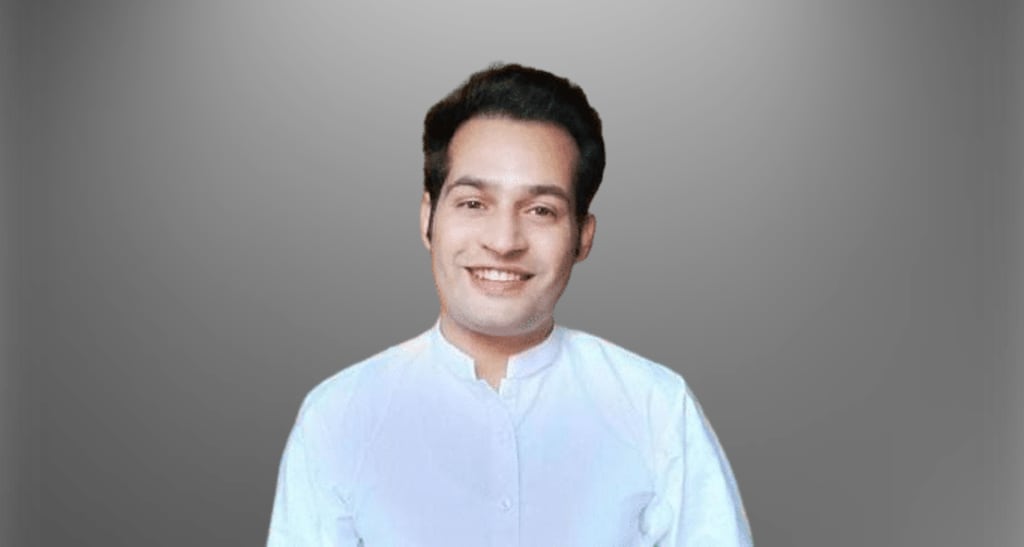 Whenever I read a blog post, I wonder how fascinated those bloggers are and how they create such interesting articles while enjoying their time leaning on a couch or resting on their beds. In search of answers to these questions, I stumbled upon a Pakistani top blogger Umer Idrisi who blogs at AllBlogThings.com and found that he is really a professional guy. Here's the interview I managed to take:
Hi, How are you and your family?
In these tough times of COVID-19, everybody is suffering from one or another problem and if not, the pandemic itself with lockdowns and aggressive rules to follow SOPs. However, living in a town far from the main city is really healthy and helpful. I live in a village with all the facilities by the nearest city and this is how we are able to avoid virus exposure. Currently, we are happy and living a beautiful life without any hectic schedules and lockdown situations. However, life is getting harder day by day and we are turning towards seriousness. Let's see how this pandemic changes our world.
What was your turning point in life? ‌
If you relate it to blogging and earning money online, I was always curious about how people use the internet and why everything is free on the internet. I started my research using a small phrase "How to create a free website" and things went too far from there. I ended up making a few free blogs and then finding out how domain names and web hosts work. In between all of this, I also found freelancing platforms and provided my writing services to a few clients. To my surprise, I was already a good writer and that made me earn a few bucks for making my own blog.
Do you believe in self-motivation?
Yes, I do believe in self motivation and this is the thing why I am always motivated to do something unique and write new blog posts. As writing blog posts is not that easy as it might sound to you, we have to go through in depth research, have to read various articles, have to research about the topics we haven't listened about and this makes sense when we begin writing a new blog post. Every time, starting a new article with a new word and a new first paragraph sometimes became a headache and then, only self-motivation could help.
How did you start your blogging journey?
As I already explained, it was not that big, I started blogging just by researching how to create my own free website. I started it from simplesite to wix and then landed at Google's Blogger platform and I still love this platform. In the start, I was not aware of the ABC of blogging and I was uploading my pictures in blog posts even without giving them a title. I was not aware of anything professional blogging. I learned it by reading other blogs and following the guides of other professional bloggers. It was all about how I could earn a dollar with my blogs and that curiosity made me a top blogger of my country.
What did you achieve with it ?
I am earning a lot of money with blogging and if we talk about achievements and awards, I have been mentioned in various lists of top 10 bloggers and blogs and many platforms mentioned my name as blogger of the month, blogger of the week and top blogger of Pakistan too. More than everything, I earned respect in the blogging community and that's huge for me.
What do you recommend to newbie bloggers?
If you find someone interested in starting a new blog, I have this simple tip you can give to that person: Just make sure that you are not taking it easy and start using a keyword research platform from the very first day. Learn how to find easy to rank keywords and scan, read and analyze how others are creating their content. Get inspiration from authority blogs. This is how you can create a good blog.
What do you say? Can AI overtake bloggers?
If you are pointing to AI-as-blogger, I think it could really do it and even do it better for niche blogging. As niche blogging is all about a set of predefined keywords and topics, artificial intelligence with a trained robotic-algorithm could really create outstanding blog posts. The only hard thing is personal blogging, AI will never be able to create a personal blog, as it is all about how a blogger thinks about a particular topic and how he writes it. AI couldn't resemble a human being or the thought process of a human. So, a trained AI-system could be a good news, niche and topic-oriented blogger, not a personal blogger.
What are your future predictions?
For me, ‌‌blogging is the future of content marketing and is also the current hottest way of promoting a product, a person, or a service. Blogging is one of the best things that one can do online for free using different content types such as articles, images, videos, podcasts and even other documents such as ebooks and whitepapers. Almost every content type falls under blogging (if you know how to arrange it). Instagram users are bloggers, Twitter users are bloggers and the people who write on their personal websites are the true bloggers. So, in the future, blogging will be a game changer, go grab your blogging title now.
What advice do you give to our youth?
I am also from this group of people and I don't think that I am really able to give advice, but I can recommend one thing. Always rely on yourself, don't look at how others will think about you and how they grade you. Set small goals and see yourself as your only competitor. This is how you can achieve unbreakable success.
So guys?
This was really a warm interview. What do you say?
Reader insights
Be the first to share your insights about this piece.
Add your insights