Interview with Gaurav Sharma, Author of 'Gone are the Days'
New Delhi-born maverick Gaurav Sharma takes his readers along on his journey to find purpose; the author's made a career and a life by diving headfirst into the unknown and being his own lab rat.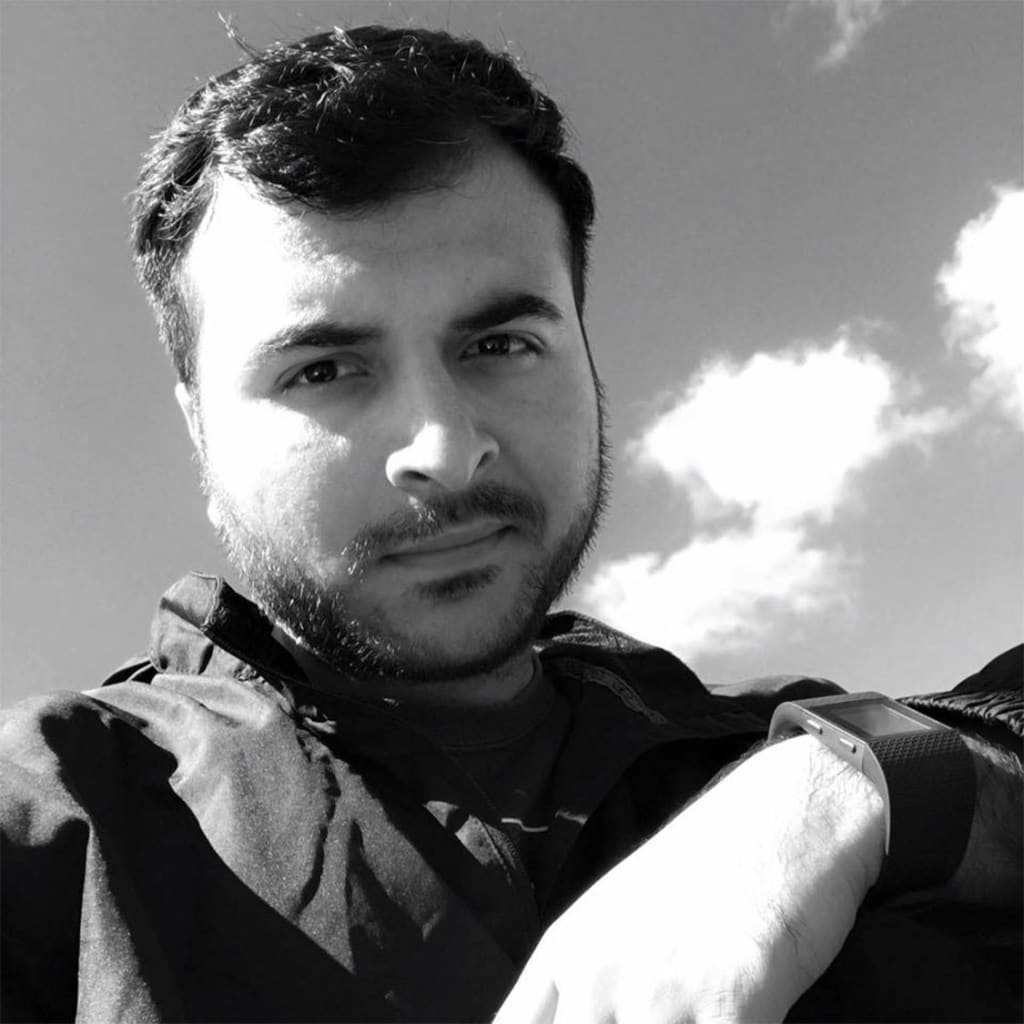 Gaurav Sharma is an author that constantly seeks to improve himself and his writing. If he is not sleeping or eating, he is writing something. In turn, we, his audience, see something beautifully raw in the work he produces. His disposition might best be described as reserved, blunt, and meditative; this trifecta of traits has proved essential on both his literal and figurative life journeys, from New Delhi to Vancouver, from child to adulthood, from writing to card-carrying writer.
To date, Sharma has authored a successful line-up of books, in a mixed-bag of genres. His most recent book, a semi-autobiography titled Gone are the Days, tells the tale of a small town boy as he discovers his ambitions, finds direction, forges relationships and navigates the unknown. His earlier works, primarily textbooks, served to infect him with the writing bug and propelled him to turn a longtime dream into a full-time reality.
On the heels of the release of Gone are the Days–Sharma's very first novel–Journal interviewed the author to learn about his writing process, his motivations and worldview. True to our expectations, the ever-expressive, ever-meditative Gaurav Sharma gifted us with a captivating glimpse into the mind of the man behind the pen.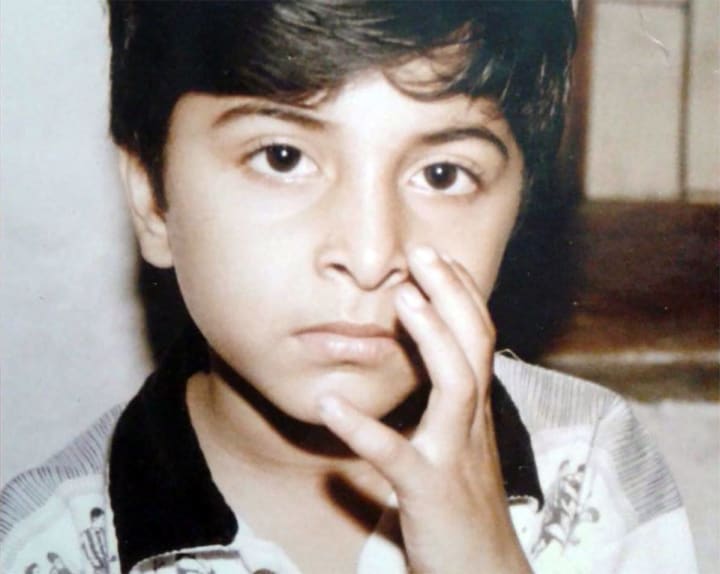 Journal: In one sentence, what is your book about at its core?
Gaurav Sharma: My book is the story of a solitary boy, told in the most sociable way possible. *giggles*
Describe your decision to make Gone are the Days semi-autobiographical; at which point does the plot deviate from the real-life version of your story?
Gone are the Days is my debut novel. Prior to it, I had written 3 textbooks related to journalism and mass communication. Since I had no idea about what it would take to pen a work of fiction–how much time on average it takes to form an idea and then transform it into words, and the amount of patience and focus needed to maintain the storyline–I decided to write my debut novel about myself. I could not think of a better option at that time. Thus, I became the lab rat in my own experiment with fiction writing.
As far as your second question is concerned, I would say that Gone are the Days is essentially the recollection of the memories of my life until I was 23. Almost every scenario is inspired by real-life incidents. However, the chapters portraying scenes that took place before I was born were constructed by me as per my mom's and grandma's accounts–I think that is the only point where the plot might be different from what happened then.
How did your background in textbook writing influence your fictional writing style?
Haha! I thought it was going to be a secret forever. Now that you asked, I must admit it was hard for me to write the first chapter of my novel. It took me about two weeks to finish one chapter, as I was debating if I should create a flashback or not. Before writing textbooks, I had to do a lot of research, literature review and refer to books and journals so that I could write in what I think is an efficient way. But Gone are the Days was all in my head. I didn't have to study any other books to write my own story. I think this absence of preparation created some hurdles when writing that first chapter, but after completing it I gained momentum and things went smoothly.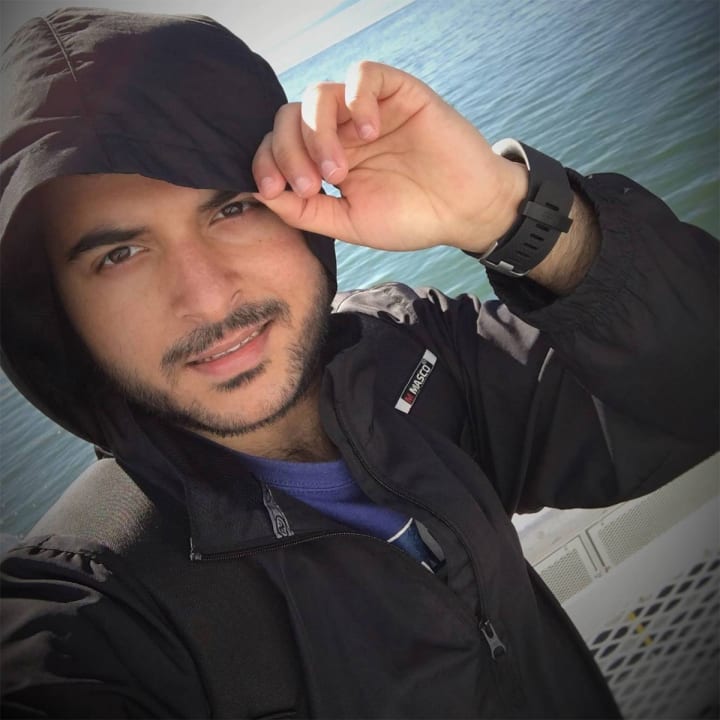 Do you keep a diary or journal? How did you manage to keep such a detailed account of the events of your life?
No. I never kept any diary or journal. My childhood was centered around only school and family. I was reserved in nature, even when I was a kid. Since life back then was all about what happened in school and within my family, I had every significant event registered in the back of my head. While writing Gone are the Days, all I had to do was pull those memories out and craft it with some creative writing skills.
What aspects of your personality enabled you to establish meaningful relationships in all of these new places? Do you still keep in touch with the acquaintances mentioned in the story?
Life has taught me one thing–that man tries to put everything back on track, he tries to create or make everything as perfect as it can be. But, chaos is the law of nature. Nothing can always be the way we want it to be. So, I learned to be flexible in my way of perceiving what life is. I try to adapt to every situation. My understanding about life has enabled me to establish meaningful relationships in different places and with different people.
Some of the characters in the book are purely fictional, while others are inspired by real characters in my life. I am not in touch with all of them now, but some of the acquaintances I do still have close relations with even today. Also, I would like to tell you that a few of my friends are not in the novel but they share a strong bond with me in real life. Some things must remain personal, you see! *winks*
Aside from the places referenced in the novel, what is your favorite destination you've ever visited?
Regardless of its mention in my novel, I would say Vancouver is the best place I have seen so far.
In an alternate reality, what would be your dream career?
I see myself either as an acclaimed writer or a renowned journalist in the future.
What are your all-time favorite fiction and non-fiction books?
Life of Pi and The White Tiger in fiction; Your Right To Be Rich and The Power of Your Subconscious Mind in non-fiction.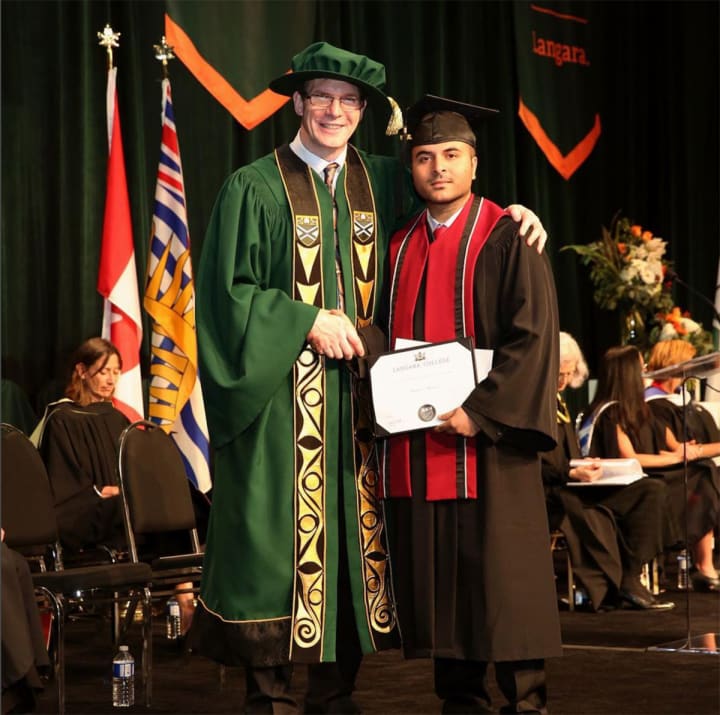 What is your favorite passage from Gone are the Days?
"We middle class people are all same from inside. First things first, I logged into my Facebook account and checked-in there as well. You know what, it is more important to check-in on Facebook than it is to check-in for real at the airport. Let the world which gives zero fucks to what you are doing with your life, know you can afford a plane ticket for economy class. Right?"
What can fans of Gone are the Days expect next from you?
I have finished writing my second novel (and fifth book overall). It is a historical fiction story that takes place in eighteenth century Pataliputra. The novel highlights the sinister impacts of Kaliyuga (the age of evil) on a mystic boy named Eklavya. The novel should be out on the market by the end of 2017 or in early 2018.
Learn more about Gaurav Sharma at authorgauravsharma.com
Follow the author on Facebook, Twitter, Instagramand LinkedIn
Reader insights
Be the first to share your insights about this piece.
Add your insights