Inspirational | She is 68 years old and her life has just begun
Inspirational | She is 68 years old and her life has just begun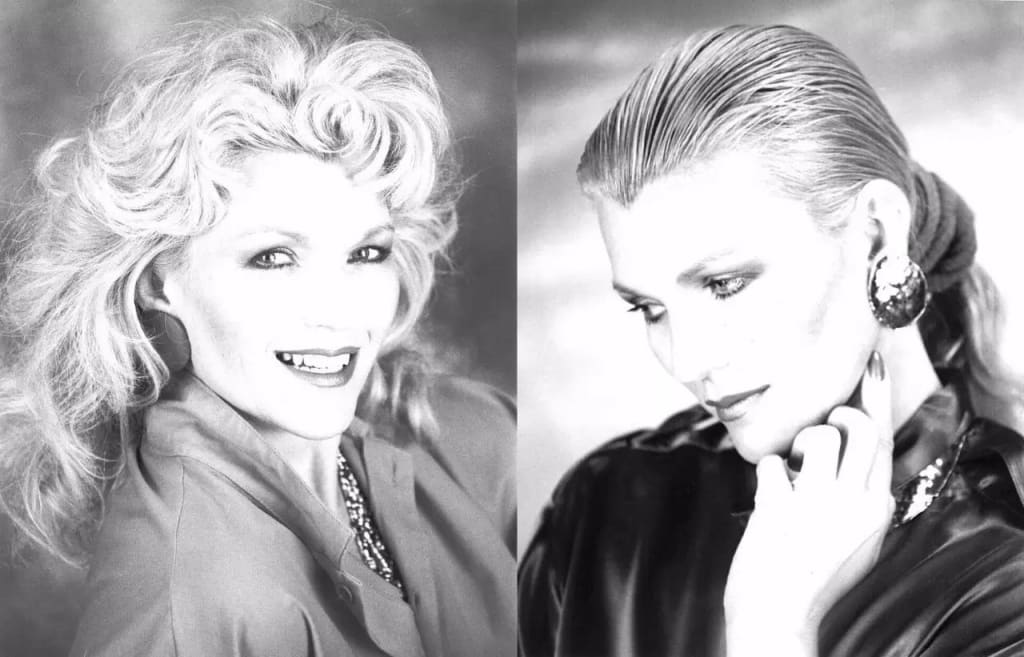 Recently, an old friend asked me to chat. She said that she has been very troubled recently, and her memory is getting worse and worse. It was obviously a few minutes ago, and it was completely forgotten in a blink of an eye. I can't always lift my spirits, and my brain and heart often feel inexplicable emptiness... I asked her one sentence and told her two words: How long is the brain useless? action. For girls who have the same troubles, I just want to turn your eyes away, just like Cersei, the love-hate queen in "Game of Thrones"~
This
, is a typical symptom of early aging, the most common among urban young men and women, and it is obviously in their early twenties that they have to make themselves more vicissitudes than eighty years old. At the age of 68, he became a model and shot a magazine blockbuster when he was studying and taking exams. How did you get the capital to say that you are old. Sometimes life always needs a little blood, this issue is a 68-year-old supermodel from Amway - Maye Musk.
Maye was born in Saskatchewan, Canada, Canada's second largest oil producer, beautiful and rich, but her childhood was spent in Pretoria, the capital of South Africa. However, South Africa is a place rich in diamonds, and its industrial and mining industries are also quite developed. Compared with other poor and backward African regions, it is relatively advanced and rich. This old photo was taken in the Kalahari Desert when Maye's mother was baking bread and helping to stir the pot that was simmering. The natural environment is arid, so there is no water to wash clothes~
In fact, Maye's life has quite a lot of twists and turns. The most obvious point is that she often moves. It can also be said that from young to old, she "returns to zero" again and again. But perhaps because of the influence of the family atmosphere, she has always loved reading and often runs to the library. At that time, her mother's friend opened a modeling agency. By chance, at the age of 15, she tried to participate in a local beauty pageant, and it turned out to be Miss South Africa.
At that time, she shot a newspaper advertisement for Colgate toothpaste. This Slogan came from the slogan of Colgate Company: "The Colgate Ring of Confidence"~
You would never have guessed that she was married at the age of 22, to an electrical engineer named Errol Musk, who had just graduated from the University of Pretoria with a degree in nutrition. After marriage, they gave birth to two sons and a daughter, Elon, Kimbal, Tosca. Because she has to put more effort into taking care of her children, Maye simply opened a nutrition consulting company in order to make her work and life time more casual and flexible.
Later, Maye got divorced, and the two sons lived with their father, Umm... It is very easy to understand why Elon founded Tesla. The atmosphere of life and the familiarity are very important. But the mother-son relationship between them did not become estranged. The two would go to Maye when they were free and on weekends. She was also happy to let go of what she was doing and accompany the children to play. I have to sigh that most foreign parents attach the same importance to the company and education of their children even if they are divorced, so that they can grow up healthily and happily. This is the past and present photo of her and the three children. What has changed is the face, but the same is the bright smile~
Maye's modeling career actually began to decline at the age of 31. Because she had just divorced that year and was affected by varying degrees of pressure, she chose to vent her emotions by eating hard and became a veritable plus-size model. It should be noted that in that era when thinness was considered beauty, how many job opportunities would she lose~
When Elon was 17 years old, she chose to return to her mother's hometown of Canada. In order to live with her children, Maye resolutely gave up her thriving career in South Africa, and the whole family moved there together. How much courage does this decision take? It's like starting from scratch. When the days were the hardest and most difficult, she was working five jobs at the same time With his own expertise, he opened nutrition and model training courses, and worked as a staff member in a university research laboratory because he could allow children to receive education at school for free.
However, the craziest move was the decision to re-enter the modeling circle when she was in her 40s. At that time, she signed a contract with the well-known Elite company. At the same time, she also obtained her second master's degree and registered dietitian certificate in those years. A few years later, both sons graduated, moved out of Toronto, Canada, and settled in California instead. Maye was not easy at the time, and she had to succumb to a youth hostel because she could not afford the high housing costs, but she still did her best and insisted on visiting her son in California every month or so. Taking the written business plan to the photocopying shop, she decisively helped the two children pay for the photocopying fee, and within a few days they received a venture capital investment as they wished.
Until the age of 50, she was headstrong again and decided to leave California and move to New York. At that time, the children's career was quite mature, and she decided to buy her a house in California, but she planned to go to New York, the capital of desire, to develop. The most surprising thing was that the reason she gave was the same as that of today's young people. It's the same in a first-tier city - "New Yorkers talk fast, walk fast, talk fast, they are people like me
On her 60th birthday, she specially cut off her long hair. She is naturally blond and no longer afraid of graying her hair. This is the most beautiful gift of time. Maye believes that being old is not necessarily a bad thing, because she met a 30-year-old model when she entered the industry at the age of 15. A woman's greatest charm is the essence that has accumulated over the years. She was unknown when she was young, but now she is full of silver hair, but she has repeatedly received invitations to shoot from big-name advertisements and high-end fashion magazines.  …
This is the advertisement she made for Virgin America last year~▼
The fashion magazine "W" invited her to do an exclusive interview some time ago, and also took a set of looks. I can feel the aura. If I can wear a basic white shirt so deliciously when I am 68 years old, I will die without regret. It can be seen that temperament always trumps appearance~▼
This group of dramatic themed blockbusters The illusionist shot for the female version of C Magazine is an extremely bold breakthrough in terms of styling~▼
But, what really shocked was this set of Bluebird-themed blockbusters for the men's edition of Citizen magazine. Do you believe this is a 68-year-old grandmother? Those eyes are so sharp that they kill all the fresh meat and the uncle in seconds. Not only the elegant route, but also the interpretation of androgyny is a piece of cake, anyway, I am kneeling~
Some girls may have noticed the "handsome guy" next to her. Her name is Rain Dove, and she will give a special lecture next time. The other one is called Marike Palmiste. Maybe not many people know about it, after all, she is not famous~
Under the persuasion of the child, Maye finally agreed to go back to live with her family. Having said that, when she was a model in Toronto when she was in her 40s, she thought she was not busy enough, and she continued to increase her self-value while working. How can you be slack? To be honest, I think the most amazing thing about her is that, Dare to let your life "start over" again and again, such an adventure and let go is something that many young people can't do. Because of this, this life is not in vain. She said that even though she is 68 years old, everything (life) has just begun~
Life can't be copied, but hard work and sweat can. May every day you live now be worthy of your youth~
celebrities
About the author
Reader insights
Outstanding
Excellent work. Looking forward to reading more!
Top insights
Excellent storytelling

Original narrative & well developed characters

Eye opening

Niche topic & fresh perspectives

Heartfelt and relatable

The story invoked strong personal emotions
Add your insights