India's Industry Is Changing by Leaps and Bounds
The time is perfect to jump in, if you have the skills.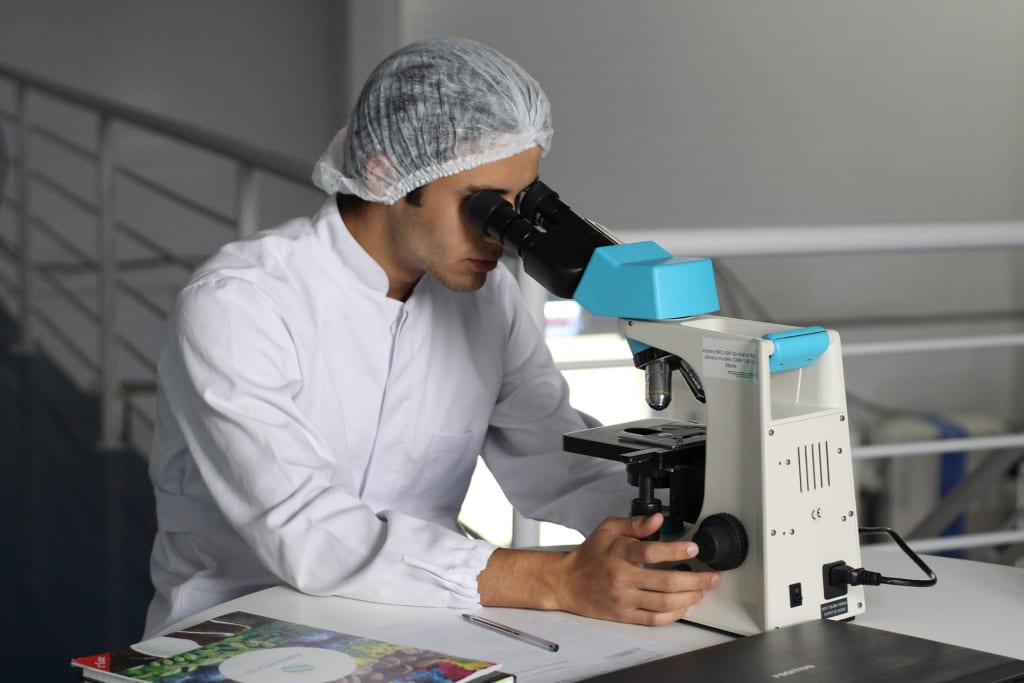 Although currently in sixth place in the race for the world's largest economy, India is making significant strides to edge closer to those at the top of the list– China, the European Union, and the United States. It produced $9.4 trillion in goods and services in 2017, which reduced poverty to an amazing 10 percent in the last decade alone.
India's Thriving Industry
The Indian economy is a mixed one. Half of the workers still deal in agriculture, which has been most dominant in the country's history and tradition, and the service industry accounts for about one-third of employed citizens. The 90s brought about a significant change regarding the industry's structure, which is mainly reflected in the privatization of many state-owned companies, and increased interest in foreign trade and investment. While existing industries are undergoing a process of modernization, new ones have come into focus, i.e. energy, artificial intelligence, genomics, life sciences and blockchain technology.
According to JLL, this shift towards new fields of development can clearly be seen in the profile of businesses leasing office space. Once a mostly IT dominated market, now sees growth in office space leasing from other emerging industries. "With a growing amount of leasing and investors' activity, the office segment once dominated by information technology sector companies is now witnessing leasing by non-IT companies from other sectors. Hence, BFSI, consultancy business, telecom, healthcare, biotech, real estate construction, e-commerce and co-working service providers are actively taking up spaces."
A fascinating history, culture, arts and spiritualism has contributed to the growth of the tourism industry, since many travelers find this destination intriguing, to say the least, despite some perhaps unappealing aspects such as pollution and overcrowding. The World Travel and Tourism Council is confident that the industry will grow at 10 percent per annum in the next decade. It already contributes six percent to India's gross domestic product (GDP) and employs around 40 million people.
Of course, we mustn't forget the profitable film industry, Bombay's Hollywood—aka Bollywood. In 2016, Bollywood contributed $4.5 billion to India's GDP. Even though it makes twice the number of movies that Hollywood makes, it doesn't generate as much revenue only because ticket prices are much lower. However, making of a Bollywood movie is also considerably cheaper.
With developing industries comes rapid urbanization. The prognosis is that over 500 million people will be living in cities by 2030, which proves an ongoing aspiration for people in India to leave agriculture behind which has gathered momentum, especially in recent decades.
India's economy prides itself on many strengths. There is much appeal in the possibility of outsourcing and inexpensive sources of imports. The level of education is extremely high, and the majority of Indian people speak very good English, it being one of the official languages. The cost of living is not high, hence the income is sufficient, yet much lower than in the US for example. All these factors make India irresistible to major economic forces. The wages of an Indian worker are almost 50 percent lower than those of an American one, which makes outsourcing and foreign direct investment an extremely profitable step.
What the Future Holds for India
Although current incomes are lower in comparison, their upcoming rise will play a major role in the economy's development. It has been estimated that roughly 60 million households could have annual incomes greater than $8,000 and enter the consuming class by 2025. More women and youth will enter the job market and join the workforce, and participation can reach 67 percent by 2020.
India's Prime Minister, Narendra Modi, dedicated $1.5 billion in funding in order to boost high-tech startups. This program encourages patent applications as well as investments, which could help double the country's new startups to 11,500 within the next five years.
By 2021, India might as well be the world's third-largest passenger-vehicle market. The annual production of vehicles has grown from three million to four million in the course of seven years. The next milestone, five million, is expected in less than five years.
In order to stay appealing to foreign investment, the country has to work on the ease of trading. This is something that has never been done before, but there is an awareness that it is necessary to reduce the procedural formality one has to undergo in order to do business. Fortunately, the improvement is already noticeable—India recently jumped 30 places in the ease of doing business report by the World Bank.
At the heart of the world's emerging markets, India is likely to become the world's second-largest economy by 2030. Considering the fact that half of its population is under 25, the potential lies in this capable and adept youth, eager to make their country stand out and surpass its rivals. India is definitely heading towards success.