I Love You, My Dear Career
"Most people want to catch a shark but cannot find the patience to learn how to fish."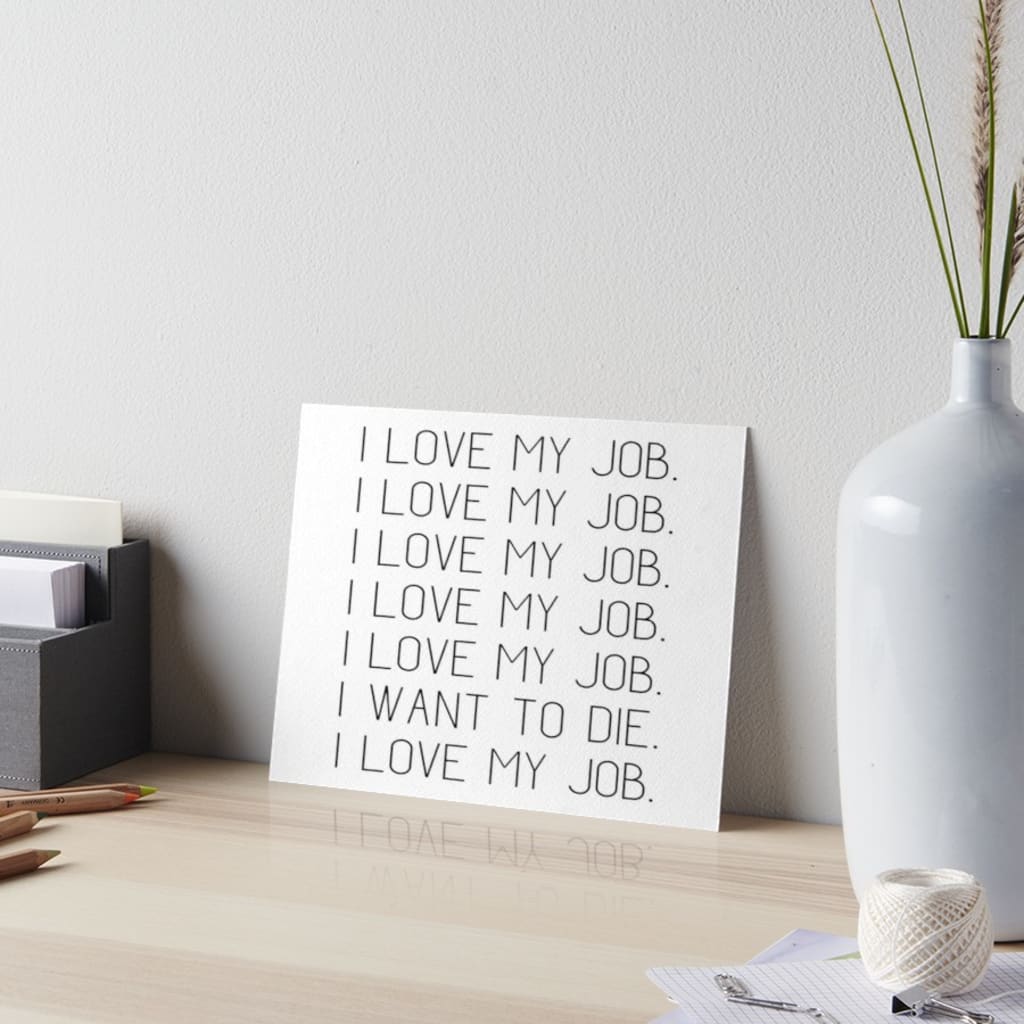 Finding your career path should be the same as dating. Like we've come so far to improve the love department that we are able narrow down what we want in our potential life partner. Finding someone right for you isn't easy—like how they play it in the movies. Of course it's very simple to absorb what you see on TV and implement it to your real life. I guess you can say this is where we always go wrong. We observe what appears to be healthy and loving on the outside that we forget that movies have an end and the characters are portrayed by actors and second the couples we encounter in our everyday life are not going home with us every night. (I swear this ties in about career related things.)
Ok enough with dating 101. When finding a perfect career path you want to realize one thing. Is this something you see yourself doing for the rest of your life? When seeking out a potential company keep in mind that money speaks but will not always make you happy. So are you willing to still say till death do us part? Or is it a job that you see yourself doing for maybe one to two years. Of course working for a big tech company is great and all for someone who loves technology but if your industry isn't in the tech field and your passion is in fashion, you may just want to re-think your career of choice.
Growing up my father taught me how to love the art behind everyone's creativity. He loved movies and music. He had a love to direct and be a part of great ideas. His discussions were always about how he attended Manhattan community college to learn how to operate a camera and maybe one day create something of his own, but unfortunately it didn't work out that way for him. But he always taught me the importance of being creative and truly being happy with being unique. It doesn't matter if you make a little money or a lot of it but just understanding that happiness doesn't come from material things. If I was going to be truly happy it was going to start with me.
In my time apart from not working I was able to get a much more vivid picture of myself and the path that I wanted to take and do the things I've always wanted to do. First dream of mine I've always wanted to be a writer and here we are. My whole point is... to at least say you've tried something you've always had your sights on. Step by step you will be lead to your final calling, just baby steps. In order for a dream to become reality it takes the habit of discipline. Most people want to catch a shark but cannot find the patience to learn how to fish.
In my job search I wanted to give up so many times I had been on so many interviews with such false hope of a job offer that I started to really doubt myself and my talents… It got to a point where I stopped caring and started answering questions without any passion on the other end. Money was getting tighter and I was willing to take just about anything that was offered to me. I remembered thinking that everything I had ever worked for back home in New York was getting nowhere here. It didn't matter if I came from one of the most culturally populated cities in the world or that my background said I had so many years of experience…I just didn't give up… I knew my worth and I wasn't going to take any job thrown to me, just because I knew who I was.
Say what you want, but I know that being in a position in your life where you have full control of leading a happy career is wonderful. More often you have people becoming content and comfortable meeting the expectations of the everyday person. But in order for you to be different and become successful you must take your thoughts to new and different places, never ever settle for less.
I have come this far not to give up and you shouldn't either. When the road gets tired and your doubts start weighing you down, remember this... The next destination in your life looks bright and always know that being hopeful is not a bad thing. Keep going and trust your process. So in the end when finding the right career make sure it has pretty eyes and a good heart.
humanity
About the author
I am a women with a desire to write. I am scared to tell you who i am with my voice. But writing it always helps me look powerful.
Reader insights
Be the first to share your insights about this piece.
Add your insights