How to Work from Home and Be Successful
Working from home is just as easy as working at an office as long as you take the right steps.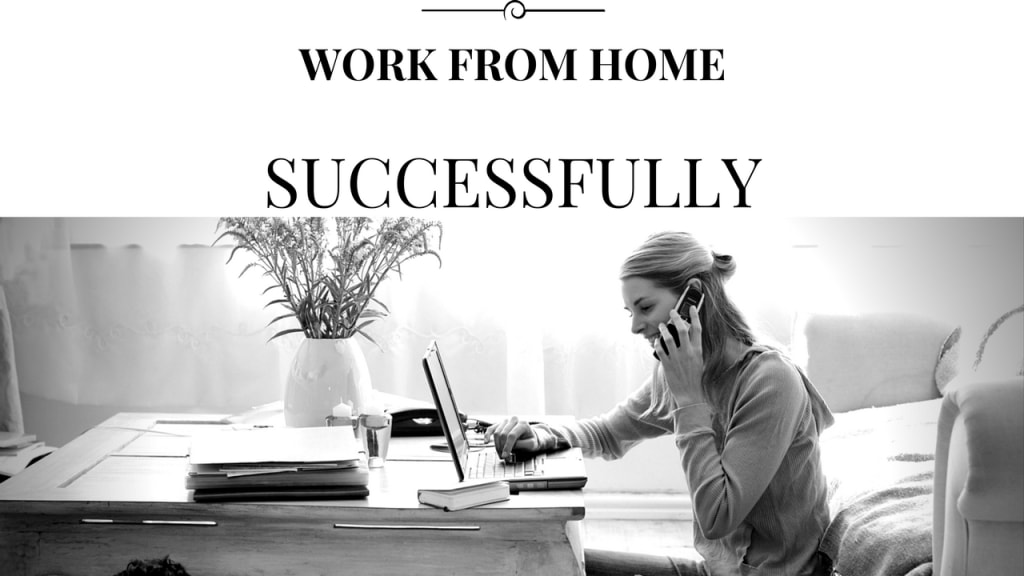 If you are looking into working from home and you aren't sure if you will be able to do it, you have come to the right place. Here's all you need to know about working from home and being the best at it.
Working from home is still a job... you're just doing it all from your home office. If you have a nice, well laid out office with a laptop or desktop, a landline phone, and an internet router you can work peacefully from your home on your schedule.
The easiest way to be a success is to have your office in a quiet area.
Your work area can be a spare room in your house, a basement, or even a section of your living room. My personal office is in my bedroom and my day to day work office is in my living room. This helps to separate the work modes I am in. Having a mirror so you can see yourself is also a must have in a home office. When you are able to see yourself you'll be able to see if you are smiling. No one may see you smile, but they can hear it, and it is a vital key to being successful in a conversation. If you are selling someone something you've made, are you excited about them getting it? If you aren't excited they surely won't be.
Second best thing is to make sure to tell your friends and family you are working!
This is a real job and you will lose said job if you are out at the movies. Just because you work from home does not mean you can babysit all your friends' kids all day. I have found the best way to let my family know when I'm working is a sign on my door and on the front doorbell.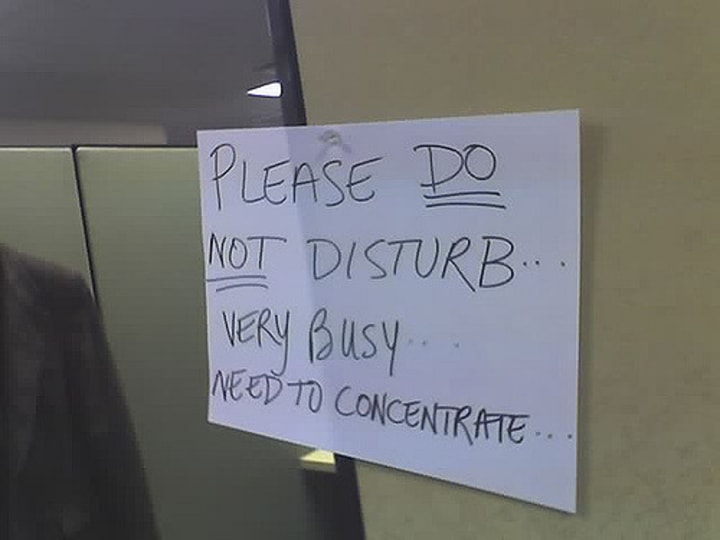 Honestly, you will never have more people ring that bell until you are on the phone with a client or customer.
And don't be afraid to tell them no you are working. They won't be when they tell you no, because of their jobs.
Thirdly, keeping a set schedule and sticking to it.
If you need to be at work at 7 am, don't try to set your alarm for 7 am, you need to eat, brush, and dress for success. As much fun as sitting in your pajamas is, it will keep you in a sleepy mood and the customers or clients will be able to hear that in your voice. Dressing for success means business casual attire, just like you would at a traditional job. It's true your customer may never see you in real life, but you will and it heightens your mood. Dressing comfortably is also a must, especially if you are sitting for extended periods of time.
Take time to eat lunch and snacks.
We are all human, you have to take breaks. Believe it or not, I have had many in my charge work from 6 am to 6 pm but never scheduled a break for themselves. Just put a 15-30 minute snack and/or bathroom break in every 2 to 3 hours or so. Your body will thank you. AND DON'T FORGET LUNCH!
With all of these tips, you are almost guaranteed to be successful. When I first started I wasn't given a nice solid way to do what I now do best. If you are looking for work please comment and let me know! With enough 5 or more I will write about different companies that are hiring so you can work from home!
About the Creator
I'm a young writer who enjoys telling stories. Entertaining others that need a little adventure in their lives...
I'm also an entrepreneur since 2009, avid reader, and swim enthusiast
Reader insights
Be the first to share your insights about this piece.
Add your insights