How to Use Technology to Create or Improve a Business
Technology can help a business grow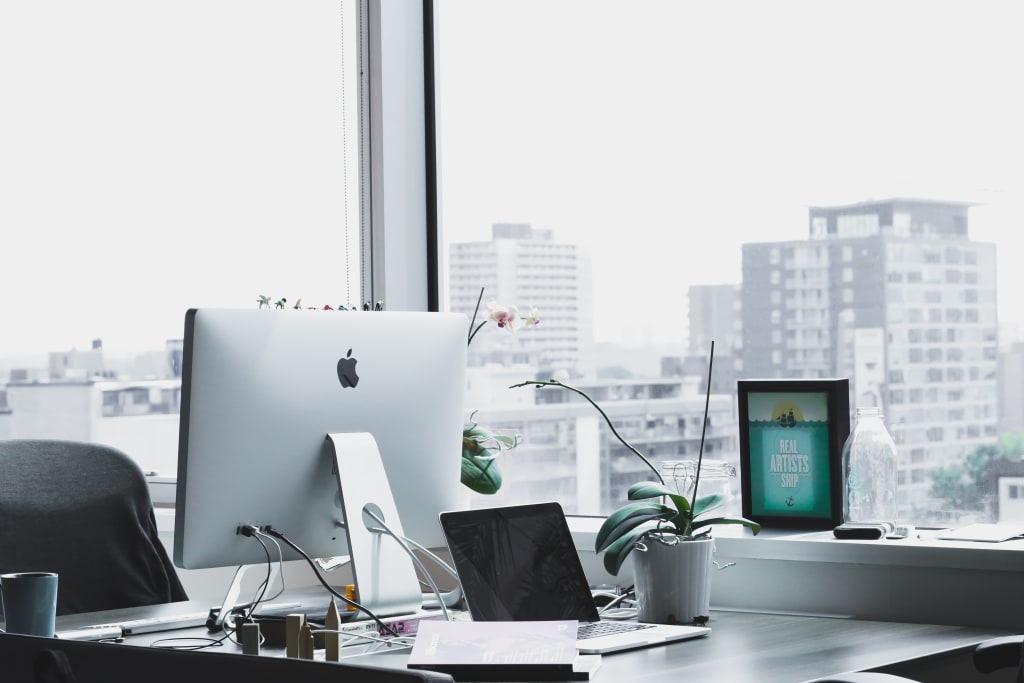 Technology is now the difference between a successful business and one that is on its way to bankruptcy. Since smartphones have virtually replaced all other forms of communication, businesses that are not listed in online searches, GPS searches, and supported with stellar reviews can quickly find themselves insolvent.
On the other edge of the spectrum, once customers do find a business, technology may be the determining factor of how well that business is managed and whether they will return. Let's consider how technology can be used to create or improve any business below.
#1: Customer Information
It is critical for businesses to retain a full history of customer information. This removes the hours of wasted time in dealing with record searches and item returns. When typing a customer's name pulls up a complete profile of their transactions and any other relevant information, it is easy for your business to accommodate them without tying up employees or asking superfluous questions.
Customer profiles are also a key part of return sales and customer acquisition. It is a confusing world out there. You have to build the digital bridge for the customers to come. You can't rely on them searching online and using the same magic words to pull up your business for their new tires, carpet cleaning service, or lunch. This information is so valuable that companies are in the business solely of buying and selling customer profiles to generate advertising leads.
In fact, companies such as Google have access to so much consumer information that critics have termed the phenomenon of being able to target consumers with precise ads as "surveillance capitalism," something that is changing the landscape of economics entirely.
#2: High-Definition Images
If you are selling a professional service or luxury products, it certainly helps the image of your business if you are showcasing the items or processes in high-definition imagery. This requires an investment in professional photography equipment and high-definition television monitors throughout your office or showroom.
By exciting prospective or current clients with visual compilations or processes, you can count on them feeling more confident in the quality of the services and products. People put fruit and vegetables under hyper-scrutiny simply because they have a few brown spots on them. By showcasing your services or products in a polished and detailed presentation, this makes it easier to sell them.
#3: iPad and iPhone Apps
Creating applications to streamline various tasks may be the small perk that makes customers want to come back to your business. If you can send their order to the kitchen from an iPad or take mobile payments using a Square card reader and a smartphone, they will appreciate the convenience.
Many businesses are now using applications to handle billing and transactions. They can also use digital technology to create reports and presentations. The automotive field is the perfect example. The automotive service technicians can now take photos of damaged parts or worn tires and simply send the report to a customer's smartphone for repair authorization.
Software developers are creating apps for everything. If you want to find hotels in an area, transportation services (Uber or Lyft), or to find key verses in the Bible, you can do it all with an app. Integrating app development into your business and creating your own app for mobile purchases is a great way to retain customers.
Car rental apps are the perfect example of apps that can eliminate all the man-hours needed to book, modify, or rent vehicles. Some people are now using web scraping tools to sort through the web and to extract voluminous information as another example of how technology speeds up processes.
Anyone can use technology to improve their business. Most are already using their smartphones to find wholesale products, keep minimal profiles on customers, and to keep track of orders. Depending on the type of business, there are always methods of incorporating technology to streamline any task.