How to Start Business if You're a Student?
It's never too late to do or start doing certain things in this life. It's never too late for love, learning, or a new hobby, for example. At the same time, it's never too early for some other things.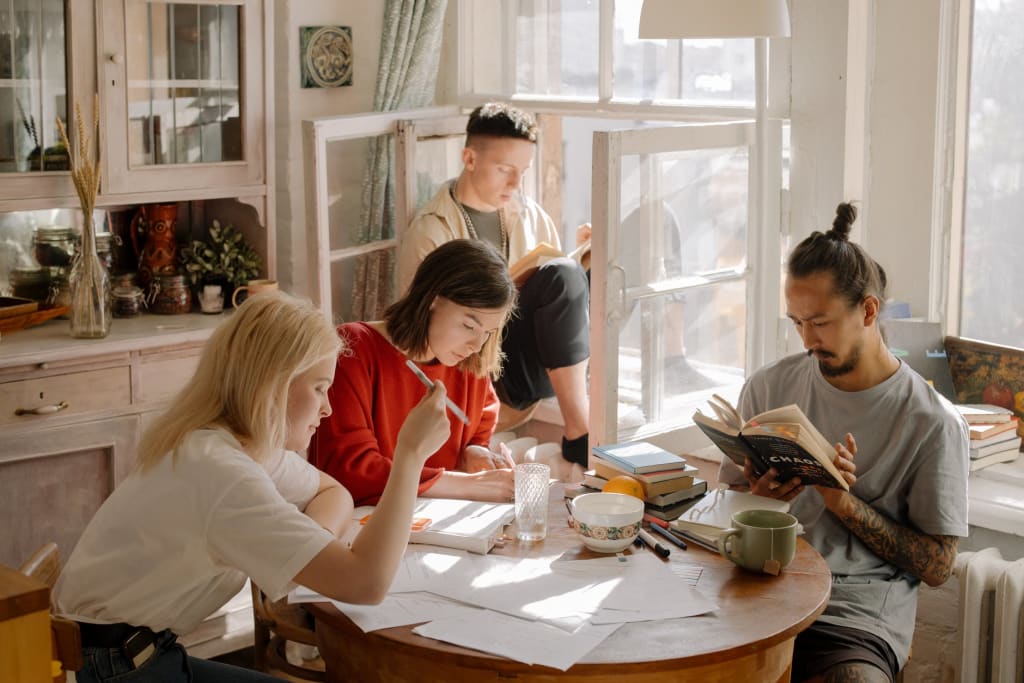 The list of these things is quite long as well, yet one of the most prominent of such things is doing business. Regardless of whether you're 16 or 60, you can and should do business as this is an invaluable experience, which will inevitably enrich you on a personal level. Still, the younger you are, the harder it is to gather some cash to start doing your own thing. Nevertheless, there are ways to work this issue around and have some fun at the same time.
As Young As You Can Be
It might seem like it's just a fairy tale when you hear another story about a young entrepreneur who managed to make a fortune that would feed them for many decades to come, it's still a real story. And while some stories tell us about kids that got their starting capital from their parents, others will definitely show you that there was always another way around. And if they could, you can do that too.
Yes, being young can be hard sometimes as you're very limited to what the older people say and think. At the same time, when you're young, there are so many opportunities in your life that lie ahead. You can go to college, get a job, and settle down for life. Or you can still go to college, trust some of your papers to essay writing website or rely on yourself with a little help from such services as Cleverr Up and start making some real money. And when it seems that there's no one who wants to listen to what you have on your mind; you've got no choice but to start doing your own thing. The only question is, where to begin? In fact, there are only a couple of important things to consider before you start your journey as an entrepreneur. Here are some of them.
Start Business if You're a Student in 5 Steps
1. Do your research.
And that means, a lot of research. Not only those who are successful, but many students who start business overall make plans and tend to follow them. To accomplish that, they must understand where they are going and why they need it in the first place. So, think, what would you do for other people. Surveys show that the majority of the student projects are related to technology, arts, and crafts. All of those niches are not that hard to follow, and there are lots of guidelines for beginners on the web.
2. Put your student status to good use.
After you decided to start doing your own thing that you know you would love, it's time to do some learning. And, while for the graduated and adult people, this may cost lots of money, you, as a student can get all that knowledge for free. Just research your local event board, there must be some kind of entrepreneur that gathers students to tell them about his or her success in business for free. You might not learn everything you need from a single lecture but will certainly get on track. In addition, there are always more lectures, training, and seminars to come.
3. Check out your funding options.
An impression that you're out of cash and can do nothing about it can only be an illusion. It's the 21st century and there are lots of ways you can start funding your project. The boldest way would be to share your idea with your family and ask them for financial support to start your business. If this does not work, you can always ask your friends. Not only they might be able to help you with some cash, but can also become your trusted business partners, especially if they have some skills that you might need. As a last resort, you can always go with crowdfunding, which works perfectly today and can be considered a reliable business model.
4. Partnership and network.
If you know someone who can help you with your venture or keep it afloat for some time, work with them or, at least, try. If there's no one like that, ask your friends. They might introduce someone else who knows this kind of person. Yes, it seems kind of complicated, but, in reality, it's not. It's what people call networking, and it has already been around for a while, so there's nothing to be ashamed or afraid of. By partnering and networking, you gain some invaluable human resource skills that you will definitely need in the future.
5. Never stop learning.
After you start, things might go very well. You get your cash working for you, your friends are loyal to you and always help you with advice, and you love what you're doing. Still, there might be a time when you have to think your way out of a certain situation that you've never encountered before. And that's why constant learning and adaptability are so important when you do business.
Forever Young
In fact, everything negative that you might hear about being young is told by people who do not have confidence in themselves or who were told a similar thing. Whatever you do, if that's what you love, you never get old. Doing your favorite thing and having a material output from that are some of those aspects in life that constantly rejuvenate you and make you feel young, regardless of your physical age. It's never too late or too early to dream and do business as these two things are often interconnected and require only the best of you. And if these things coincide, they make you live forever as you become a part of them and a part of something bigger.
Reader insights
Be the first to share your insights about this piece.
Add your insights