How to start a profitable grocery delivery business?
Grocery Delivery Business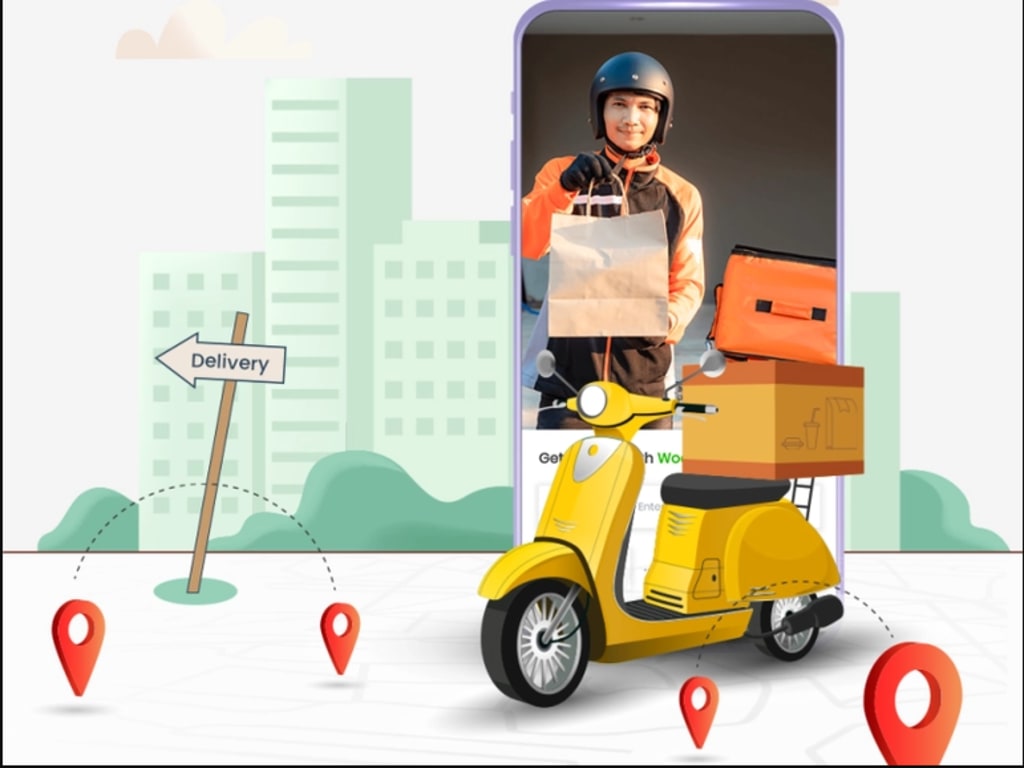 Grocery delivery businesses have become popular after the pandemic period. Due to busy schedules, people rarely find time to visit grocery stores. Moreover, they prefer online grocery stores rather than offline stores and this is the right time to set your foot in the grocery delivery business. According to Statista, the online grocery market will reach 28% of the CAGR from 2022-2030.
Are you a person who wants to start a profitable grocery delivery business? If yes then this blog is for you.
Analyze your competition
Before starting your grocery delivery app you have to analyze and see what the competition is like, then you need to proceed with a proper plan that gives a better user experience than your competitors.
Finalizing business model
The primary function of every online grocery delivery platform is picking up an item from the vendor and delivering it to the customer's door. There are several ways involved in which the online grocery market works. You can either start an online grocery service by having a tie-up with offline vendors or you can start an online grocery delivery platform if you have your own grocery shop.
The process involved in developing a grocery app:
The process of developing an app for your grocery business involves two methods.
The first one is developing an app from scratch which is expensive and time-consuming. Also, you need a professional team for the best outcome.
The second one is you can buy the ready-made script from the market which is already developed. Through this, the launching time for your app will considerably reduce.
If you are gonna choose the second option then you should choose the perfect ready-made solution with prominent inbuilt features.
Now it's time for you to know those prominent features
Key features that every grocery app should have:
Product categories:
A perfect grocery application should have a well-planned and clear category list for efficient performance.
2. Overall management
The admin should have an elegant and informative dashboard to manage every operation that is performed in the application.
3. Multiple payment options
Enabling multiple payments offers a variety of payment methods like credit, debit, and Cash on delivery.
4. Auto payouts
Admin can automatically access the payments to store owners and delivery partners. If you are both store owner and admin then you can process payouts.
5. Multiple language support
When your app supports multiple languages then your app has a high chance to reach a wider audience across the globe.
6. Live tracking
Live tracking is an important feature that improves the user experience. It enables both users and delivery partners to track their orders.
Ensure your app is scalable:
Make sure that your app is scalable while developing, whether you have six users or six million you should always consider scalability if you expect a large user base and massive data sets. When your app is scalable you can make new adjustments according to your user's feedback. And this automatically allows you to earn more money when your app gets more users and downloads.
The right solution for your Grocery business:
Online grocery delivery businesses are thriving and this is the right time to start your grocery business. Choosing a ready-made grocery script for your business remains a wiser idea that is cost-effective and eliminates major challenges like time consumption. To make your job easier we designed WooberlyGrocery, the perfect ready-made solution for your grocery delivery business.
WooberlyGrocery is a 100% customizable and scalable solution that helps you to build an application with greater reach.
Building a grocery delivery app with a readymade solution is the best decision that you can make for your startup, we assure you.
Compared to Native technology, Flutter helps you create your app faster and with less development cost.
We concentrate on making apps more agile that are budget-friendly!
If you have Whatsapp, Chat with us.
Reader insights
Be the first to share your insights about this piece.
Add your insights