How to Nominate Your Software Development Company for Industry Ranking [DesignRush, The Manifest, Accelerance]
List your business on one of these ranking platforms to start being recognized as a leader in your industry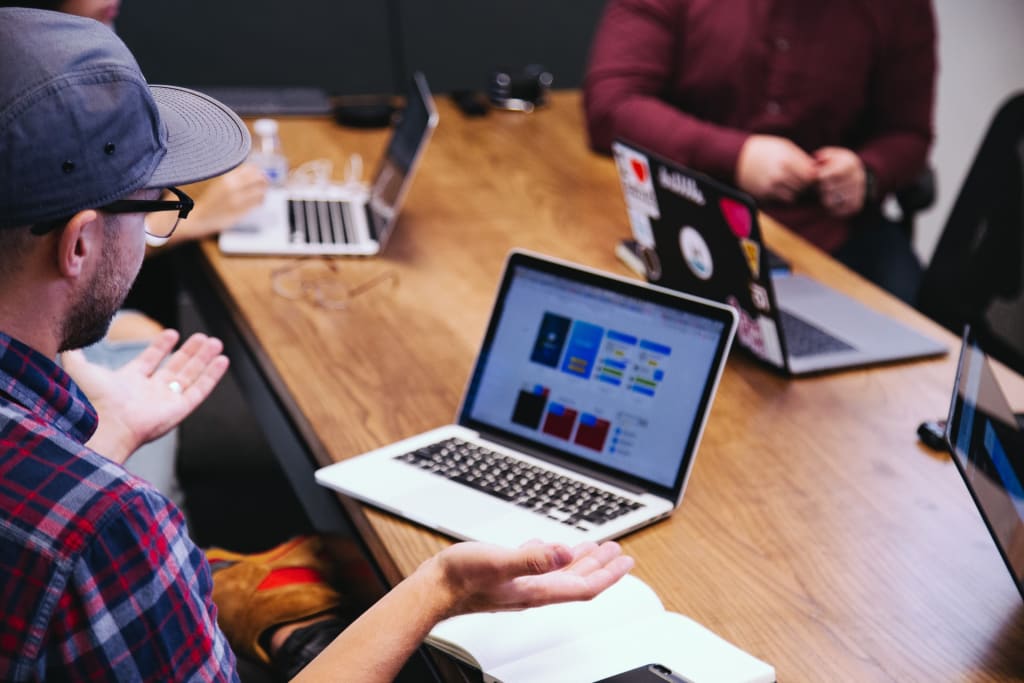 List your company on ranking platforms and start being recognized as one of the top-performing businesses in your industry (Image by Headway on Unsplash)
Placing your company in front of thousands of businesses looking to outsource a team of developers can help you attract valuable clients and grow your business.
That's exactly what ranking platforms like DesignRush, Accelerance and The Manifest can help you with.
To promote and grow your software development company, you can list your business on these platforms and start ranking within your industry.
Here, we'll take you step-by-step through the qualification process and break down the evaluation criteria on each of the most popular platforms to help you get started.
Rank Among the Top-Rated Software Developers on DesignRush
Thousands of top development companies from around the world are already ranking on DesignRush within categories such as software development, custom software solutions, mobile apps, AR/VR development, outsourcing companies and more.
To start a qualification process on DesignRush, you need to:
Create an account by filling out your first and last name, email address and the password
Submit your company for the listing – before publishing your profile, experts from DesignRush will evaluate your submission based on your website, portfolio, online reputation and reviews to decide if your business is up to the standards of this platform
Start building a strong profile – once your profile is published, start gaining authentic, positive reviews from your previous clients to get even greater chance of ranking higher in a highly competitive industry such as software development
To make sure your company qualifies to get listed on the platform, a team of experts will evaluate several factors of your business.
DesignRush takes into consideration:
Portfolios and case studies – your past projects, success rate and overall return on investment
Industry reputation and thought leadership – press mentions, awards, industry recognition and social media presence
Business leaders and team expertise – your executive leadership, access to top talent, collaboration with clients and average team size
Client reviews – including the information about the quality of work, time management, responsiveness, client relationships, pricing structure and willingness to recommend the company
To increase your chances of ranking high among competitors, create a detailed profile and start collecting client reviews as soon as possible.
Build a Unified Profile on Clutch, The Manifest and Visual Objects
Building a profile on Clutch also comes with an opportunity to get listed and ranked on their sister websites, The Manifest and Visual Objects.
There are four steps to get listed on Clutch:
Sign in with your LinkedIn profile (a LinkedIn profile is required, it's used for verifying your credentials and creating your Clutch account)
Choose between a free profile and the Basic, Premium or Sponsored plans
Complete the profile with company description, portfolio examples, services you offer, industries you serve, project expectations and contact details
Submit client references (experts from Clutch will schedule a short interview with your clients, transcribe the review, edit and publish it on your profile)
If your clients prefer to submit a review online, you can share your unique review link with them. After they leave a review, Clutch team members will validate it, write a summary and publish it.
Once you get listed on Clutch and start getting verified client reviews, you can ask their team to also list your company on The Manifest and Visual Objects.
Having a unified profile on three popular platforms can help you build a reputation within your industry and start being recognized as one of the top-performing software development companies.
Become a Certified Software Development Partner at Accelerance
There are already more than 8,000 software development companies from over 40 countries in the Accelerance Global Network.
Keep in mind that Accelerance is exclusively looking for mature, experienced engineering teams that offer offshore and nearshore outsourcing services.
To nominate your company and get listed as a Certified Partner, start your application process by filling out the form on the website, which includes:
Your name, job title, company email, company name and website
Your LinkedIn profile and company LinkedIn page
Your development center location (HQ and additional locations)
Your development team size and the total number of employees
The location of your sales center
The number of clients in North America or Australia in the previous two years
A minimum of two previous clients to verify your expertise
Once you send the application, their Partner Team will get in touch within two days to continue the qualification process.
As a potential Accelerance Partner, your business will be evaluated by:
Business maturity and proven technical expertise
English fluency and established presence in the US
The number of software engineers in your team
Competitive price-to-value ratio
Proven outsourcing methodologies
Note that Accelerance typically partners with outsourcing companies from South America, Eastern and Central Europe, South and South-East Asia.
To wrap it up
Before you nominate your company and start an application process, it's best to prepare all the necessary information and materials up front.
Some of the materials you're going to need include:
High-quality logo images in several dimensions
Your company description – try telling your story in an authentic and engaging manner
The scope of your services – be as specific and detailed as possible
Information about the average hourly rate and the minimal project size
Accurate and up-to-date contact details
Case studies from your portfolio
Reviews from previous clients – you can also ask clients to leave a review directly on the platform, once your profile is published
Whether you choose to rank only on one platform or you create a profile on all of them, one thing is certain – these platforms could significantly improve your brand awareness, increase your visibility and help you attract qualified leads for your software development company.
Reader insights
Be the first to share your insights about this piece.
Add your insights