How to Manage Your Side Hustle with a Full Time Job
Useful mindset and project management tools to get the job(s) done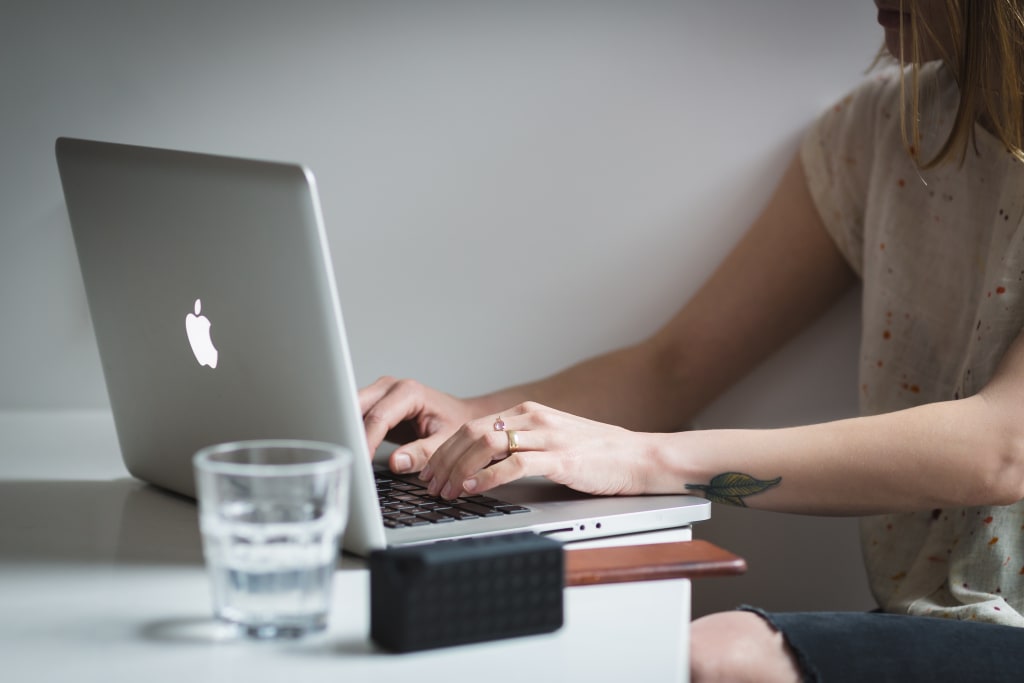 Out here in Los Angeles, it's strange if you don't have a side hustle. Most people are musicians, actors, etc. and gig after work or spend their PTO on auditions and shooting movies and tv shows.
Even if you're not in the entertainment industry, you most likely have a side hustle because it's so damn expensive to live here.
Or maybe you're just eager to leave the corporate 9-5 grind to create the lifestyle (and income) of your dreams, so you're hustling to build up that business.
I'm right there with you, working 9-5 and spending nearly all my off hours building my business, writing, and creating.
But a side hustle takes time, commitment, and a lot of energy that some of us may not have after our day job ends. So how can you keep up with it to build the life you want?
Here are a few tips to manage your side hustle while working the corporate grind.
Set SMART Goals
It's one thing to set goals, but it's another to set SMART goals (specific, measurable, achievable, realistic, and time bound.
Setting a goal of "I'm going to make $10,000 in my business this year" is super vague. How are you going to get there? What results do you want to see? Is this achievable? Is this realistic given everything else you need to do in your business or life? Is December 31 your end goal, or is there another specific time you'd like to achieve it by?
"I will add $10,000 in revenue by selling my eCourse by the end of the first quarter. To sell my eCourse, I will use digital advertising, word of mouth, email marketing, and social media engagement."
Sounds much better, right?
When you set SMART goals, you're able to clearly see what action steps you need to take to achieve them and by when. You'll make better decisions, streamline your processes, and set the next steps into action. You'll set yourself up for success instead of failure.
Watch Your Expectations
First, be careful you don't accept more work than you can handle, especially if you take on clients.
Right now, I'm just in content creation mode as I build out blog, podcast, and eCourse content. I have one potential client in the pipeline for virtual assistance, but I control my work.
As my business grows and I start taking on more clients, I'm really going to pay attention to the kind and amount of work I'm accepting so I don't 1. Burnout 2. Perform poorly or 3. Leave work unfinished.
Check in to see how many hours a week you have outside of your full time job, calculate how much time you need to work on your own business, how much time you need for other activities such as workouts, meal prep, or family time, and then figure out how much time you have left for client work.
You also need to make sure you're not powering through to odd hours of the night. Don't do "just one more task" because that one task might turn into two, which will turn into three, which will turn into just one more.
Burn out is real, so make sure you clients are aware of just how much time you have during the week, and don't go over.
Manage Your Time
This is HUGE when it comes to working a side hustle and a full time job. It's easy to come home from your 9-5 and power through more work with no end in sight, but when will you take care of yourself, your dog, your cat, your kids, your significant other?
Planners and calendar blocking are your friend when it comes to managing a side hustle.
I sit down with my Productivity Planner each Sunday and map out the tasks I need to complete each week. I then open my digital calendar and review what time I have, making sure I input time for travel, sleep, meals, workouts, etc. I then block out client or business time around those non-negotiables, labeling the blocks "Create content" or "Reach out to clients," etc.
Then, each day I go back to the Productivity Planner to input the tasks I need to get done that day, and complete them using the Pomodoro Method (25 minutes of work followed by 5 minutes of rest).
I also don't multitask anymore, because I'll never get content written, podcasts produced, or social media scheduled if I'm doing 10 tasks at once. Each task gets completed in full before I move on to the next.
When you find a time management method that works for you, make sure you stick to it.
Use Project Management Tools
I live by Asana. Seriously, even my personal life is in Asana.
The first thing I do when a new project falls into my lap is to mark the due date and then plan out each step that needs to be completed and work backwards to today.
This way, I can see what exactly I need to do and by when, figure out how much time I need to allot for each step, and I can mark each step done along the way.
I have workflows and checklists in Asana for nearly everything I do. It keeps me organized, on track, and even notifies me when a task is upcoming or due today.
There are other platforms out there that do the same thing, just with different views and workflows, or you can even create your own project management platform with a spreadsheet and planner.
. . . . . . . . . . . . . . . . . . . . . . . . . . . . . . . . . . . . . . . . . . . . . . . . . . . . . . . . . . . . . . . . .
Feeling a bit better about your side hustle now? It is possible to manage your full time job while growing a side hustle. You just need to make sure you have steps in place to complete the work and take care of yourself in the process.
how to
About the author
Podcast Manager. Entrepreneur. Writer. Digital Nomad.
Life and travel are the inspiration for my work and all that I do.
Podcast management and podcast launch consultation services:
Reader insights
Be the first to share your insights about this piece.
Add your insights