How to Make a Living Out of Your Weightlifting Hobby
You can turn your weightlifting hobby into a profitable business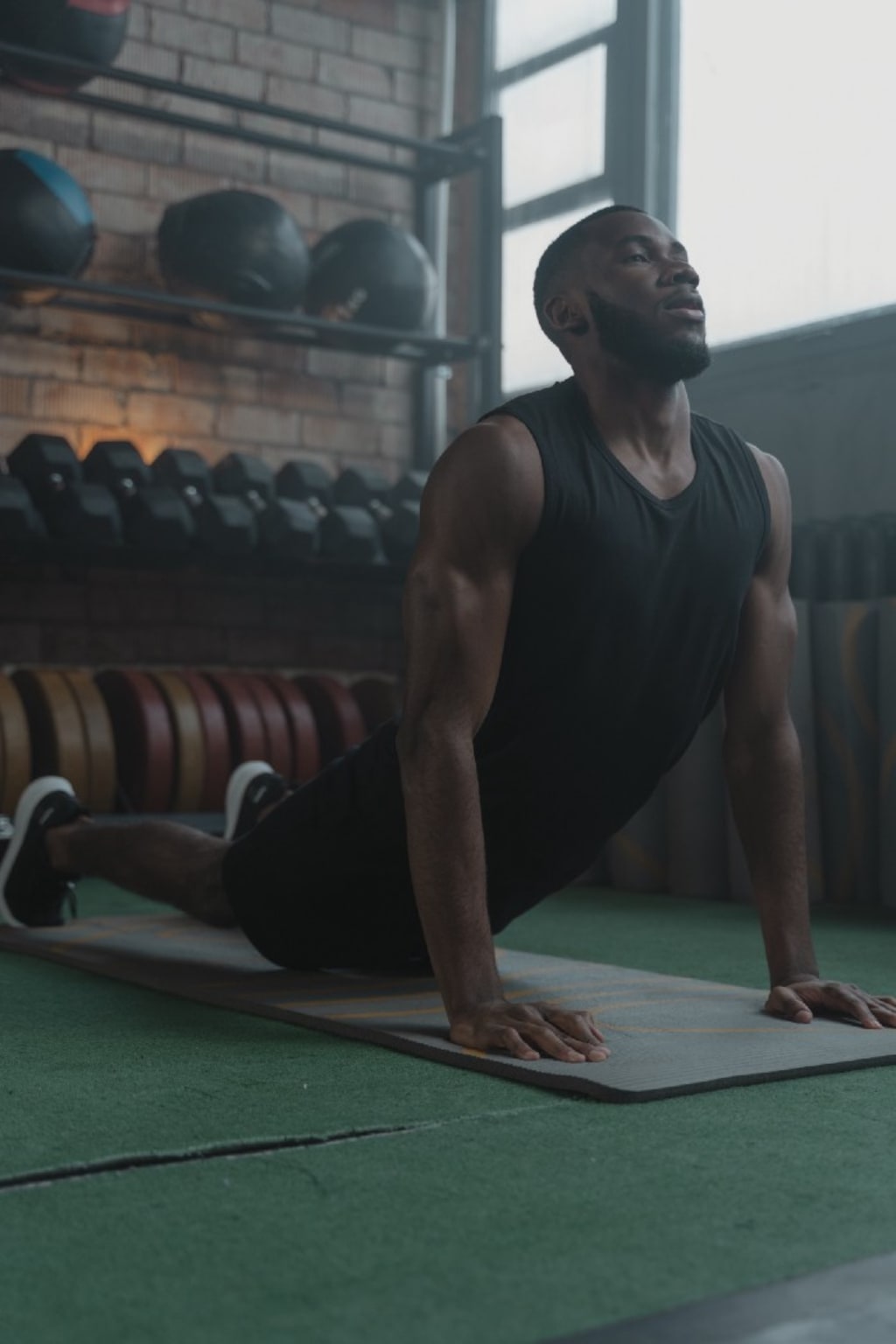 Photo by Tima Miroshnichenko from Pexels
Bodybuilding, powerlifting, Olympic weightlifting, and general health and fitness objectives are some of the several types of weightlifting. While each has its own concept and execution, weightlifters all have one thing in common: they enjoy working out and spending time in the gym.
Successful weightlifting often, if not always, includes getting adequate sleep, eating a nutritious diet, and using a variety of vitamins and supplements to stay healthy and enhance the benefits of their weightlifting.
Does this ring a bell?
So tell me, does it make sense to put in all that effort to cultivate a healthy mind, body, and lifestyle just to spend 40 hours a week doing something you despise? Or even in a job that pays well but causes you to stress on a daily or weekly basis? We all know that stress is unhealthy for the body and mind, so why put yourself through it for the sake of making someone else richer? Doesn't that seem counter-productive to your healthy weightlifting lifestyle?
What if there was a better option?
There is, thankfully! If you've been effectively weightlifting for a time, you've probably noticed positive changes in your strength, energy, body shape, and overall attitude. And those around you, both in and out of the gym, have most likely seen and commented. Aren't others starting to wonder how you dropped weight, tightened up your midsection, gained muscle, or found the time and energy to maintain your fit lifestyle? And therein lays the solution to the work/life balance dilemma…
Millions of people go to the gym on a regular basis but don't achieve the same results as you. They may lack knowledge of correct weightlifting techniques, may not know which workouts are ideal for achieving their objectives, or may not have even set precise objectives, leaving them unable to determine what works and what is a waste of time.
And for every one of them, there are 5 to 10 people outside the gym who want to live a healthy lifestyle, reduce weight, gain strength, or simply improve their body before going to the beach in their newest bikini or swim trunks. Many of them are afraid of coming to the gym and prefer to exercise at home, but they don't know where to begin. Others aren't intimidated, but they aren't really motivated either — at least not yet.
Isn't it obvious how YOUR weightlifting, food, and lifestyle knowledge and expertise may benefit them? Fortunately, you can start your personal training business part-time, investing as much or as little time each week as you have available, and working on it at any time of day or night. And, unlike many other home-based businesses, you have a lot of influence over how quickly your company expands.
Begin by conducting some preliminary study online to determine which certification best suits the weightlifting style you wish to coach. You could begin by obtaining certification as a Certified Personal Trainer (CPT), Certified Fitness Instructor (CFI), or even a nutrition coach.
You may want to acquire all three, as well as additional, more specialized certificates, in the future, but for now, choose the one that is most directly related to the style of weightlifting you enjoy. If you enjoy the subject, you'll be more likely to stay motivated and complete the certification, and you'll also be learning new material to improve your personal weightlifting performance.
Set up and start posting to your own health and fitness social media sites while you're working toward your first certification. Set up profiles on Facebook, Instagram, and Twitter at the very least, as these will be your storefront windows' to the weightlifters and want tobes. It's even better if you're currently a member or know of additional social media sites you'd like to use.
From here, make sure you're following any local laws and bylaws governing home-based businesses, and ask your insurance professional if you need liability insurance when providing exercise instruction, especially given the potential hazards for people new to weightlifting, whether they're training at the gym or at home.
While having your weightlifting credentials isn't required to begin training individuals, it does add to your credibility, at least until you have some success stories from your first weightlifting customers. However, you may still accomplish a lot to start your business while studying for those qualifications.
Will you create a personal workout space in your garage, basement, or spare room? Or do you want to coach individuals electronically, providing them with the required assistance via video chats and pre-planned training routines that are suited to their specific goals? In any case, spread the word that you're seeking a few weightlifting buddies or acquaintances who want to get started or improve their results and that you're willing to train them for free or at a reduced rate so that you can use them as instances of your training skill.
Then you're on your way to starting your own home-based business and turning your weightlifting hobby into a career. In the weightlifting and fitness industry, as you get more certifications, clients, and a larger social media following, you'll discover that your expertise, results, reputation, and revenue all rise in tandem with the time and effort you put into your new home-based business.
At some point, you'll be able to select whether to continue doing weightlifting coaching part-time or full-time, and whether to do it as a home-based business, open your own personal training gym, or partner with a local gym to take your business there. In any case, you'll have the thrill and satisfaction of knowing that you transformed your hobby of weightlifting into a profession, allowing you to work on your own terms and on your own schedule in a home-based business in an area you already love — weightlifting!
Disclaimer: This article is originally being published by me here on this platform.
business
About the author
I am a blogger and digital marketing expert. I love animals, reading, writing, and a big fan of soccer.
I also write for MEDIUM
Reader insights
Be the first to share your insights about this piece.
Add your insights