How to Identify the Right Custom Software Development Company for You
Microsoft CEO Satya Nadella once said, "All companies are software companies." It may sound hard to believe at first, but all organizations use software to raise their productivity, quality, and efficiency, as well as to manage their business operations optimally.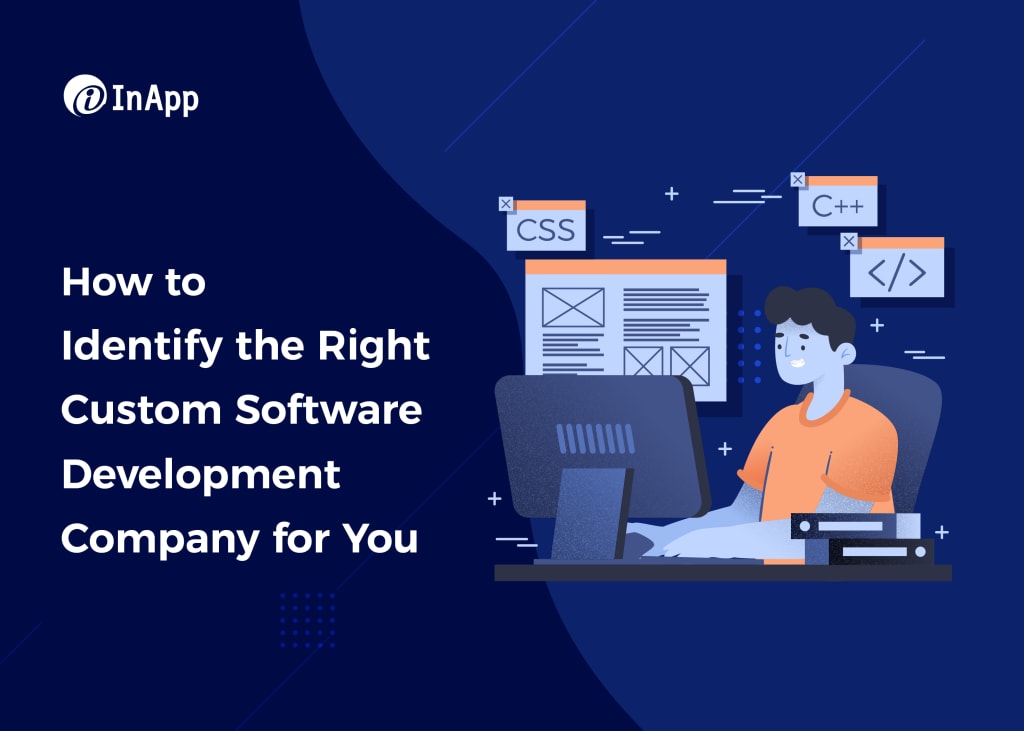 Microsoft CEO Satya Nadella once said, "All companies are software companies." It may sound hard to believe at first, but all organizations use software to raise their productivity, quality, and efficiency, as well as to manage their business operations optimally. In our technology-dominated world, the more successful an organization is, often the better it is at leveraging and integrating advancements in software.
If you're looking for software to optimize your business processes, you can choose from off-the-shelf or custom software. However, as discussed here, custom software development scores higher than off-the-shelf software in lifetime costs, customization, overall utility, ownership, and flexibility. A good custom software developer often can deliver your project at a fraction of the cost of developing software in-house.
If you decide custom software is the right solution, you need to find the right software development company to deliver the best product for your current and future requirements.
How Do I Find the Right Custom Software Development Company?
Before scouting the market for outsourcing partners, you need to understand the custom software development process. Ask yourself the following questions:
How much is my budget?
When do I want the project to be completed?
What technical skills and technology are required for success?
What communication skills will meet the needs of my project?
How do I want all parties to collaborate on the project?
How will the project meet my company's goals or help my customers?
What about future maintenance and updates?
Once you've determined the answers to these questions, here's how to start your search.
Characteristics of a Good Custom Software Development Solutions Company
The selection of the right outsourcing partner is very important. Use this checklist to get started.

Create a List of Developers
First, make a tentative list of companies with solid backgrounds and proven track records. Collect information about their experience and specializations. Then, determine which companies can meet your requirements. Find out their approach to meeting business goals and deadlines. Gauge how passionate they are about technology.
Look specifically at their communication skills, business skills, and capability to handle complex projects. Make sure your future partner has all these qualities.
Deliver a Brief and Ask for Quotes
You know what you want. After clearly defined your needs, brief prospective partners. Then, ask for a quote with a detailed breakdown of costs. If you're given a quote with all the details you sought, you're on the right track.
Ask for Referrals
Once you've identified potential outsourcing partners, ask for a referral or two related to the kind of project you're planning. A referral is a good way to learn about the company's ability to deliver. That way you can get more accurate information on the company's experience and, thus, its capability to collaborate successfully.
When talking to referrals, ask questions like…
Was the project delivered on time?
How were any problems on the project solved?
How many changes were made and why?
Was the final product the same as originally envisioned?
Did the project remain on budget?
Beware of Companies that Quote Very Low Costs
We all know you get what you paid for, most of the time. If custom software is important for your success in business, choose a partner with the skills and expertise, as well as reasonable market rates, not just the final cost.
Look at the Future Partner's Market Credibility
Credibility is important. Look for a company's reviews on internet platforms such as the clutch.co. It'll give you insight into the company's ability to design complex software and deliver it on time.
Review Portfolios
Exploring the prospective company's past and current projects will give you a fairly good idea about the kind and size of the projects the company can execute. Based on the size of your project and the complexity involved, you can choose the right partner accordingly.
Know Their Technologies
Have discussions with prospective partners about the technologies that they use now, have used in previous projects, and recommend for your project.
Know Their Team
Learn about the potential partner's team, their communication skills, methodologies, and software used for managing the projects. Try to understand how they work in teams, as well as what tools they use for planning and communicating among themselves and with outside partners. For example, many custom software companies use Agile Project Management Methodology, where the client is also part of the team.
Discuss Data Protection and Security
Security and protection of your data are a top priority. Look at your prospective partner's track record on security issues, and ask how they protect your data. Also, evaluate their experience and expertise in vulnerability testing and encryption algorithms.
A product tailored to your own specific requirements will immensely benefit your operations and clients. With these suggestions, you can find the best custom software development company for your project.
Have any questions? Contact us.
About the Creator
We are a custom software development company focused on providing world-class business solutions and delivering exceptional value to customers.
Customers: Startups - Fortune 500
Reader insights
Be the first to share your insights about this piece.
Add your insights