How To Get Accepted by Google AdSense
Google AdSense Approval Requirements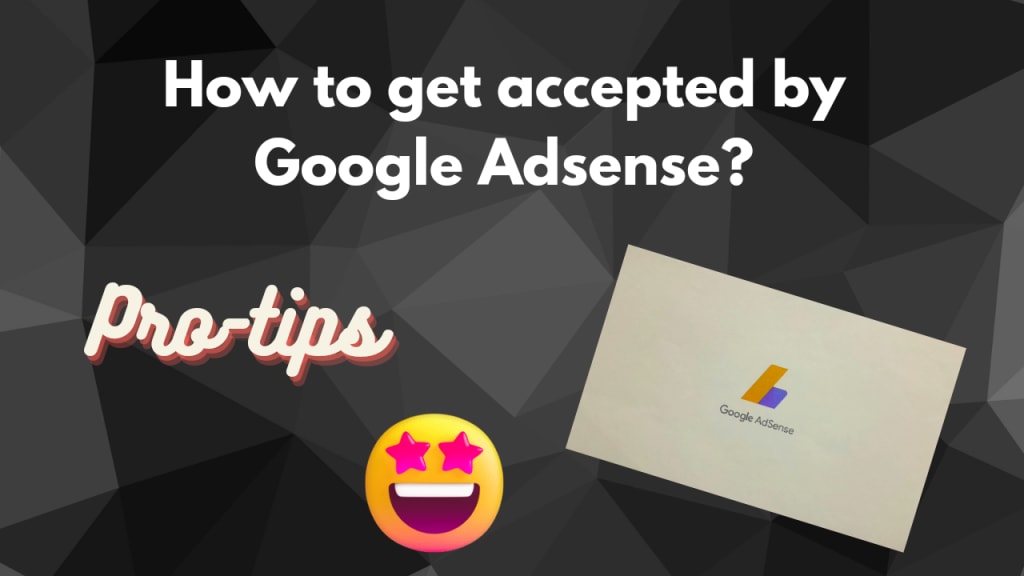 Whenever a new website user applies for Google AdSense, then most of them have to face rejection. What could be the reason? Even though some people follow every policy of Google very well, they still get rejected by Google AdSense.
Right, I am sharing with you some reasons why AdSense rejects your website again and again. So what are those points, how can they be avoided, and how can you get Google AdSense approval by implementing them on your site?
How To Get Accepted by Google AdSense
Website Layout
Google always tries to ensure that its user experience (UI) is strong. Google wants that whenever a visitor comes to read the content on your website, he should not have to face any problems.
If the UI and design of your website are not good and users are having trouble reading your content, or if the design of your content is not good, in such a case your website will be rejected by Google Adsense, and even if it is approved, it is of no use because your user experience is useless.
Yes, no user would like to visit your website.
If you are a WordPress user, I suggest you use the GeneratePress theme.
GeneratePress is a very simple or "clean" theme, and its default version is more than enough so that you can avoid Google Adsense rejection.
Not only that, but their core is so powerful and simple that Google's bots crawl very quickly, and your website will also get a lot of help in indexing.
Content
You never have to publish copyrighted content or AI-generated content on your website; in this way, you will always get rejection from Google. You have to work for a long time, and first of all, learn how to write quality content because Google never disapproves quality content.
You can easily learn to create quality content from YouTube or Google, anywhere.
About Us Page
Some pages that should be on your site have a page in them about us—who are you?—and Google wants that whenever someone comes to your website or blog, so that user should know who you are.
You have to make the "about us" page well and write content about yourself in it—who are you? And why are you running this website? What was your overall motive? It will reduce the disapproval changes on your website.
Privacy Policy & Terms and Conditions
These are two such pages in which you tell what happens with the information of the users who are coming to our website, what types of user data are saved, and at the end, what you do with that particular data.
In WordPress, users already get the Privacy Policy page generated, but on other blogging platforms, you will have to create them manually, or you can also use online tools.
Contact Us
Contact Us is a page where the user interacts with the website owner. If you have shared any information, and a user is facing problems or he wants to contact you, he can tell you his problem through the Contact Us page. It is important to have these pages on your site because the trust of Google and users increases.
Organic Traffic
I want to share my personal experience with you. On November 17, 2021, I started my own website on a fresh domain. I continuously worked on my blog for 3–4 months, keeping in mind all Google policies, after which I started receiving 100 visitors on my blog, and there are almost 60 plus posts present on my blog. I applied for Google AdSense, I got a rejection, but after 1 month I applied again, and within 24 hours my AdSense was approved .
I applied again on a website that was brand new, but there was no traffic on it. The post count was around 30 or more, but I did not get AdSense approval. I had been rejected three times before.
Then I grew that website a little, and when organic traffic started coming from Google, I applied again, and within 24 hours I got AdSense approval.
You understand this, build your website, do not fall behind Google AdSense, focus on the growth of your website, and do not apply for AdSense for at least 3 months, Until then, publish articles by doing keyword research and working on low competition keywords.
Keywords Everywhere is a platform where you will get all the topics according to your niche to write about, and don't worry about the traffic; it will come automatically when you start working.
Conclusion
If you follow these points with honesty, then I guarantee that, 100 percent, you will not have to be a victim of any rejection.
I have tried this myself, and I have gotten good results too. I hope you have understood what I have said. If you really understood, then support me a little. Your support means a lot to me.
See you soon.
Have a nice day.
Reader insights
Be the first to share your insights about this piece.
Add your insights