How to Find the Best Web Design Company in the United Arab Emirates (UAE)
Find the Best Web Design Company in the United Arab Emirates (UAE)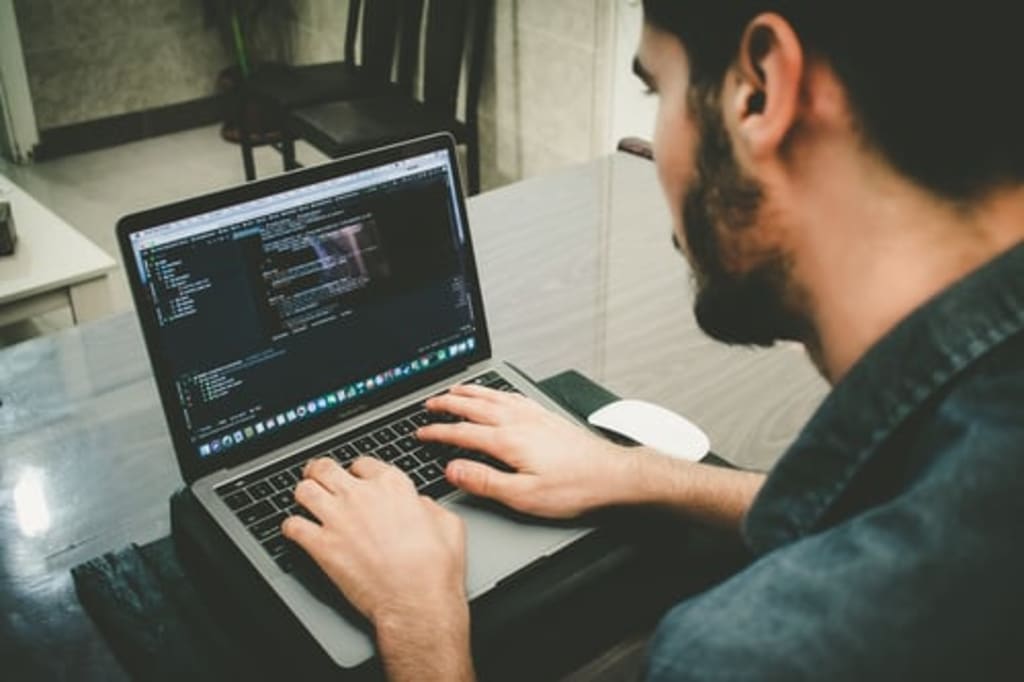 You have decided that your business needs a website to promote, inspire, and attract others, but are unsure where to start. Finding someone you trust to create your ideal business website requires a vision, research, and dedication. The process is not easy but can be simplified by taking the right steps and asking the right questions. By dedicating your time and energy towards this hunt, you will be able to find the best web design company in Dubai for your business.
In order to run a website that adds value to your business marketing and sales, seek out professional web design services to make this creation for you. Begin by identifying which web design companies in Dubai fit within your budget and desired turnaround timeand take this narrowed down list to the online reviews (Khan, 2017). You can look to their company website to find information on clients' past experiences, keeping in mind that lower-quality companies may try to manipulate their on-site reviews to appear more positive (GMI, 2018). To avoid this, try turning to platforms such as Google, Yelp, and Facebook to find honest, thorough reviews of the company.
Another important resource to utilize is the company's work portfolio. This will tell you whether or not their designs align with what you are looking for. Think seriously about how you want your website to represent your business and assess whether that company can meet those expectations. Furthermore, a solid portfolio will tell you that their website designs are well-crafted by industry knowledge, skill, and experience (GMI, 2018). In addition, you can test out their navigation. Do they create websites that are easy to navigate and user friendly? Moreover, you can use portfolios to judge whether their designs are trendy and modern. This will be a good indication of how well the website will pull in people's interest and engagement.
An additional way to find the best web design company in Dubai is to look at the company's clientele. Assess whether it seems both trustworthy and telling of their experience. Also, pay attention to where their clients are from; international clientele are often a promising sign that they have reached many corners of the world with quality work, and have great communication and problem-solving capabilities (GMI, 2018). This is a good opportunity to ask a company for professional references and speak with previous clients directly about their level of satisfaction working with the company and quality of service received.
When choosing the best web design company for your business, keep your budget at the forefront of your mind. Prices of web design services differ from company to company, so narrow down those that fit within your price range. Be sure to research the price of services in your specific area, so when located in the UAE, look at the prices of the web design companies in Dubai. While it is important to only spend what you can financially afford, keep in mind that a solid business website is often a great source of revenue, and should be invested in.
In addition to price, investigate the web design solutions that each company offers. With the growing sector of web design and development, there is a wide range of design platforms that may be used. Is the company utilizing a Content Management System (CMS) or sticking to more conventional web design? When inquiring about the design solutions offered by the company, ask whether they provide services in all major development and design platforms (GMI, 2018). A broad range is often indicative of experienced developers that are skilled in many domains.
Not only do you need to identify your desired aesthetic look, but it is also crucial to emphasize the quality of the content your website will display. Again, think about your target audience. When looking for the best web design company in Dubai, ensure that the agency's developers are skilled Arabic content writers (GMI, 2018). Identify whether your website will need to cater to more than one language. Ask companies about their skill level in writing content for the language you are seeking. A website full of spelling and grammatical errors may turn away potential customers from using your business. Seek out professional and clean content creation services.
A powerful website for a business draws in customers, markets efficiently, and sells product effectively. This is done by creating a search engine optimized website, in which a potential customer's google search of products or services your business offers will lead them to your website (GMI, 2018). It is difficult to grow your customer base when your website is buried deep in internet results. To ensure your business receives the attention it deserves, ask about the web design company's use of search engine optimization (SEO) in their design. If a company shows evidence of following specific SEO guidelines regarding website design, content, and structure, your business's website is in good hands (GMI, 2018). In your search for the best web design company in Dubai, inquire about the company's research of SEO for that particular area and in your specific industry.
How a company interacts with you throughout the development and design process is just as important as the design service they provide. Test out their client support; this should be an impressive feature when asking a company questions before you even hire them (Khan, 2017). A design agency that wants to work for you, and more importantly leave you completely satisfied with their services, will make a great effort to build a strong rapport with you. Building and maintaining a trusting professional relationship between both parties is essential to a successful partnership.
Finding the perfect designer for your website can be a stressful and overwhelming endeavor. The success of your business relies on the quality of your online presence; this is becoming more important in our increasingly technological world. Break the process down into these critical components to help navigate the process. Narrow down your list of companies you are considering hiring for your web design project by client reviews, project portfolios, clientele, price, design solutions, content creation, use of SEO, and quality of communication and professionalism. By doing so, you are bound to find the best web design company in Dubai for your business.