How Social Business Is Revolutionizing Philanthropy
And what role your company can play in finding human solutions to human problems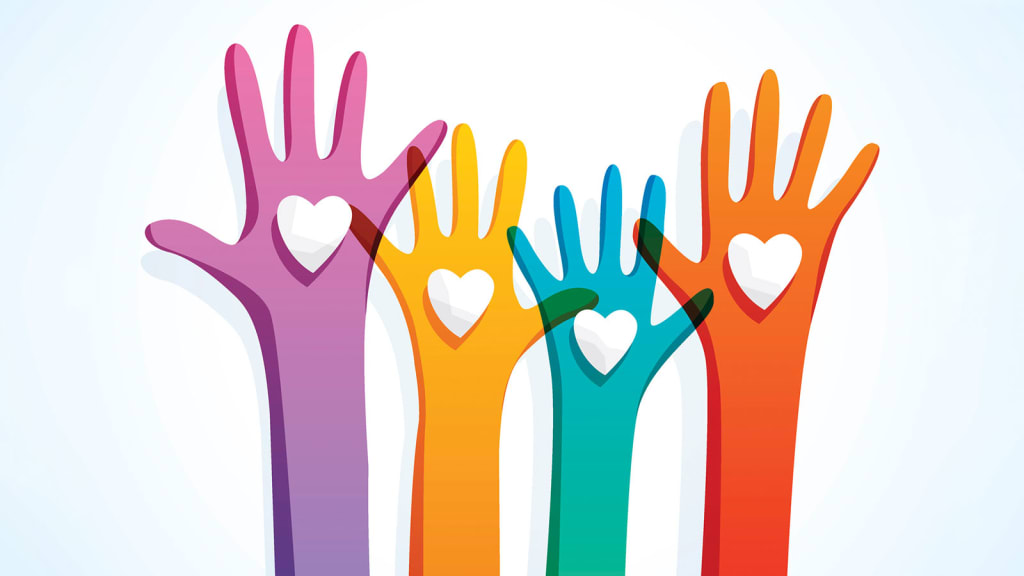 When I visited Tunisia in 2019, it was a different world than the Tunisia of 10 years ago. Although I could still visit the Medina, wander the streets, and feel the unforgiving sun beat down on me, I was met with constant reminders of Tunisia's revolutionary past. Yet, I still saw a bright future. Given the country's situation only a decade earlier, the fact that I was attending RightsCon 2019 in Tunis as a youth leader seemed incredible.
RightsCon is a conference on human rights in the digital age. This post-revolution Tunisia was hosting the 2019 edition of the event; not something we would have seen before the Arab Spring. This proved that Tunisians are ready for a change; the country is home to many entrepreneurs and activists who have founded a wide range of businesses, big and small. With over 3000 attendees from over 130 countries, RightsCon 2019 offered the perfect opportunity for these community leaders to demonstrate their social entrepreneurship abilities and secure the funding they needed to advance the Tunisian economy.
TRADITIONAL PHILANTHROPY IS DYING
Some reports show that up to 54% of money that is donated to non-profits ends up not being invested into the targeted communities. A large portion of the funds get spent on administrative offices, employees and other corporate expenses, often in North America and Europe. This means that less funds get to the communities that need it most and delay solving the problems that need fixing. Social business offers an alternative to this.
WHAT IS SOCIAL BUSINESS?
The philosophy behind social business comes from Nobel Peace Prize laureate Muhammed Yunus. He's the Bangladeshi pioneer behind microcredit and microfinance. The bank he started helped give loans to entrepreneurs who were too poor to get traditional loans.
To be considered a social business, an entrepreneur only needs to meet two criteria. Firstly, the business must have been created to address a specific social issue. Secondly, the business must be financially self-sustaining and all profits must be reinvested into the company. It is not a charity, but rather a fully functional organization.
Whether it be fighting for access to clean water or better eduction, many of the startups in Tunisia have their sights set on helping their community. These are social businesses; they are creating long-term, community-based solutions. All that is missing is the capital; this is where your corporation can help.
DEMONSTRATING CORPORATE SOCIAL RESPONSIBILITY (CSR)
Local activists and entrepreneurs were not the only attendees at RightsCon 2019. Guests ranged from Silicon Valley tech giants to foreign governments to grassroots activists, all gathered together to discuss issues related to global human rights. At the forefront of the event were discussions on how corporate responsibility can translate into social business and how innovation and entrepreneurship can positively influence society in the digital age. Many important questions were posed – how can large-scale corporations dedicate themselves to finding solutions to human problems?
In theory, corporations could just donate a portion of their profits to impoverished regions. However, this doesn't solve this issue in the long-term. The key difference between donation and social business is that while donation helps meet people's immediate needs, ultimately maintaining the status quo, social business invests in the future by creating profits that are sustainable for the long-term. Corporations can engage in this type of sustainable development by working with local industry partners to provide risk capital that is essential to these industries' growth. This partnership gives small businesses the opportunity to take on issues such as education, clean water, and clean energy in ways that would otherwise be impossible.
ENCOURAGING ENTREPRENEURS
By investing in local entrepreneurs, you know that a larger portion of your company's money is being used where it's needed. This new and improved philanthropy empowers entrepreneurs and boosts the local economy. The funds given to social businesses contribute to innovation and create a long-term solution for sustainable community-building.
Tunisia has proved that the first step towards successful social business is choosing the entrepreneurs who profit from it. Tunisian entrepreneurs are dedicated to finding human solutions to human problems. The only thing stopping them is appropriate funding, which social business can provide them. When Tunisians attended RightsCon 2019, they were able to turn their social entrepreneurship abilities into partnerships that gave them the capital necessary to lift themselves and their communities from a cycle of poverty that has challenged Tunisia since before its revolution.