How Much Can You Make Online as a Freelance Writer?
Making Money from Home While Writing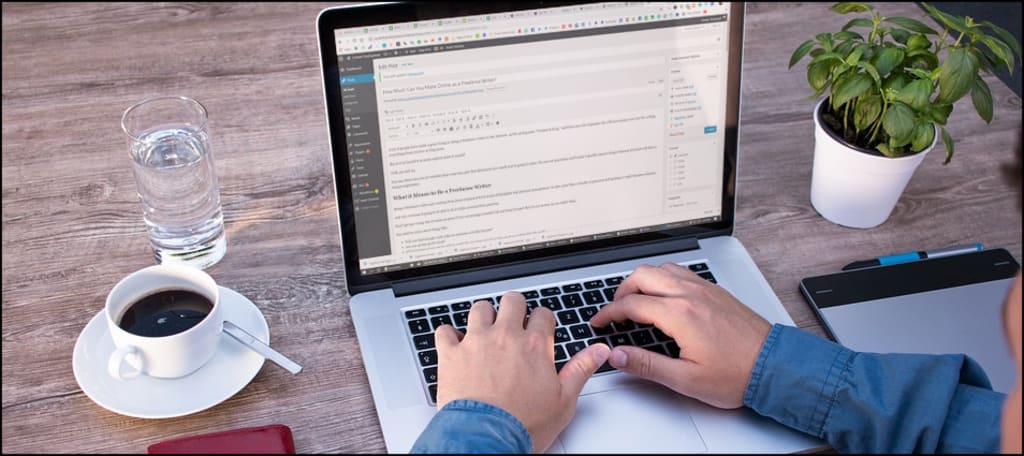 A lot of people have made a great living by being a freelance writer on the Internet. As the saying goes, "Content is King," and there are a lot of people who will toss money your way for writing everything from reviews to blog posts.
But is it as lucrative as some experts make it sound?
Well, yes and no.
You see, there are a lot of variables that come into play that determine how much you're going to make. No one can guarantee you'll make a specific amount, simply because everyone will have a unique experience.
What it Means to Be a Freelance Writer
Being a freelance writer and working from home requires a lot in terms of discipline and personal management. It takes more than a handle of grammar and spelling to really become a success.
And not everyone is going to be able to do it while wearing their pajamas.
Don't get me wrong, the rewards are great if you can manage yourself well and keep focused. But it's not as easy as you might think.
You need to worry about things like:
Will you find enough work today to maintain a livable income?
Are you saving up for taxes?
What happens if you get too sick to work? Do you have enough money saved up to keep the bills paid?
Do you have a retirement plan or strategy down the road?
Are you motivated enough to keep writing every day to make a living?
In many cases, freelancer writers are paid for production. This means you're paid when a piece of content is completed. If you're not writing, you're not making money.
Of course, this also depends on the contract from your private clients.
What Can You Make as a Freelance Writer?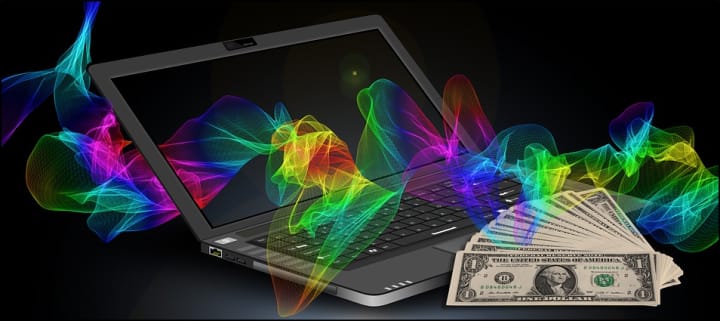 According to PayScale.com, the average salary for freelance writers is just over $40,000 per year. When you consider how the average varies between $20k and $100k, the majority of writers will make less than $40k.
However, the important thing to keep in mind here is that this is based on averages. Which means you can make far more or much less than the average.
Personally, I make about the average. But I also spend half of my day working on personal projects that don't have a payout. For instance, my blogs and YouTube channels really don't bring in much money.
But I find them extremely gratifying and fun to maintain.
If I was to focus on nothing but freelance writing throughout the day, I could easily make closer to $100,000 per year. For me, though, life is more than just making as much money as possible.
7 Things that Contribute to Making Money Online as a Writer
As I said above, being a freelancer is more than just having a command of grammar and spelling. In fact, a lot of things that will dictate success center around you.
How you're able to portray yourself and manage time are perhaps the most important factors.
So, what are some things that play into how much you make as a freelance writer?
1. Your Motivation
Because you're essentially your own boss, it takes a lot of motivation to keep you writing day in and day out. No one is standing over your shoulder making sure you're doing your work.
And this goes beyond making sure you're typing as much content in a day as possible.
You also need to put in the effort to market yourself online, attract clients and interact with potential customers.
I've seen a lot of people try to become freelance writers only to find that it's either too difficult or that they didn't have the motivation to continue writing every day.
2. The Ability to Diversify
Being able to diversify yourself as a freelance writer is a great help to achieve success. This means having more than one client, having a backup strategy for when the workload is low, or having some form of residual income.
For instance, let's say you have a single high-paying client that is no longer in need of your services. Do you have a strategy for maintaining your income?
And don't be afraid to try writing in other industries. I started with computers and networking, which was my background, but I found I had a knack for marketing and business.
My point is to have as many avenues of income as you can muster. Because you never know when one of those paths will get taken away from you.
3. A Dedication to Professionalism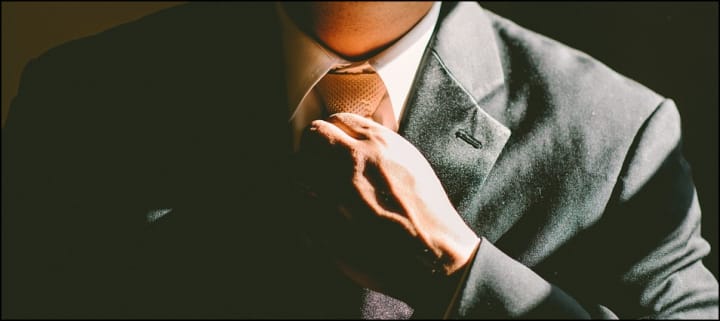 It's vital that you demonstrate a high level of professionalism as a freelance writer. The market is saturated with people just like yourself, and you need to make sure you stand out in a crowd.
Take pride in your work and offer the best services possible to your clients. Even if you use content mills and the pieces you write are anonymous, being professional will help you get more gigs.
To help myself feel more professional, I'll go so far as to dress in business-casual attire while wearing cologne... even if I'm home alone. I find that I am more productive if I feel the part, and being presentable helps me with this.
I'm not saying you need to dress up in a suit or dress. But how you feel about yourself will determine your frame of mind for freelancing. And presenting myself as though I am "going to work" helps put me in a professional mindset.
4. Your Ability to Address Clients
One thing I hear a lot from business owners and other writers is how some freelancers just don't seem to care. One content mill had a webinar where they stated they lost clients because writers didn't respond to customer requests or turned in work late.
Essentially, being a freelance writer is a business service. And any business does exceptionally well if it offers a superior customer experience.
Being respectful, communicative, and turning work in on time are paramount to success.
Speaking as a team lead, I would let a writer go if he or she didn't have any of these qualities. Because I know I can find another writer quite easily.
5. Your Capacity for Research
Your ability to research topics will contribute to how long it takes to write a quality piece of content. Even if it's a topic you know inside and out, it's always good to offer the most current facts.
Clients love it when you make them look good. In fact, offering a lot of details regarding a topic is why a lot of clients come back to me for more work. The end result is making more money.
But, it takes more than just being able to handle Google search. You also need to verify the facts you're collecting. This means finding valid sources and quickly being able to corroborate information with other sources.
Especially since there is so much fake information out there today.
6. You vs The Competition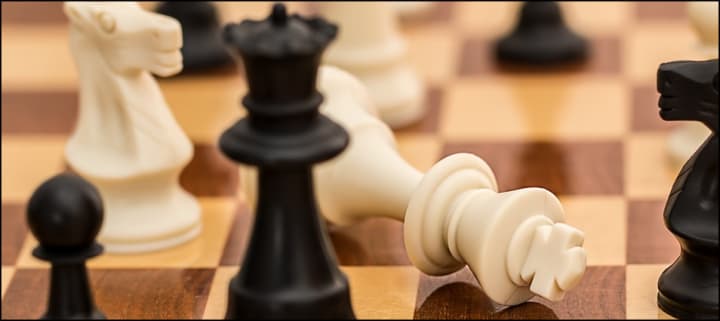 As a freelance writer, you'll face off against a lot of competition. Whether it's finding work on content mills or applying for writing jobs at your favorite company, there are thousands upon thousands of people doing the same thing.
Since there are a lot of writers out there, you need to do what you can to get into the hearts and minds of clients.
In the private world, a lot of freelancers will offer additional services to clients. For instance, I offer graphic design work and SEO on top of writing content. This can go along with diversifying yourself.
How will you set yourself apart from the competition?
7. Financial Responsibility to Yourself
And lastly, being able to handle your finances well plays into how much you'll make as a freelance writer. Drowning in debt will quickly exhaust any monies you get for creating content.
Taxes, insurance, sick days, and taking vacations are only some of the things you'll need to consider.
When I started, I made a list of the things I needed to pay. This included taxes and taking sick days off on top of my household bills. Then, I would make it a goal to make "X" amount of dollars per day.
In other words, don't go on a shopping spree until your financial responsibilities are covered. Otherwise, you could wind up in dire straits.
I began my career as a writer part-time while working a full-time job. After more than a year, I was able to bring in enough to quit my regular job and write full-time. This is because I needed to make sure I could financially cover all my bases.
Today, I've been working from home as a freelancer since 2013.
It's Possible to Make a Living as a Freelance Writer
You can make a pretty good living as a freelance writer working from home, but it's not going to happen overnight. It takes a lot of hard work and determination to succeed.
If you can manage your time and put in the effort, though, the rewards can go beyond just being a writer. Companies could hire you to be their Content Marketing Team Lead while sending you all over the country to represent them.
But all of this goodness starts with your own sense of professionalism and motivation to put in the effort to succeed.
advice
I am the owner and operator of several blogs including WriterSanctuary.com. As a freelance writer since 2012, I have covered a range of topics and completed over 8,000 projects for clients. Follow me @WriterSanctuary on Twitter.