How I Started My Own Marketing Agency in College
Learn how a typical college student managed to create his own digital marketing agency while keeping his internship as a full-time college student.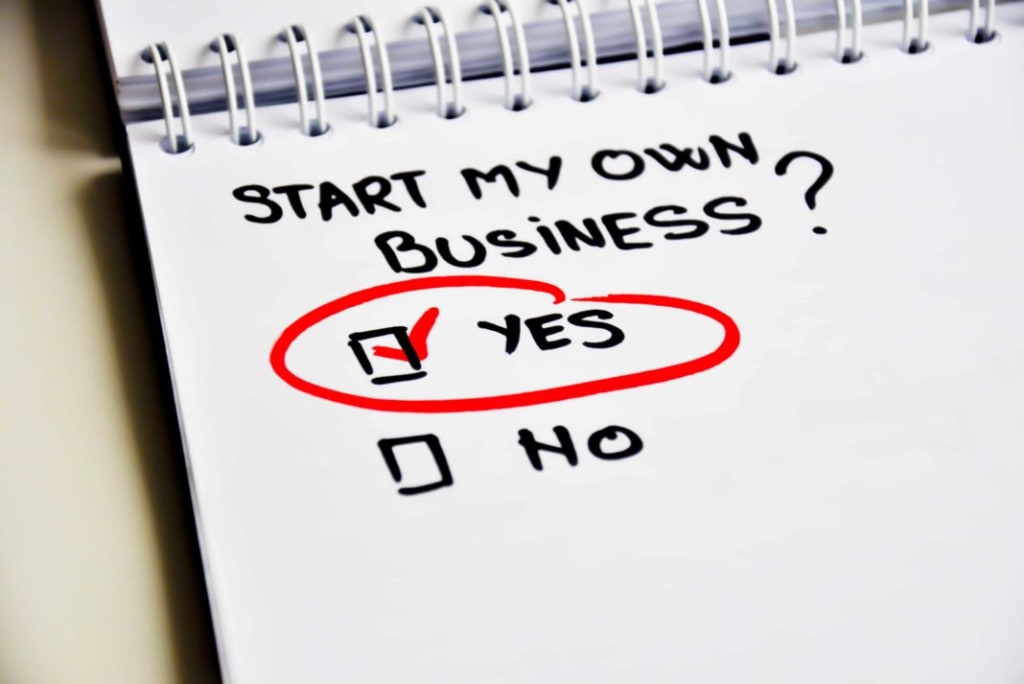 Most people dream of starting their own business and being their own boss. However, 99 percent of these people don't pull the trigger in doing so. With how relevant social media is nowadays, it has become easier than ever before to start a profitable business without having to seek a typical business loan or lose all of your ownership to investors.
But why listen to a guy like me? A "newbie" to the world of content creating and writing. Because I've done it first-hand. It might be worth telling you about myself before I get into the actual topic. My name is Ryan Cooper, most people tend to just call me by my last name or simply "Coop" for short.
I started my college career at Arizona State University with a passion for sports. I chased the idea of working in the sports industry for the rest of my life (more specifically the NFL). Throughout college I've done a plethora of different things—rushing a fraternity, becoming the treasurer of that fraternity, then ultimately the president, landing my dream internship with the Arizona Cardinals in their marketing department, and starting my own digital marketing agency on top of all of these things. I did all of this plus more in a short span of three years before even graduating from one of the best honors college and business school in the country.
I don't say these things to gloat about all my accomplishments or say I am any better than someone that's reading this because I know I am far from a success story and there are plenty of people out there doing better than me.
However, I say these things to show my audience that I took the time and put in the effort throughout my college career to show myself and the world that you can accomplish anything you set your mind to. I've always wanted to follow the footsteps of my father and be my own boss. The nine to five lifestyle just wasn't something for me (the classic quote of a millennial I know).
So, I sought out an alternative.
As a millennial, I spend hours a day simply scrolling through social media feeds just because I'm bored and it's the "thing to do" nowadays. I grew up with social media and it has been a part of my life since I hit puberty. Therefore I understand it just as well as someone that claims to be a "social media guru" even if they are 20 years older than me. So, I used this to my advantage. I used my expertise and understanding of the digital world to provide value for myself and other small businesses.
The average small business will pay you $1,500 a month—even if you work part-time simply to handle their social media. Six total clients conservatively will make you $9,000 a month. That's a six-figure business.
It takes next to nothing in order to start an agency of your own. I started my business with hardly any money in my bank account. Here are nine steps I used to get my business up and running.
1. I took an online course.
Yes, I know you might already be thinking "oh this guy just took one of those get-rich-quick scammy courses." It's actually quite the opposite. Everyone knows of the big names like Tai Lopez that tries to sell you these expensive courses that often seem unrealistic. I did a lot of digging and a lot of studying to learn the best practices of digital marketing and what it truly takes to start a social media marketing agency. Ultimately, I found a Youtuber by the name of Cereal Entrepreneur who managed to do a similar task of starting his own agency and scaling it to a six-figure business model. With a smaller audience of only 25,000 subscribers at the time, it was much more realistic in my eyes to use him as an online mentor.
Click here to see his course and view his Youtube page where he posts hundred of free content teaching the skills of digital marketing.
2. I created the brand and registered my legal business.
I used WordPress to create my own website for my company called Paradise Marketing and to make a professional email. I used Photoshop for the logo and then used IncFile to file for an LLC in the state of Arizona. Everything else I used for free.
3. I marketed myself.
It's a well-known fact that people trust people before people trust businesses. So rather than trying to establish the company brand first, I used my personal brand that is already established among my peers and colleagues to build trust and credibility. I started with my warm market to gain support then once I had that, I branched out to local small businesses.
Every day for the first month after launching my business, I made it a goal to focus on simply marketing myself on social media. Posting articles, creating graphics for my stories, and posting relevant content that added value to myself.
4. I picked high ROI niches to market to.
After creating one promotion video that cost me less than $10 using MotionDen, I ran a single Facebook/Instagram ad targeting local business owners that work in real estate, fitness, law, and healthcare throughout the valley.
That video got 10,000 views in three days for less than $15.
Let's take real estate for example; when a realtor sells a house they typically get anywhere from four to seven percent commission. If a house costs $250,000 to buy, a realtor makes thousands of dollars for that one house. If a single Facebook ad only costs a realtor $1,000 for an entire month through an agency and you get them only one more sale (conservatively), you can easily see how easy it is to prove the return on investment for social media marketing and the overall value.
High-ticket markets like the real estate industry, desperately need these types of services and they often times won't hesitate to pay you. Once you know how to help one realtor or one doctor, the process then becomes automatic and simple to repeat for other clients.
5. I used my personal network to my advantage.
I sent countless emails and direct messages through Instagram to business owners I knew in the area until one of them finally said yes. After one hundred people saying "no" I finally got that one "yes." That yes came from a meal prep delivery company I use weekly called Next Step Meal Prep.
I direct messaged the company and asked if they would be open to meeting at a local Starbucks simply to talk business. With no hesitation, they were willing to do so. I didn't use some magical pitch or try to sell him right away. I asked him about his personal life and how his business was going, then simply followed that up by asking what he wanted to do to improve his business. His main focus at the time was wanting to reconfigure his website and to make it more modern and mobile-friendly but being a nutrition guru, he didn't have much of a marketing or web design background. That's when I knew I could provide him value.
6. I worked for free.
Everyone (myself included) hates the idea of working for free. However, this is something I knew I had to do being a young college-kid with little experience in marketing aside from one internship and managing a couple of Instagram pages. Knowing this, I decided to create personalized audits for a multiple of my warm leads including the meal prep company. This was the tipping point that convinced him to say yes. Proving what could be fixed within a company and showing the owner that I know how to fix their problem was all I needed to add value to myself.
Notice how important it is to add free value?
7. I used my first client as a stepping stone.
Often times the hardest part of starting any business is making that first sale. It took me six weeks to finally build up enough credibility and find my first paying client. I thought I was on top of the world but this was just the beginning. Now was my chance to actually prove I can provide real results to other businesses. Just off of one paying client, he then referred me to multiple of his friends that needed similar services. The business went from red to green.
Click here for other actionable ways to land your first digital marketing client.
8. I worked my tail off.
At the end of the day, no matter how smart you are or how many connections you may or may not have, your work ethic is the ultimate determinant to how successful you become. It's very rare to simply "get lucky" and go viral when launching a startup, especially with so many young entrepreneurs competing against you.
There are plenty of people out there that might know more than me or have years of experience over me when it comes to marketing, but what some of them lack is an entrepreneurial mindset to simply get the job done.
Final Words
I am still relatively new in the space of digital marketing and I know I have a long ways to go. But I hope this article shares some insight into my background and how I went about creating my own agency. I am not a special case nor am I different from anyone else. I simply chose to create my own path and start to build my own professional brand through digital marketing and social media. Is it easy? Absolutely not, but I enjoy the grind and the everyday hustle.
I appreciate all of those that are here till the end and if there is one big take away from this article, I hope that it shows each of you that hard work does indeed pay off.
If you would like to connect with me, links to my personal accounts. My business account is below if you are in need of digital marketing services or know someone that could benefit from my services.
Thank you all!