How I Developed My Art Style
My Struggle with My Creative Abilities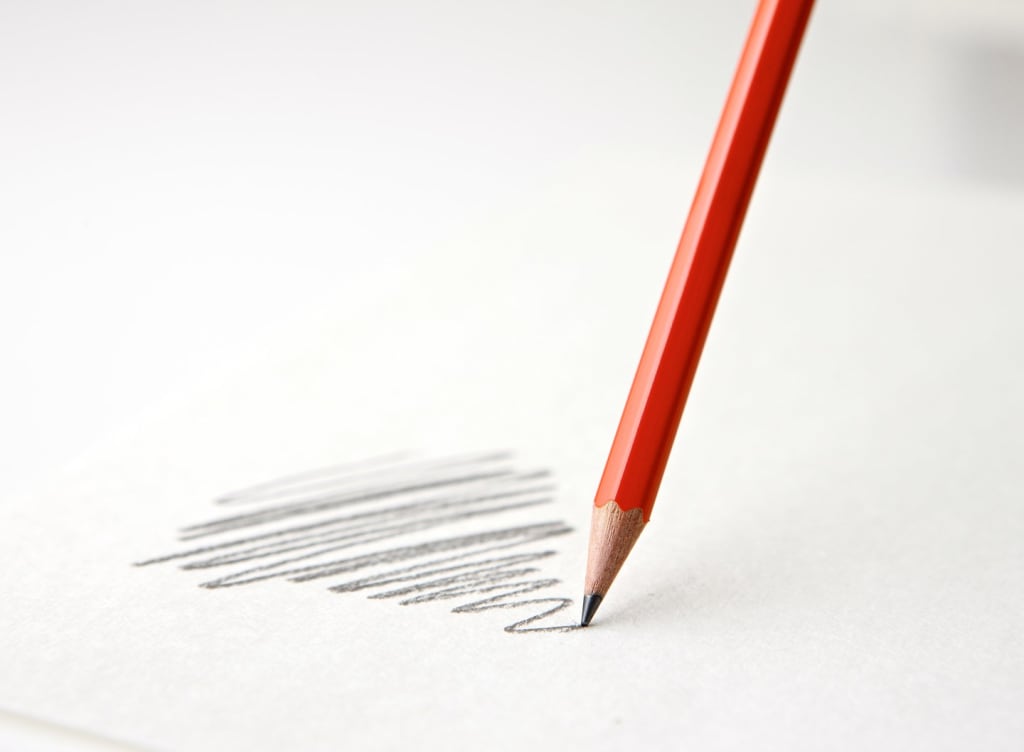 Drawing is my number one whenever it comes to art forms I do. If I decide to pursue a career in anything I do, it will probably be drawing or design because this is what I have invested so much of my time and energy into. Drawing has been such a challenge for me—well not so much the drawing part but trying to develop my own art style has taken some time. I do think that developing your art style is an important part of being an artist because you want people to be able to recognize your work and pick you apart from other artists. Luckily I have finally figured out my own drawing style, so let me share with you my journey to developing my art style.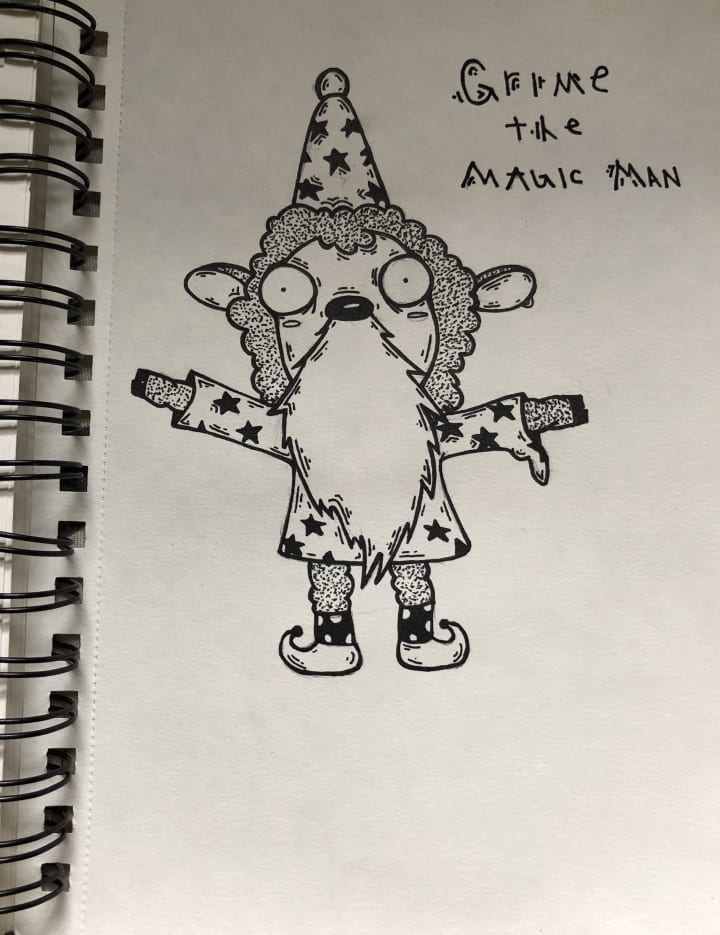 Whenever I first started "drawing," I wouldn't consider it drawing because all I was doing was tracing the illustrations in my children's dictionary. There was absolutely no use of my imagination or creativity going into what I was doing. For a while I was happy with my drawings because at that age I believe that tracing was the only way to draw and so I thought I was an amazing artist. I don't remember exactly who enlightened me on the fact that the illustrations were created by artists who did not trace other drawings but instead created these illustrations on their own. I couldn't believe that it was possible to just pull the images from your head and place them onto paper. I was still naïve and didn't trust in my ability to create my own original drawings, so I turned it to something else.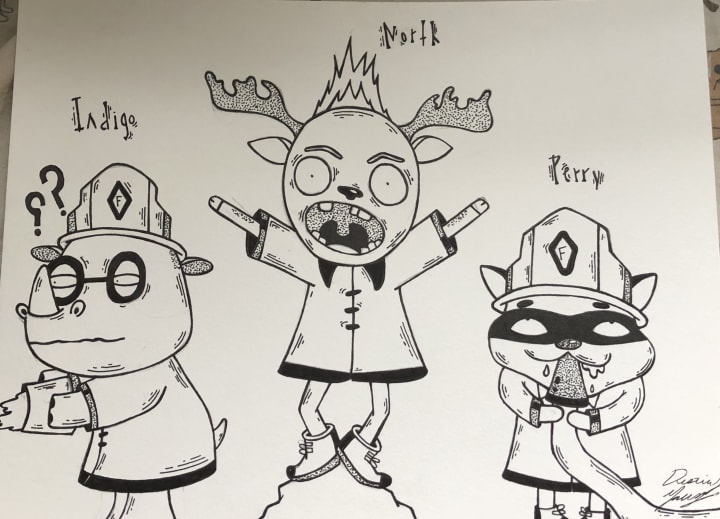 I stopped at a certain type of copying and traded it for a different kind. I would sit on my computer all night looking up images of Gir from Invader Zim or the Sanrio characters and I would draw picture after picture. Even though I was no longer tracing, I was still copying the artwork down to every detail. Yes, I understand that this is a very common thing for people to do, especially when they're just starting out, but this phase of re-creating these images did nothing but keep me from becoming my own artist. For years I kept drawing the same characters until I was about 12- or 13-years-old, when I finally decided to try to venture out of my comfort zone.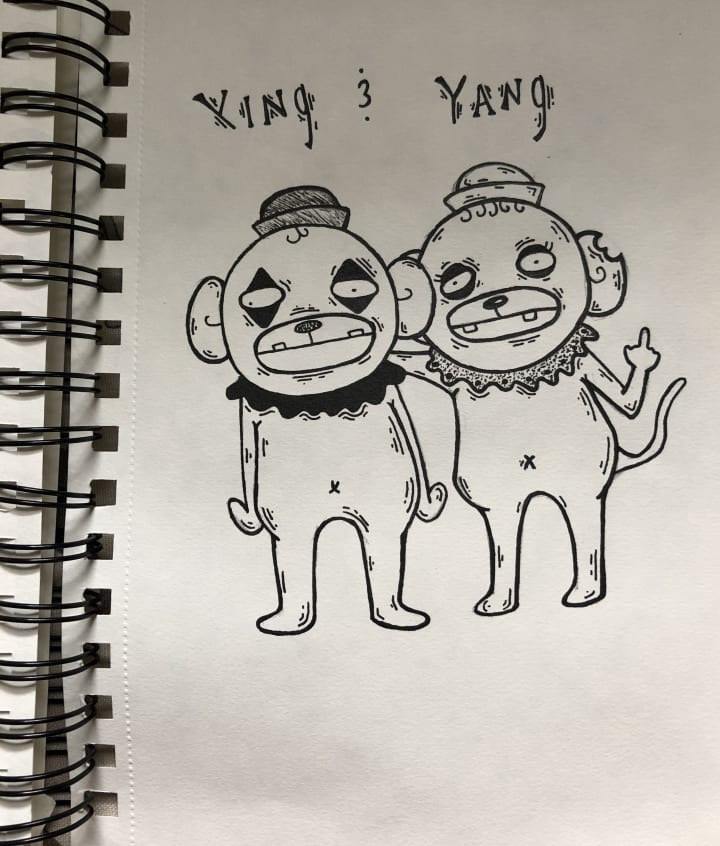 Growing up I was absolutely in love with the show Hamtaro and it is what inspired me to create my first original characters. Animals were my favorite thing to draw back then so I knew I wanted my first original drawing to be something cute and fluffy. The next day when I went to school I was so excited to show everyone my new creation, so in my art class I made sure that everyone saw it. It felt so good to see how proud everyone was of me. Whenever I would show them my other drawings, they would be excited but only because the characters were characters that they knew and that's what drew their excitement, it was different with my own creations because my friends and my classmates actually wanted me to draw different versions of my character for them instead of the characters from TV. This was the first thing that urged me to start creating my own original drawings. The second thing was experiencing someone copying my drawings first hand. I will say that taking inspiration from other artists is acceptable which was the case here, but it felt so bad to watch someone get all the praise for something I created. In that moment, I finally understood how important it was that I create my own drawings instead of copying others.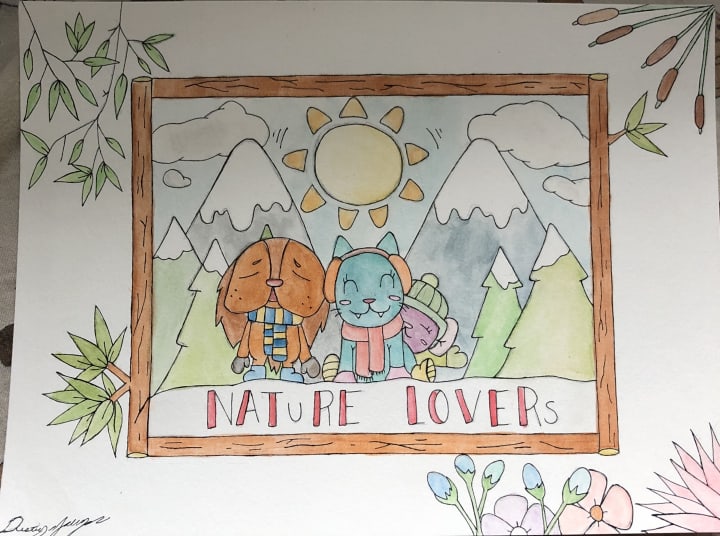 It was so hard, it was so hard to find inspiration. I struggled so much because I wasn't completely sure what I wanted to draw. I was so used to finding images that were simple and familiar to me, so there was hardly any growth happening. The lack of my ability really took a toll on my creativity because there was so much I wanted to do but just wasn't capable of. Basically I needed to start from the very beginning. I needed to figure out what I was interested in drawing. My interest changed with my age but almost all of my drawings involve animals. Once I had a general idea of what I wanted to draw, I needed to figure out my drawing style. There were so many times when I thought I had it right but would lose interest and start playing around with something else.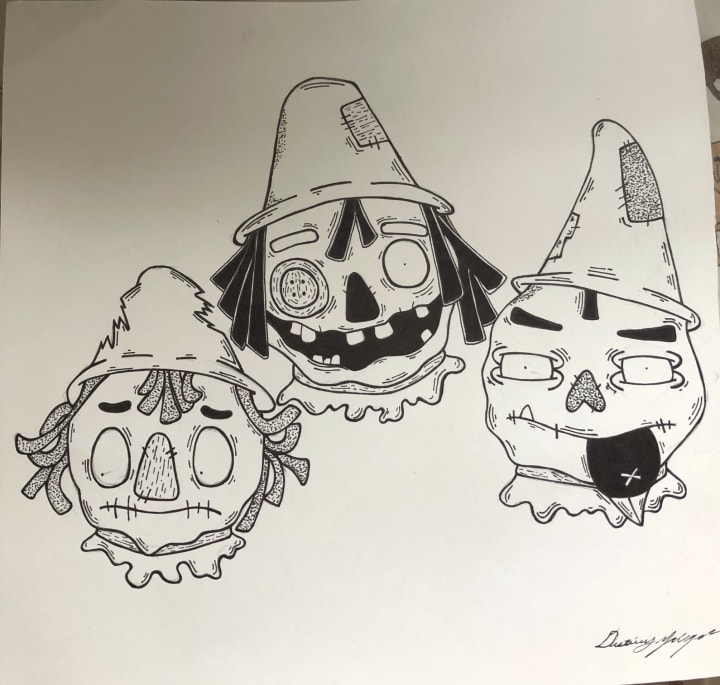 At the age of 20 I finally created a style that I'm confident in. My style isn't exactly a representation of myself or the things that I'm interested in, but it is the style that I most enjoy drawing in. Whenever I first started drawing these zombie-like characters my family and friends were pretty skeptical because they didn't understand how someone so happy and bright could create these drawings that were so dark and a bit haunting. I love the style, though. It almost feels like it's my alter ego or something. It feels good to escape my normal life and create these characters who couldn't exist anywhere but in my head and on my piece of paper. I decided to only draw in black-and-white because I feel like it allows you to see more details and well, because I'm not a huge fan of colorful things. Even though I have gotten a lot of criticism for my drawing style I have no intentions of changing anytime soon. A handful of older artists I've encountered have tried to persuade me to drop the cartoons and focus more on fine arts but if you are truly passionate about something, never give up on it even if the whole world is against you!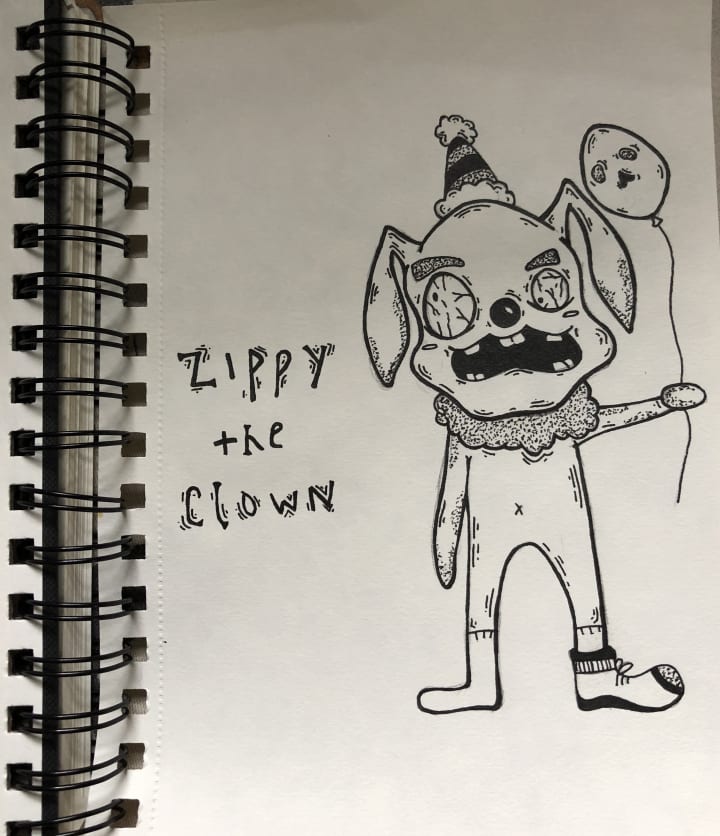 If I were to give advice to anyone out there struggling to develop their dry and style I would firstly reassure them that it is okay not to have it all figured out in the beginning. Also it is important to find out what interests you and what you find enjoyable because—let's be honest—our artwork comes out better when we are having fun creating it. You don't want to keep yourself stunted by drawing things of the style that is too complex. It is okay not to have it all figured out. Experimenting with different styles is a good way to test out your ability as an artist. Testing out different styles can allow you to gain more knowledge about different skills and techniques which can help you with discovering your art style. Lastly don't allow the words of others to dictate the direction of your style or alter your ideas! One of the most important parts about being an artist is being confident in your craft and always standing behind anything you create!
Whether you have discovered your style or not, it does not change your abilities as an artist. Continue to create anything that fuels your imagination, creativity, and inspires you to become a better artist!