How Do Door Hangers Help Your Real Estate Business?
Are you looking for real estate door hangers? Check out this story.
Real Estate Door Hangers
With door hangers, you can effectively address prospective clients directly. As a real estate agent or broker, you may be familiar with your clients estimated location. Or perhaps you wish to increase your chances of getting more clients in a specific neighborhood in the future. The solution for these situations is way simple. Real estate door hangers allow you to get closer to your intended prospects. They are an affordable marketing tool, as well. In addition, you can distribute them in simple ways. What is interesting is that you can order them online with a few clicks, nowadays. Various online printing suppliers, such as Agent Print, offer high-quality real estate door hangers. But why exactly do you think these hangers are a must-have? What makes them so unique? How can we increase their influence? You need to gather as much information before settling for your door hanger design, and printing supplier.
What Are Door Hangers?
Door hangers, along with your other marketing tools, can boost your sales. They increase the number of sales and closed deals. Using this too, people in an area get to know you and your business more. They would know who you worked with and which properties you sold or represented. All the information they conclude from door hangers depends on the data you include. So, you may want to be careful about the things you decide to put in them. They are small and cost-effective, as well. You can use different color palettes to make them more eye-catching. Plus, their distribution is easy, as well. A stroll a day can get you to many houses on the way. And on each front door, a hanger can do its job.
What Kind of Information Is Suitable for Door Hangers?
Door hangers are generally small. Still, they are bigger than a business card. So, you may think of them as something between a brochure and a business card. What you include on a door hanger depends on your purpose. You can distribute them to invite people to your open house or events. Also, you can use them to increase your brand awareness. This way, you only need to put a convincing part of your portfolio on them. Was there a famous property in the neighborhood that you sold successfully? Maybe, other residents are interested in knowing that you represented a particular house. This usage of door hangers is perfect for your branding. People will know who to go to when they want to move.
Include a Call to Action Note
In the end, your door hangers need to have a call to action. This feature makes you sure that your messages have gotten across successfully. The number of people you would reach is calculable, too. And you may later create a survey to ask your clients what made them choose you or know about you. As a call to action, you may add your contact information and ask them to give you a call whenever they require your services. For events, you can invite them and say you are eager to see them there. This final message makes sure you end on a good note.
Things to include on a door hanger:
Contact information, QR code, logo
Listed property information: open house event, showings, features
For branding purposes: just sold, previous properties info, projects, location
Announcements
A call to action
How Often Should We Distribute Door Hangers?
To sum it up, you can use door hangers on various occasions. So you may use them as event invitations, just sold and seasonal events announcements, and whatever creative idea that can boost your visibility. But the advice is not to give up after you get a few leads. Hanging these signs will get you more clients. But if you wish to expand your work, you need to keep distributing them. You can do weekly, seasonal and yearly rounds. However, try to cover a wide range of areas and change the designs each time. One time, you can celebrate the coming of the spring, and the other times you can give them a monthly calendar. The point is to be creative and get your name into people's minds.
When to distribute door hangers?
Periodical: monthly, weekly, seasonal
For a specific listing
For just sold listings
How to make door hangers more interesting?
Door hangers can be entertaining with the right design. Sometimes, you can allocate the job to a competent designer. Professional real estate printing suppliers have online hiring services for designers, as well. But on top of the design, you can add some features to make them even more delicate. One way is to include a small gift bag or a small magnet on each. People can use and keep those pieces as a token. Plus, the seasonal door hangers can have a calendar with special national events on them. If you have a planned schedule for your business events, you may include them, as well. The seasonal ones can have unique designs to celebrate the coming of new times. You want to make your door hangers as memorable as possible. Like any other marketing tool, you can get creative to boost the effects you wish to see. You may include your business card, too.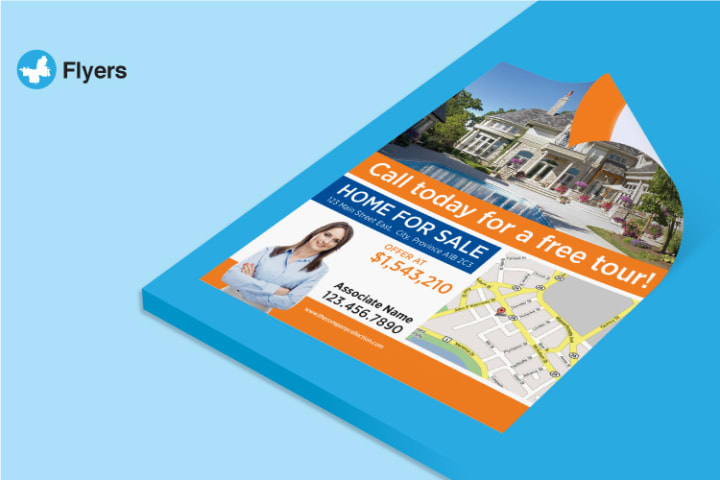 What Are Some of the Advantages of Door Hangers?
They Are Cost-Effective. Door hangers have a reasonable price as a printing product. If we consider the final leads and accomplishments, their initial cost is justified. Plus, some real estate printing companies suggest bulk ordering in more numbers. This way, you can get more of the product at a lower cost. The more door hangers you have, the larger the area you can cover. Therefore, considering their cost, they are a practical tool to incorporate into your marketing strategy. However, it is worth mentioning that they work best once accompanied along with other marketing tools. Distributing real estate brochures and real estate flyers along with door hangers increase your chances of getting seen.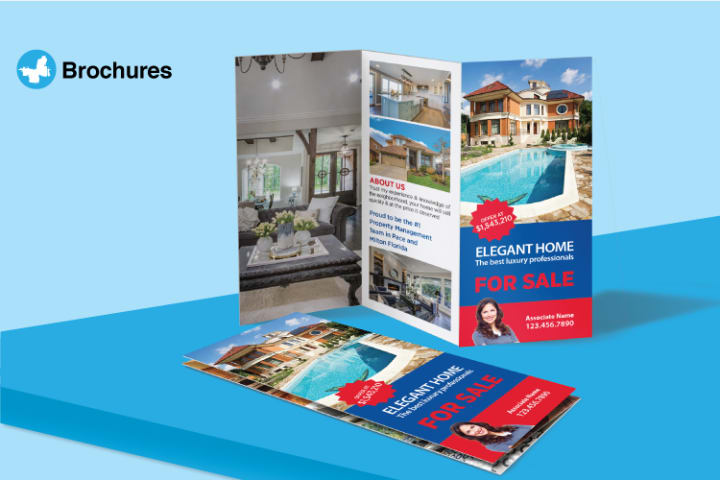 They Are Versatile
They are versatile. You can use door hangers for different occasions. You may refer to the following questions to have an idea of their usages. For example, is there a new listing on your hands? Has a property just been sold? Or is there an open house or show coming up next on your calendar? Have you just discovered a new area to work in? Do you wish more people knew about your company and the work you do? You can increase your visibility using door hangers and resolve all the mentioned obstacles. You can customize your door hangers to deliver all your messages. They are practical tools for the real estate industry.
They Are Easy to Distribute
Their distribution makes them ideal, as well. You can hire people to do it for you. Or you may go on adventures with your office workers and even start a short conversation with some residents. Some charities would also do the job for you. You can give back to your community by using their services.
The positive features of door hangers:
They are cost-effective (especially for bulk orders)
They are versatile
Easy to distribute
Overall, door hangers seem like the perfect marketing tool for many reasons. Once you find a supplier, you can work on the design and area of distribution. You can see the number of increased leads in time.