Hotel CRM Software Trends To Look For in 2020
How CRM deliver the finest quality customer services to the clients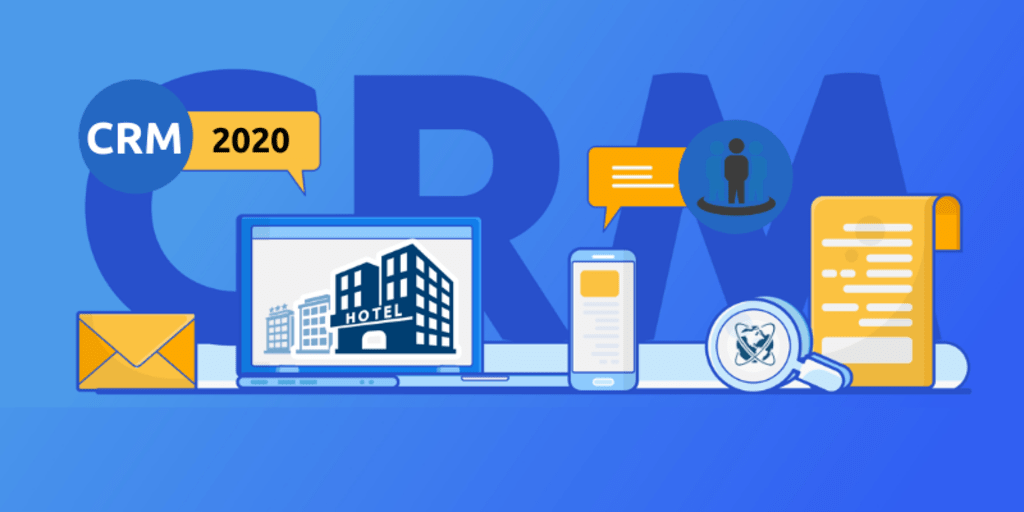 Market insights of CRM software, analysis, and demand explained by market experts
Hotel industry's success is largely dependent on customer services. To deliver the finest quality customer services to the clients, hotels take help of customer relationship management software (CRM). A CRM software boosts marketing of any hotel brand and helps it in achieving profitable operations through targeted marketing and better engagement with guests, groups, and corporate clients.
When any hotel uses a CRM system for its facility and infrastructure, the software becomes a main source of accurate guest details. CRM uses these details to nurture client relationships for hotel brand. The final success depends on the quality CRM applied within the infrastructure. Thus, hotel industry should take the CRM integration seriously and invest wisely in new software for the hotel business.
CRM or customer relationship management software are being integrated by companies to initiate, track, handle, and engage clients. These systems allow several stakeholders within an organisation to focus and analyse the relationship with the client without getting involved personally. A CRM software is designed to keep track record of the customers that includes purchase history, product interest, buying capacity, and other related points that help business grow.
CRM is not only meant for hotel use, these solutions are being used with AI integration tools in other industries as well, such as pharmaceuticals. Any basic CRM functions the same way, it is the advance tool integration that adds functionalities to the system. A CRM tool allows businesses to save client details, find sales opportunities, address service issues, and track marketing campaigns - everything happens at one central point.
What makes a CRM system "good for use"?
A good CRM system has these traits that we are going to mention below. Read them and know if your CRM matches the standards of a good CRM-
Multi-channel
Easy integration
Automated
Budget friendly
Flexible
Mobile
Secure
If there is something complex, it is the modern communications. A reliable CRM must be able to support different variety of ways of communication used by hotels with their guests. Every interaction is recorded in the software.
In case you are new user to CRM software, you must consider integrations. An easy to integrate CRM with existing system is the best choice to make.
CRM with automation options will add convenience to your working day.
It is necessary to do some research before getting any CRM software solution. Nobody likes to pay extra for any product, CRM software is no different. Choose a CRM that suits your budget and helps your business grow.
A good CRM solution must be flexible to meet future needs of a business. Most CRMs are secured since they are cloud based. Cloud offers speed and flexibility but at the same time, leaves sensitive data vulnerable online.
A well-designed CRM fits perfectly in the office and on the mobile screen. The mobile experience cannot be taken lightly.
Types of Hotel CRM trending in the industry-
Hotel marketing CRM
Hotel Sales CRM
Hotel Marketing CRM software emphasizes on relationships with every individual guest. The system gathers the data which is later used to deliver personalized experience to the guests during stay. The marketing CRM also provides better targeted marketing in-between stays for more future direct bookings. For instance, a repeat guest may get a personalize room settings upon arrival.
A robust marketing CRM has all of the following desirable features-
Track record of interactions - the solution has engagement details of the customers
3rd party hotel software system integration
Segmentation
Multiple user accounts
Loyalty program integrations
Email marketing
Marketing automation functionality
Up-sell capabilities
Hotel Sales CRM software is designed by Microsoft Dynamics CRM developers to focus on the brand relationships. These software solutions are made to bring group and corporate leads to a hotel. This is a B2B CRM that tracks the activities and brings a comprehensive quality overview to engage everyone on the same page. Hotel Sales CRM is meant to gain more opportunities.
The future of CRM has AI-integrated systems which will help hotels in delivering personalized messages to every guest. These systems will be designed with the approach of "right message, right channel, right time" for enhanced reports. These reports will help marketers and save their money that they may invest to reach specific segments.
Related offers and deals, delivered at the exact time in the apt channel, perform much better than traditional mass marketing messaging technique. This all is impossible to achieve manually. AI-based CRMs will liberate hotel marketers to experiment every time and find out what works best for them.
Continuous optimization of CRM on the basis of unified data is the future. Centralized form of data from multiple systems to a single source point promotes data-driven guest engagement, sound decision-making, and end-to-end efficiency.