High Paying Skills That Can Earn Six Figures
Skills That Require No Degree That Allow You to Work from Anywhere on Your Own Schedule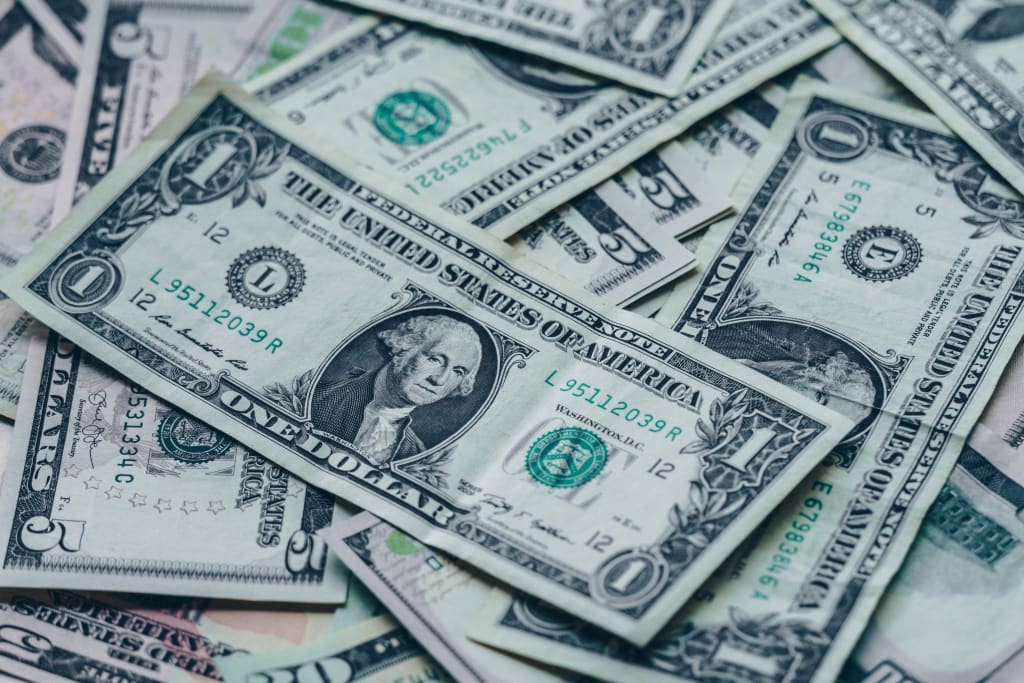 No degree. No long commute. No set hours. And a salary upwards of six figures annually. This all sounds like a dream come true. So true, some may wonder is it even realistic to believe there are careers that offer all the perks you could imagine, but don't require the dreaded hour-long commute to work, a costly college degree, and 40 hours a week? We now live in a time where technology has made way for people to work from the comfort of their home, work from a laptop, and generate a comfortable salary. Below are some top paying skills that only require a laptop, wifi connection, and hustle.
Copywriting/Ghostwriting
Does 30 dollars an hour sound enticing? What about 40? How about 50 dollars an hour and upwards? Take a quick Google search for copywriting positions and you'll quickly find out that copywriting professionals earn a good living. If you are willing to be a freelance copywriter or start your very own copywriting company, then the hourly rates can nearly double what you would make by working for someone else. If you are interested in taking on long, lengthy projects and finding your own clients, perhaps you should explore ghostwriting. Earning six figures annually by being a ghostwriter can easily be achieved by writing a few books a year. Ghostwriting is one of the very few careers that can actually produce a seven figure a year salary.
Art/Design
Are you naturally talented when it comes to art? Are you a designer? There are many opportunities where you can get freelance work as an artist or designer. You can sell art pieces for as little as a few hundred dollars up to six figures. Many times clients are willing to commission well-known artists for specific art pieces. Being a designer is a great career for many people. You can be a graphic designer, fashion designer, furniture designer, or interior designer. All of these careers can allow you to charge clients a nice sum of money for your work.
Social Media
Do you like social media? Do you like it enough to make money from it? Making money from social media is easier than you think. You can make money from being the face of your social media account and you can also make money from working behind the scenes. As an influencer you will be able to promote your products or other company's products. You can make money from sponsored posts. As a social media marketer, you can make money from running your own social media marketing agency. You can launch your own agency from the comfort of your home. You can make thousands of dollars per client by managing their social media accounts and marketing.
Marketing
One of the easiest ways to create passive income for yourself is through internet marketing. By either doing affiliate marketing or dropshipping, you can create an unlimited amount of money. Either join an affiliate marketing network or create your own dropshipping website. Run ads from social media and promote products. This type of work only takes a few hours a week and can honestly surpass a six figure income.
Teaching/Tutoring
We all know something, right? We all know something deeply enough to where we can educate others. Teaching what you know or tutoring on a topic you are well-versed in is one of the top ways to make some extra cash. If you hustle enough, selling courses online can be a lucrative stream of income for yourself. There are many websites that allow people to sign up to become tutors.
Programming
Having the skill of programming or coding is one of the most high paying skills a person can have. These professionals can earn upwards of over 100 dollars per hour. It is easy to earn six figures working as a programmer. Believe it or not, you can actually begin programming without having a degree. Take an online course and watch YouTube tutorials to learn how to code. Many freelance and contract opportunities are available for programmers.
Having your dream career does not mean going into debt at an expensive university, spending hours out of your day commuting to and from work, or working long hours to make only a subpar paycheck. It is possible to monetize skills that you naturally have. It is possible to earn at least six figures working whenever you want, wherever you want, and doing whatever you enjoy doing.