Here's Why You Need Demand Planning Software
Demand Planning Software for a Better Supply Chain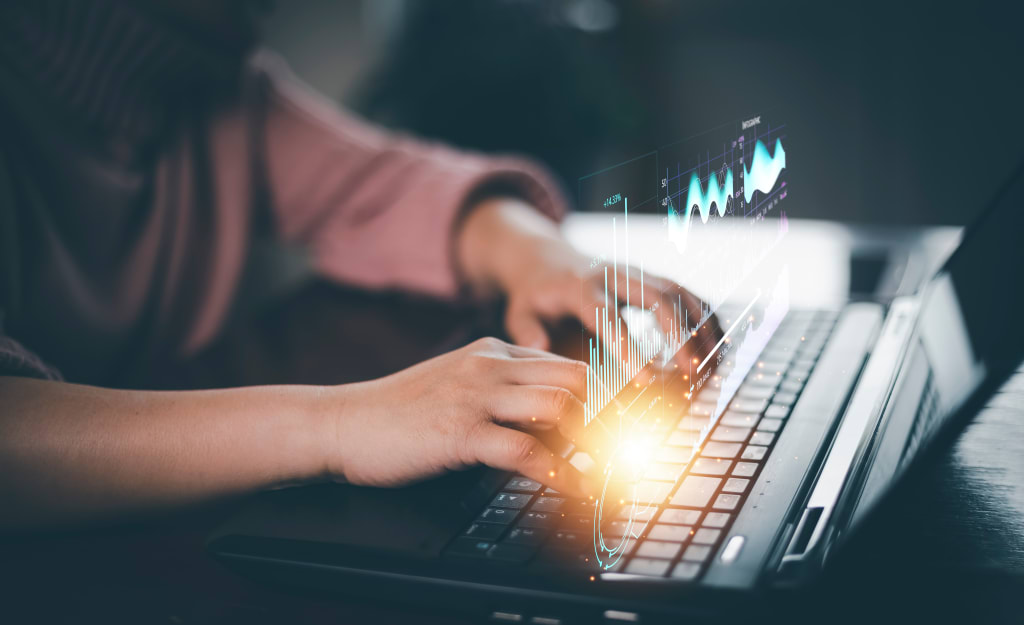 In today's fast-paced supply chain industry, demand is volatile, networks are large, and consumer expectations constantly change. Even putting the political and post-pandemic effects of the world aside, the increasing reliance on eCommerce and same-day deliveries makes it hard for companies to cope with the changes. The only way to keep ahead is with effective supply chain planning and, most importantly, demand planning.
Supply chain demand planning is the process of predicting and planning future demand based on past sales, changing market conditions, consumer trends, and more. Demand planning and forecasting in supply chain are often used synonymously. But demand forecasting is only a part of demand planning and only includes predicting future demand. On the other hand, demand planning concerns forecasting, supply chain planning, inventory management, and more.
Importance of Demand Planning
Demand planning is an initial and the most significant part of any supply chain. Accurate demand planning helps businesses operate efficiently, maintain availability, and maximize profit. Here are a few reasons why every business needs demand planning.
Optimize Inventory Levels
One of the most significant benefits of accurate demand planning is inventory optimization. It helps minimize loss due to situations like the bullwhip effect, where small fluctuations in demand at the retail level cause increasingly larger fluctuations along the supply chain. Planners can use demand forecasts to better equip the inventory with products required to cater to expected demand, thus avoiding stockouts. By stocking only the required products, they can ensure that the inventory moves fast, avoid overstocking, save on inventory space and warehousing costs, and avoid waste.
Improve Resource Allocation
Demand forecasts help you better understand the stock required to cater to anticipated demand. By analyzing stock available and under production, you can plan your production schedule better. It helps acquire and allocate raw materials on time and manage production better. By only sourcing raw materials required for the forecasted demand, you can save on high costs and avoid waste. This aids your business's capacity planning and ensures a smooth-running supply chain.
Better Supplier Relations
Demand planning ensures visibility and transparency of raw materials that improve supplier relations. Purchasing managers can create an effective purchase plan for raw materials procurement based on available inventory and share it with their suppliers in due time. They can avoid hasty orders, often caused by sudden demand rises. This helps save on high costs, gives suppliers ample time, and allows managers to negotiate better prices and terms with the suppliers.
Make Supply Chain Sustainable
Demand planning aids waste reduction at every step to make your supply chain sustainable. This helps your organization save more and waste less while also helping the bottom line. Inventory optimization enables you to avoid overstocking due to slow-moving products, avoiding inventory waste or deadstock, and the warehousing and labor costs associated with it. Fuel consumption and high logistics costs can also be controlled by planning logistics better based on the projected demand.
Improve Sales Strategies
Demand planning helps you understand your product performance over time. By comparing past sales data with forecasted sales, you can determine how demand changes and the factors affecting it. Businesses can monitor changes in the market, competitors, consumer behavior, and more to understand better the factors influencing demand. Demand forecasts can help sales professionals make better strategies and smarter decisions regarding promotions, pricing, discounts, new product launches, etc.
Increase Customer Service Levels
Customer service is a significant aspect of any business's success. Accurate demand planning and forecasting helps you ensure the availability of your products. When your customers can find your products when they are looking for them, it increases customer satisfaction. Demand planning helps you reduce lead times, ensure on-time deliveries, and efficiently manage distribution. You can also save time and money on your last-mile logistics, enhancing your customer service.
Why Do You Need Demand Planning Software?
Though you can plan your demand using the conventional spreadsheet method, demand planning software is the future. Demand planning with spreadsheets is time-consuming, inefficient, error-prone, and risky. The system doesn't allow you to monitor real-time demand forecasts, isn't user-friendly, and puts your data at the risk of loss.
Demand planning software offers greater accuracy, reduces cost, and increases profit for businesses. You can access updated demand forecasts anytime, ensure data privacy, set access permissions, integrate data from various sources, etc. When you pick a suitable demand planning software for your business, it helps you save time and money while increasing efficiency.
The Right Demand Planning Software for You
Looking for the right demand planning and forecasting software for your business can seem like a complex task. You need software that eases demand planning and aligns with your business goals and industry-specific requirements. TransImpact, a leading SaaS+ company, brings you one of the best demand planning software in the industry.
This software uses 250+ advanced forecasting algorithms to forecast demand for up to five years. Industry experts have developed these algorithms over decades to help you get accurate forecasts. It uses five years of past sales data, trend analysis, market analysis, seasonality, and more to give you an accurate demand plan. An extensive 'what-if' analysis keeps you prepared for any situation.
You can work with TransImpact experts to customize their demand planning software to better suit your business needs. You can use event forecasting to forecast events that might affect your demand and create a demand plan accordingly. Businesses selling across verticals can use point-of-sales forecasting to predict demand across various platforms. The software easily integrates with any popular ERP system, is easy to use, provides custom reporting with MS SQL, and helps create forecasts at any level.
If you wish to know more about the software, schedule a demo with TransImpact's industry experts or get in touch!
About the Creator
Today, TransImpact stands tall as a leading service provider proficient in the development & application of technology-based solutions used for supply chain optimization, BI, parcel auditing, & shipping operations optimization.
Reader insights
Be the first to share your insights about this piece.
Add your insights