Hello! Just an Introduction
Welcome to my First Post.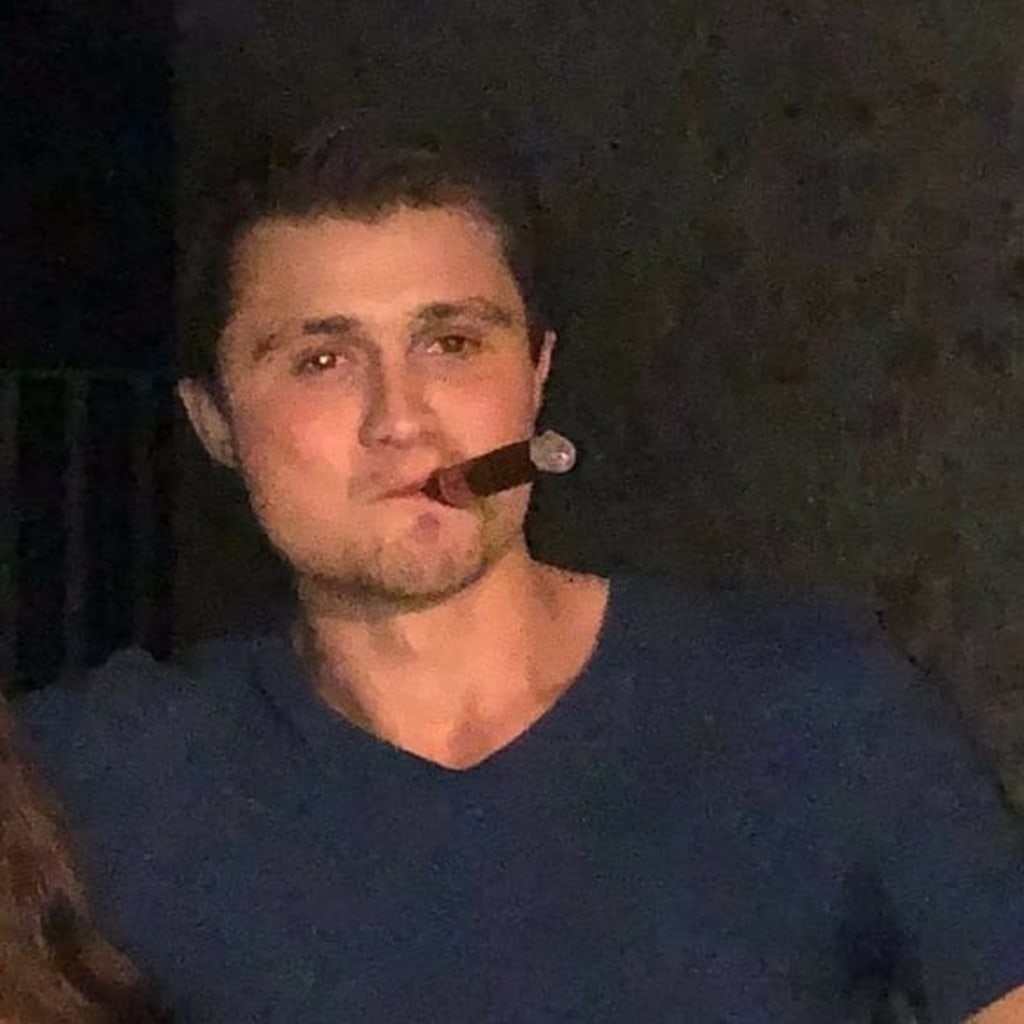 Thank you for reading my first post on Vocal! My name is T.L Oberheu, and I am an aspiring author. Knowing that the field of writing is fairly difficult to get into, I decided on focusing on building an audience of dear readers that I can grow as an author with.
I graduated from DePaul University in Chicago the summer of 2016. Being an English Major with a Concentration in Creative Writing, it's no surprise I love to write. My favorite genres are Sci-Fi and Horror, and if those are your favorites too, I have good news: I will be writing a Bi-Weekly Sci-Fi Serial on this platform, but there's more!
I also have self-published three books: "Twist and Shout: An Awkward Life With Tourette's" (A collection of essays and interviews about living with Tourette's Syndrome), as well as two collections of short horror stories "The Shadow Dies Loudly But No One Hears Its Cries" and "The Shadow Sits In The Darkness And Weeps For Its Life". Check them out pretty much wherever e-books are sold, including my own website BoxheadBooks.com where I sell both horror collections as e-books, "Twist and Shout" (as an e-book and paperback), as well as another author's books on nutrition advice that doubles as a cook book (Boxhead Books is actually a real Publishing House, that doesn't discriminate against books or authors, feel free to contact me about getting your own work out there!).
I also run a blog on Boxhead Books as well. There I post on an alternating schedule of Book Reviews, Ramblings of my Thoughts, as well as another serial exclusively on my website (that one will be a Supernatural Crime Thriller).
As for that Sci-Fi Serial I mentioned earlier, my future content for Vocal will be a Bi-Weekly post, (The 1st and the 3rd of every month once things get started) about a vast saga that from beginning to end will include nearly every subgenre of Science Fiction. What starts as your basic Hard Sci-fI Alien Invasion Story (which will be anything but basic. The bad guys have been planning it for quite some time, they know what they are doing) ends with a Borderline Science Fantasy story. This entire story takes place over centuries but contains billions of years of lore, with essentially you the reader get dropped off towards the end. The events about to take place have been in planning since before Humanity has even existed, and some events take place somewhere that cannot be described as our reality. This will be a Political Thriller, turned Military Thriller, turned Post-Apocalyptic Epic, turned Space Opera. If that sounds too bizarre and interesting to pass up, well then all I can say is tune in twice a month to see how this unfolds! I am incredibly excited in writing this completely free epic for you all. I hope you enjoy reading it as much I as will enjoy writing it.
That just about sums up my introduction, thank you for reading all of this.
Check me out @boxheadbooks on Instagram, follow Boxhead Books on Facebook, visit boxheadbooks.com (or Amazon, Barnes & Noble, Apple, Kobo, Tolino, Vivlio, Baker & Taylor, Scribd, Bibliotheca, OverDrive, or 24 Symbols) to get those horror collections and many more in the future.
Also check out boxheadbooks.com for that other serial I mentioned. That one will have a very different vibe to it. If Dexter Morgan was an undead and demonic vigilante with both a vendetta against the most powerful crime family in the city and a love of (quite awful) jokes and puns while he brutally murders wrongdoers. That may seem like a tall order to fill, but let's be honest: you totally want to know how that works out. Just go on boxheadbooks.com the last Sunday of every month to read it.
Expect bizarre but interesting stories from this page, and always remember to #ReadOutsideTheBox