Harnessing the Fierce Urgency of Now
How 'Recency Marketing' lets companies keep up with customers in Internet time.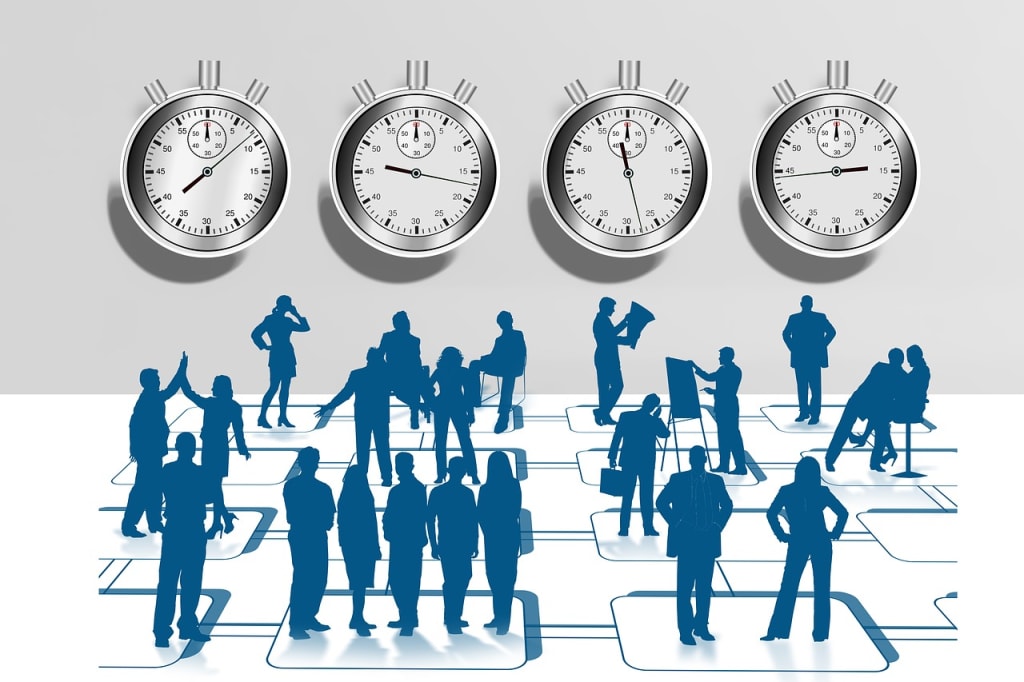 Deep customer profiles are great, but for brands trying to reach customers who are ready to buy, the big question is, "What have you done lately?"
Research shows that the last 60 minutes of online activity are a much better indicator of intent to purchase than older information. The problem is, most marketing tools are set up to take the long view, referencing data that may be months old and no longer indicative of anything relevant. Serving ads based on stale data is just asking to be tuned out.
Rockerbox, a marketing technology startup based in New York, is removing the current marketing dependence on outdated data with its proprietary Recency Marketing technology that enables brands and agencies to spend their marketing dollars based on the here-and-now.
Fresh Leads, Not Cold Cases
Online commerce is becoming more competitive as data helps companies target leads with greater precision, and marketing automation platforms serve personalized content designed to be relevant. For brands looking to convert shoppers into buyers, the secret is timing. You need to spot your likeliest prospects at the point in their journey where they are ready to make a purchase.
Ron Jacobson and Patrick O'Toole were early employees at AppNexus prior to starting Rockerbox. There they saw firsthand how advertisers were wasting millions of dollars by targeting users based off data that's too old to be useful. Time and again, they observed that recent user behavior—what someone's been doing in the last 60 minutes—was a much better indicator of intent.
In 2013, Jacobson and O'Toole formally launched their new venture, Rockerbox, with the goal of not just creating a new product, but an entire new channel for advertising: Recency Marketing.
Living in the Moment
"Our clients are focused on acquiring new customers," says Jacobson, Rockerbox cofounder and CEO. "We help them maximize conversions by zeroing in on the audience that we know is ready to buy based on their most recent behavior."
Jacobson says Rockerbox has two primary offerings for its clients: Hindsight, a cloud-based analytics tool that helps brands and agencies identify top prospects and target them with appropriate content; and Recency Marketing, a full-service turnkey solution for managing campaigns based on recent activity data.
In a marketing industry increasingly driven by performance metrics, Rockerbox has delivered some eye-popping results. Journelle, a high-end lingerie boutique, saw a 265 percent increase in click-through rate and a nearly 300 percent return on advertising spend, while reducing customer acquisition costs by 30 percent. A B2B customer, the cloud provider Digital Ocean, saw a whopping 456 percent increase in conversions and a 48 percent decrease in CPA.
"The key is to target users when the intent is fresh," says Jacobson. He says that metrics from a customer prospecting campaign for the online stock photo site Bigstock (now part of Shutterstock) showed that fully 50 percent of conversions occur within the first hour of making an impression. "By using our recency marketing data, we helped Bigstock achieve a 300 percent increase in post-click conversions."
Rocking All Over the World
That track record has made Rockerbox popular with CMOs, whose tenure has famously shrunk to about 18 months on average because of difficulty delivering exactly those kinds of results. The company's site features household-name brands in diverse industries ranging from tech giant Hewlett Packard Enterprise, financial powerhouse Citibank, retailer Whole Foods, apparel-maker Hanes, and fitness-lifestyle brand Peloton.
Jacobson proudly points out that all of the company's growth has been of the bootstrap variety. "We're significantly less-funded relative to our competitors," he says. "We've raised just over a million dollars total in two $500K rounds. Most of our competitors have raised in the tens if not hundreds of millions of dollars. We've stayed lean, letting revenues grow the company."
And grow it has. Rockerbox currently has 18 full time employees working out of its headquarters in New York's Little Italy, and is constantly looking for new talent to hire.
In fall, 2017, the company was selected to participate in the exclusive Microsoft Accelerator program in Seattle. Jacobson and his team are working with Microsoft on sales efforts of mutual interest and pursuing tighter integration with platforms like Microsoft Azure and products like Microsoft Power BI.
From there, Jacobson says Rockerbox plans to continue to hone and innovate its Hindsight product and build its Recency Marketing practice.
"If you don't keep moving forward and piling up successes for clients, you're going to be left behind, especially in such a quickly changing industry as online marketing," says Jacobson. "Rockerbox isn't about be left behind."
Reader insights
Be the first to share your insights about this piece.
Add your insights