Guardians of the Galaxy Holiday Special Review
How Long Will The Guardians of the Galaxy Holiday Special Be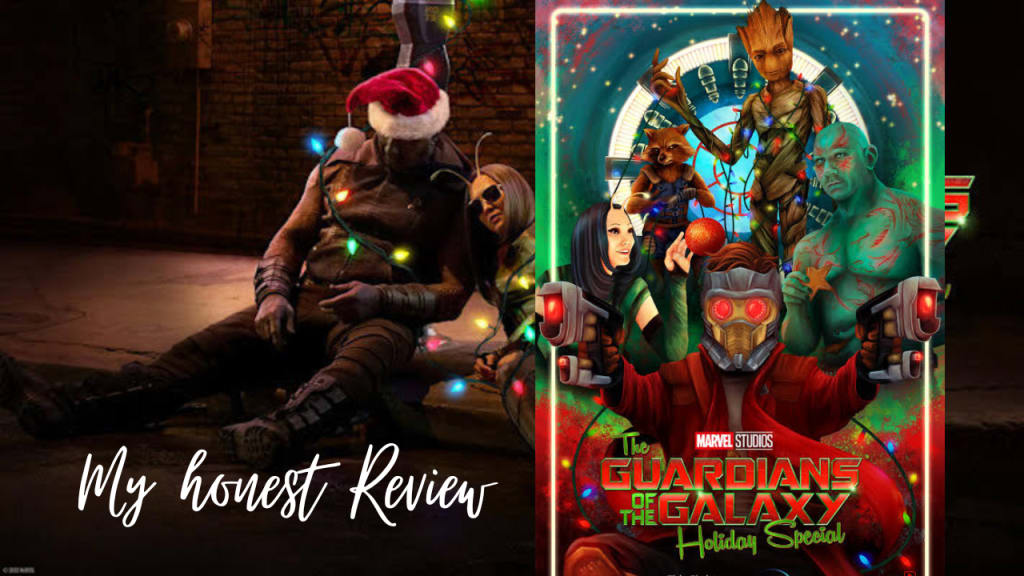 Hello guys, I just saw Marvel's brand new short film, "Guardians of the Galaxy Holiday Special," whose overall runtime is only around 40 minutes. Although this film is not very long, it will not take much of your time.
So let me tell you how I liked this film.
After Werewolf by Night, Marvel releases the Guardians of the Galaxy Holiday Special, which features all of the Guardians of the Galaxy characters except Gamora.
Guardians of the Galaxy Holiday Special Plot
Since Peter Quill has been telling everyone stories about Kevin Bacon since he was a child, Mantis or Drax want to bring him Kevin Bacon as a Christmas gift.
This movie will reveal how they accomplish all of this and whether they are capable of doing so, but how significant is it for the upcoming Guardians series or movie? The simple answer is yes, because it contains a revelation not seen in any other Guardians of the Galaxy film.
James Gunn directed this film; he has previously directed the Guardians of the Galaxy films. Before, he was not only the director of this short film but also the writer and producer. He also directed DC's Suicide Squad, or Peacemaker, which starred John Cena as its main character.
James Gun's narration has one aspect that I personally like: it doesn't feel forced; all of the scenes you will see in the Guardians of the Galaxy Holiday Special movie have been performed very naturally.
And I am saying this because I have seen some movies inspired by comic books in which they try to do things forcefully with scenes, etc., which means they work forcefully to show what is mentioned in the comic book, which is not done here at all.
Guardians of the Galaxy Holiday Special Review
All the scenes in this film are inspired by comics; they do not give up on giving you entertainment, and I would like to mention that this film has not been brought to Hindi for Hindi-speaking audiences; maybe in the future it may have a Hindi dubbed release but not for now.
By the way, I mostly like to watch dubbed movies and series in Hindi, so this thing from Marvel disappointed me; even the short film Werewolf by Night before it did not come in Hindi.
But yes, there are subtitles, and I am also improving my English day by day, so I can understand.
All of Peter Quill's backstories have been animated to show how important Christmas was to him because, ultimately, he belongs to Earth, but on other planets, Christmas is not given much importance, so Yonda, in his childhood, breaks the dream of making Christmas.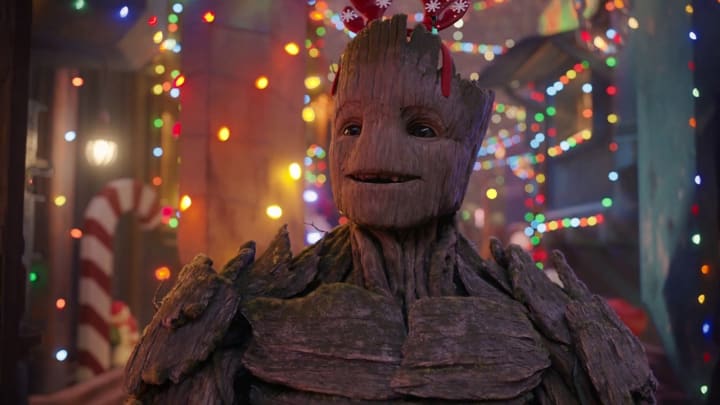 And when this story is revealed to Kraglin through Mantis or Drax, then Mantis tells Kraglin that she is actually Ego's daughter, and Peter is also Ego's son, so basically Mantis and Peter are brothers and sisters, and Peter does not know this.
So Mantis goes to earth with Drax to fix his brother's mood, and due to his mind powers, he brings Kevin Bacon in front of Peter. When Peter learns of this, he explains that no human giving a gift to another human is human trafficking, which is a major issue on the planet, and then everything returns to normal.
Cosmo the dog is also shown in this movie, which I am sure you must have seen near the collector in previous Guardians of the Galaxy movies, but now Cosmo is a part of the Guardians' team and Rocket is training him.
And I am sure that in the upcoming Guardians of the Galaxy movies, Cosmo the dog will also be an important part of the team, and Peter or Mantis will be shown as a brother and sister.
Wrapped
So the Guardians of the Galaxy Holiday Special has a link to the parts that follow, though there is also a post-credits scene about ten minutes after the film ends.
Reader insights
Be the first to share your insights about this piece.
Add your insights