Growth and Expansion of Special Economic Zones in India to Increase Industrialization
SEZ in India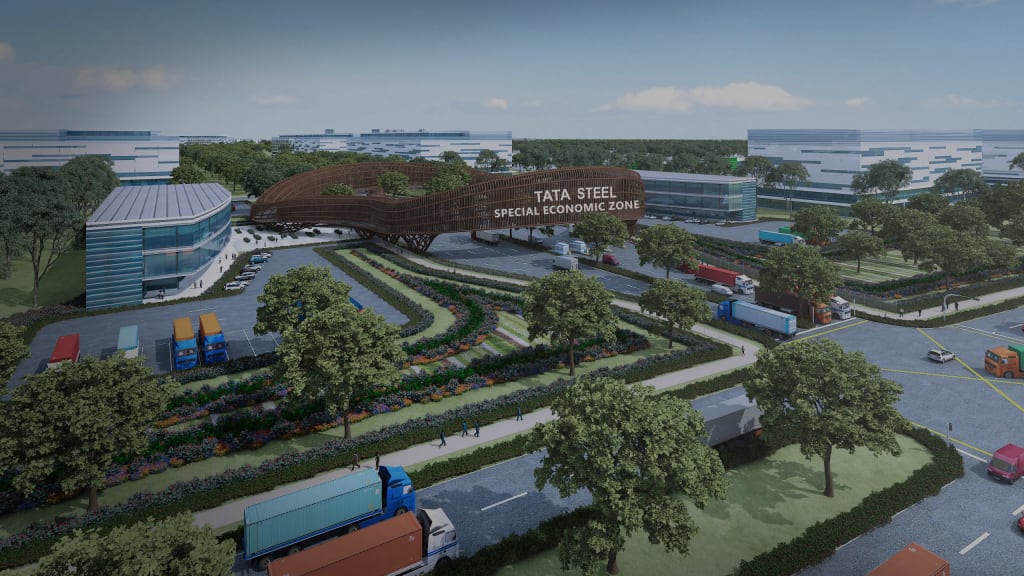 The concept of Social Economic Zones (SEZ) in India was first initiated on 1st April 2000. The objective was to enhance foreign investment and provide a competitive and smooth environment for exports. The Ministry of Commerce and Industry stated that out of 373 SEZs, 230 are operational, employing more than 15 lakh people. A bill had been passed permitting SEZs to offer tax rebates to foreign investors.
Chhattisgarh, Odisha, and Punjab have more than 50 approved SEZs, and all are active. In Telangana, 29 are operational, whereas in Kerala, Gujarat, Madhya Pradesh, and West Bengal, approx. 70% of SEZs are functioning.
Special Economic Zones (SEZs) or industrial parks can be a useful tool to promote economic growth and structural transformation, but only when implemented accurately in the precise context.
SEZs in India promote the development of the country and growth of the economy using different foreign and domestic investments and technology.
Bhubaneswar: The Odisha government has approved its long-pending new Special Economic Zone policy. This policy is aimed at offering attractive incentives to encourage the SEZ affair. Under this new policy, the developers of multi-product SEZs can sub-lease their land. Also, according to the plan, the SEZ land needs to be utilized within five years.
The new SEZ policies apply to the existing SEZs in Odisha as well. The notified SEZs in the state include -
1.Gopalpur Industrial Park(Gopalpur)
2. Tata Consultancy Services (TCS) IT/ITes Special Economic Zone
3. Hindalco Industries Special Economic Zone (Sambalpur)
4. SEZ for plastic manufacturers in Odisha
5. Saraf Agencies Special Economic Zone (Chhatarpur)
6. Vedanta's sector-specific Special Economic Zone (Jharsuguda)
7. Infovalley IT Special Economic Zone
IDCO (Odisha Industrial Infrastructure Development Corporation) has developed these SEZs on the outskirts of the capital city of Bhubaneswar.
Special Economic Zones – An Efficient Instrument to Increase Industrialization
SEZs are treated as the potential instrument to increase industrialization in India and generate revenue through foreign investment.
Obligations:
The SEZ unit requires to achieve positive net foreign exchange in five years.
Meaning:
The difference between exports (FOB value of all exports) and imports (CIF value of all imports) must be greater than zero.
For this purpose, the unit requires a legal undertaking with the development commissioner.
The Indian Companies Act under the Indian Operations Act should incorporate all companies established with FDIs.
The unit must maintain proper records of its accounting.
Development Commissioner requires Annual Performance Reports before the commencement of the project.
In SEZ, the unit must execute a bond with area customs for its operations.
Advantages of SEZ Units in India-
1. Special Economic Zones help Increase industrialization and revenue generation.
2. SEZs are beneficial in hosting public and private bank chains and providing financial support to business houses.
3. SEZs provide both domestic and international air terminals transit facility from major domestic and international air terminals.
4. They consist of a vibrant industrial city with an abundant supply of skilled workforce, covering the entire spectrum of industrial and commercial expertise.
5. SEZs have ample semi-skilled workforce in all industry sectors.
Thus, we can easily conclude that SEZ India programs have undergone their share of advantages that involve several big corporate names working for its progress.