Getting into The Oil Business—How to Start Your Own Company
Starting your own company in the oil and gas industry can be demanding when it comes to the capital you need to invest, the time needed for the business to develop, and your expertise.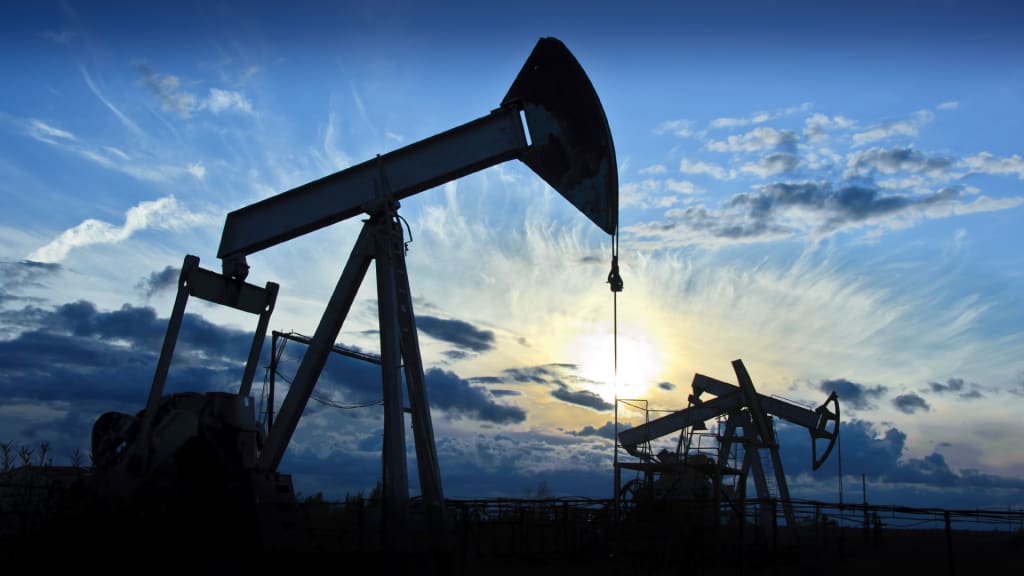 Still, as this is the industry where multi-millionaires emerge, and the ROI results are much higher than in any other industry, all your troubles and efforts will be worthwhile.
If you have previous experience in this area and are thinking about starting your own oil company, here are a few things you should focus on.
Decide where to invest
There are all sorts of companies in the oil and gas industry—from drilling your own wells to having your own filling station. You can choose among many different options—from being a service company, selling products and parts needed in the industry, or even choosing to get into the oil spillage cleaning business.
As the amount of capital needed for getting into the oil and gas industry can be high, and very difficult to raise, determining what exactly you should put your money into will depend a lot on your skills, previous professional experience, and your expertise.
Before making any detrimental moves, you should analyze your motivation for investing in this field, and assess your strengths and your talents. The assessment of capital needed to start this kind of venture can help you make your choice wisely.
Make a business plan
Once you have a clear notion of what you want to focus on, you should make a detailed business plan, and list all your resources and your liabilities. Your business plan has to incorporate all the projected operating costs, including insurance, permits, licenses, salaries, and ongoing expenses.
Think of your business plan as a framework for running your business. Also, if you are thinking about applying for a loan, or you want to convince investors to invest in your company, your business plan will be a resourceful tool.
If you don't have any previous experience in creating a business plan, you can find templates you can download.
Identify your investors
Once you've determined what type of oil business best fits your skills and made a calculation on the start-up and operating funds you will need, the next step is to make sure you can get enough capital.
No matter what type of company you want to run in this field, a significant amount of capital is needed from the very beginning, so there is a fair chance you will be looking for investors. Angel funding and private equity are the usual types of investments in the oil business, but banks can also fund startups in this industry.
Build a great team
Human capital is of crucial importance when taking this kind of venture. You will have to determine how many employees you need to hire, as well as whether they are experienced, and trained well enough to do their jobs successfully.
Apart from the administrative staff who will run your office, and field workers, you may also need to hire a team of professionals, such as chemical engineers or geologists. Hiring people with previous working experience in this industry, who know the technology, and are familiar with the whole process, can bring many benefits to your start-up company.
Use top-notch equipment
To ensure and protect your business and your investment, be sure to use top-notch equipment. This is of great importance when it comes to working directly in the oil production business, as you will have to be sure that all your piping, control, and measuring units, as well as your fire fighting systems, are in order.
If you're thinking about a procurement and supply company, make sure your offer includes first-rate general equipment, such as valves, pumps, and generators, as well as personal safety equipment. Providing your customers with high-quality tubulars, as well as other drilling and well-head equipment will make you stand out from your competitors as a reliable and conscientious supplier.
Check the regulations
Before you get your business going, you should check all the regulations, licenses, and permits, which are relevant for the field, as well as your tax identification number. If you have previous experience in this area, you are probably aware of some of them, but it is always best to seek the advice of a business or tax attorney when handling legal issues.
Getting into the oil business may take much more effort than starting a company in any other field, but it can also bring much more profit. If you have the talents and skills needed, enough financial and human resources, as well as a detailed business plan, you may soon see your investment returning.
Reader insights
Be the first to share your insights about this piece.
Add your insights