Getting a head start on marketing agility starts with niche expertise and flex talent
The rise of independent marketers isn't random — they're strategically keeping up with the demand for creativity and content marketing.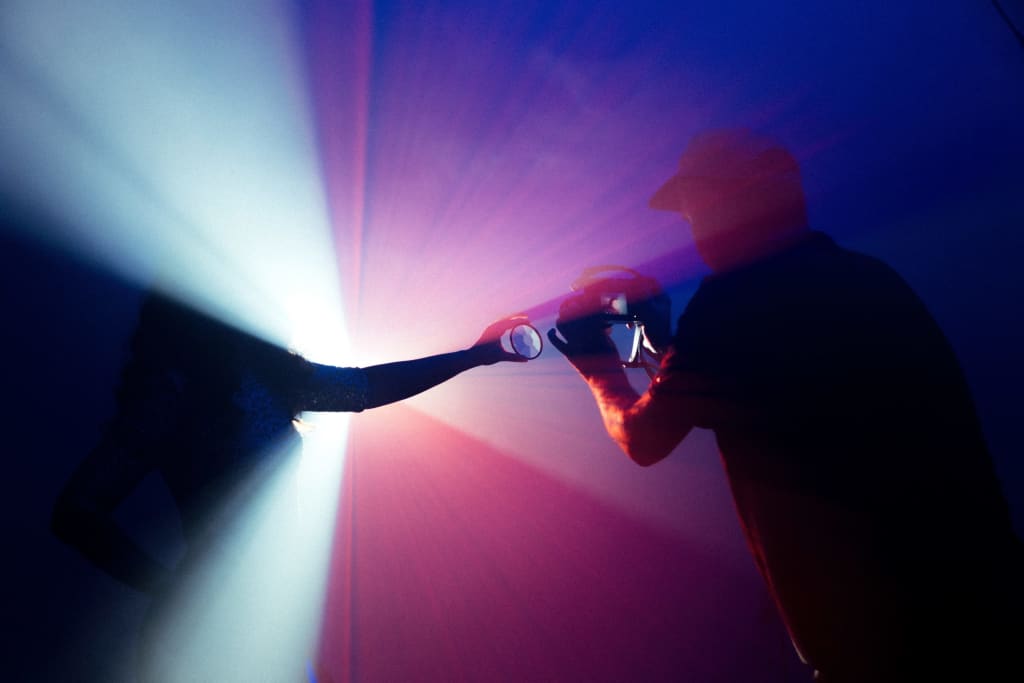 If there's anything the global workforce has learned over the past year, it's to "expect the unexpected." Even more so in the advertising, media and marketing industries, there has been a natural call for the need to be adaptable, creative and innovative.
While many of us have been binge watching our favorite content across streaming platforms like Netflix, YouTube and Instagram, creatives alike have been producing the content we so desperately need to feed our souls. Though much of this new content has not been produced traditionally — aka sans a professional production set, it has proved that quality content doesn't need to cost millions of dollars to be enjoyable.
The stay-at-home orders brought upon by the global pandemic merely accelerated what would have developed in years to come: a birth of opportunity to build upon our skills and tap into new careers, start our own business or move existing ones into online shops and e-commerce sites, connect with networks, and curate creative content unlike ever before.
Thanks to the internet and the many ways to connect online and exercise our skills, there has also been a more recent demand for the newer wave of roles we can't continue to ignore: independent marketers. These freelancers, contractors and consultants across the media, advertising and marketing landscapes typically know how to leverage the spike in content we've seen. Those who specialize in hyper-niche areas of marketing, tend to lend themselves to the needs of agencies, small and large businesses and brands.
One of the most magical results of technology, creativity and partnership is the opportunity to become, or tap into hyper-niche specialists.
Historically, there has been reservation for hiring independent marketers because of a misconception that they're unreliable, expensive, and hard to reach. But as a largely remote-workforce continues to operate, more and more HR departments are implementing PEO (Professional Employment Organization) resources, as there seems to be no sign of a decrease in available independent marketers.
Flexible talent suppliers like We Are Rosie are operating at full force to recruit the best candidates across freelancer and contractor gigs. They recognize we've entered a new era of marketing, powered by people. With over 6,000 independent and innovative experts, they support marketing efforts by matching initiatives with the appropriate talent — based on project goals and needs.
The surge of independent marketers and rise of platforms like We Are Rosie prove that you don't have to sacrifice talent or quality work for affordability.
Traditionally, organizations have hired full-time graphic designers, copywriters, planners and strategists. Now, because of the information readily available, there's an expectation that marketers must know most — if not all — of these areas, to stay in demand. These qualities make them ideal candidates who know how to adapt and thrive in flexible workspaces, continue to hone their multi-skilled abilities, have experience working with different clients and needs on short-term and long-term objectives, and can be bold and innovative in their decision making and project suggestions.
Creative marketers are bound to the symbiotic relationship of technology and partnership.
This newer, independent community of creative strategists, content creators and brand marketers may all seem to bear similarly ambiguous titles on the surface, but truth be told, many of these roles coming to stardom require similar skills — but at different levels.
Recently, for example, you may have heard the term, "storytelling" floating around the industry. While this is such a powerful skill — to be able to tell authentic, creative and engaging stories (often through multimedia) — some organizations underestimate the entire craft and necessary techniques that go into cohesively telling a powerful story.
A year ago, MarTech published, Hey Salespeople: If You're Not Telling Great Stories Then You're Not Selling. While the statement is true, it's just one example of the many resources out there that tout storytelling. The false expectation that a full-time sales executive could produce great "storytelling" at the same caliber as an experienced freelance copywriter or marketing strategist, is part of the reason why so many creatives and marketers contribute to the saturation of talent. We need to package our individual professional skills and experiences and do so by creating hyper-niche specialty roles to set us apart.
As sales teams are just beginning to be introduced to the concept and adapt their sales tactics, big tech and media corporations follow suit. They seek to hire candidates that can support content personalization and enhance the customer journey and overall engagement — some examples of how many in-demand marketers are also now preferred, to have the latest data science and analytics skills, too.
Like it or not, creatives and marketers alike are bound to the symbiotic relationship of technology and partnership. So, jobs are changing and titles are evolving as marketers everywhere run to keep up with the digital world, its evolution of content, and the partnerships that brands are looking to leverage.
Influencer marketing has typically been one of the most common forms of branded partnerships, especially within the retail and DTC spaces. While many of these brand ambassadors or spokespersons have been able to generate income for themselves, or sometimes with the help of an agency, they are now changing how they conduct business. Today, new and existing influencers and content creators are tapping into new ways to monetize their work and creativity, in a way that is authentic to them and their personal brand.
Influencers have often engaged with brands in a very transactional way, are now shifting towards becoming more independent marketers who partner with brands in a way that makes sense to them. As brands continue to seek new ways to remain relevant, and marketers help them find fresh ways to successfully reach their audience, they are looking to invest in branded content. Branded content differs from traditional advertising like invasive banners and interruptive pop-ups, and usually takes form in articles, videos, podcasts, and other live elements that are relevant to the audience and drive engagement.
Content creators who partner with brands often hone a niche skill that is essential to a marketer, or a collection of them across writing, public speaking, photography or videography. Most importantly, they are part of a larger community and have a strong audience that is engaged with their channel(s) or content.
Many of these creators and independent marketers are leveraging platforms like Vocal, to showcase their content and help them tell great stories. Not only do they get discovered and tap into engaged audiences, but are also monetizing their work thanks to the brands seeking to work with them.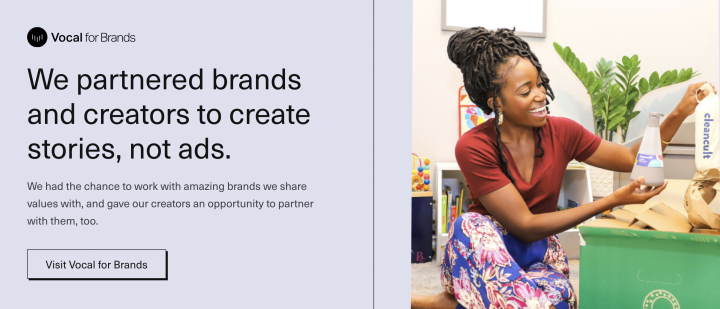 Last year, Technavio reported that because of the widespread growth of social media usage, the total addressable market for global content marketing was expected to grow by $270b, between 2020 and 2024.
Whichever way you prefer to dice the onion, it sounds like the vast majority of current and emerging independent marketers are here to stay. Don't be alarmed by any new emerging roles and forms of content you may not be familiar with.
Instead, think about how you, your business, or teams, can flourish in this continued evolution of content and consumption by adapting creatively or professionally and hiring the flexible, niche talent to achieve your goals.