From Doing to Done!
Why I've grown to love the "GTD" (Getting Things Done) Concept and Microsoft To-Do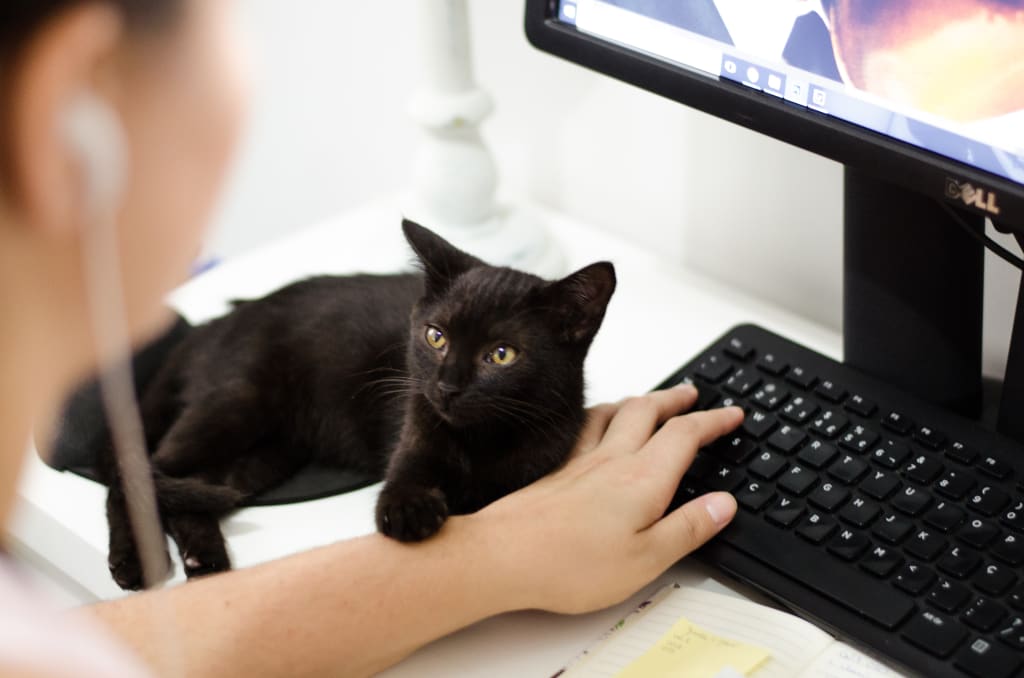 "What human? You no use GTD software?" - Photo from Ruca Souza https://www.pexels.com/photo/black-cat-holding-persons-arm-1049764/
As in the writing world, the best way to capture some ideas is the attempt to transfer (or "dump") as much details from a topic within your cranium to your paper or device. In my personal experience, I find this especially helps my future self when recalling back to where my past self left off with a specific task. Whenever I didn't capture enough information while it was fresh in my head as I was leaving the office, I ended up paying for it the next day/week. With enough captured information, I can jump back into a particular idea/task almost instantly... but that could just be me too.
Enter the "GTD" (or Getting Things Done concept). Setting everything up as tasks with customizable attributes such as subtasks, recurrences (i.e. daily, weekly, monthly, etc.), files... you name it. At first, I started with Outlook tasks. It was great, especially in Outlook 2007 where I could have my handy task window on the bottom right of my mail view. That first moment where I learned to create a task from an email was an eye-opener. Marking a task as complete and watching it disappear from my window into the completion abyss... yeah, I'll admit that released a few dopamine chemicals.
My first jump into GTD-specific software was into the great world of Nozbe:
With what flexibility I had in Outlook's task module, the pool of potentiality was greatly deepened once I finished installing and setting up Nozbe. Cross-linking between Evernote allowed me to have a simple task linked to a very complex Note, where I could included extensive tree-views of sub-tasks along with various file attachments. Nozbe itself also allowed for really custom recurrences as well as various projects and lists for all of my tasks. The only cons/gripes I have with this platform is the lack of toast notification in the Windows 10 Store App (unless this feature is available now...).
From Nozbe to To-Do...
When Microsoft To-Do first came out, it was nothing short of a dumpster fire. Everyone hated it, if not strongly disliked it. It's feature-rich predecessor Wunderlist was on its way to being taken down and To-Do was nowhere near enough to being an adequate platform to migrate to. It was a long time before I could even attach files to a Task! Something Wunderlist and Nozbe both did.
Thankfully, 2019 was Microsoft To-Do's time to shine. Several UI adjustments, many features and bug fixes later... we have a worthy GTD house to call home. File attachments, notes, subtasks, recurrence settings and many more makes Microsoft To-Do quite awesome. Throw in Android/iOS apps, good background syncing between devices, its "ok" integration with the Mail and Calendar Windows 10 Store App... and I'm mostly happy. Sure, there's other missing features (more custom recurrence settings like what you would have with recurring calendar events, file attachments greater than 25MB, etc. etc.) but the To-Do ecosystem is grand overall.
Will I jump to another solution for my GTD needs in the future? Hard to say at this point. I'm mostly in the Microsoft/Windows world, so Microsoft To-Do makes the most sense right now. The Apple ecosystem is a hard one to get out of, as luring as their products are. Thankfully, Microsoft is unleashing the Surface Duo phone (or "smart device") next year, which is a great marriage of Microsoft services on a Google (Android) device. Might be jumping to that phone once it's available for my carrier, simply because Microsoft and Google play nicely together and I can do more in Windows with an Android smartphone.