Four Approaches to Improving the Construction Work Environment
Running a construction business is not an easy task. Find out what you should be doing now to see instant growth.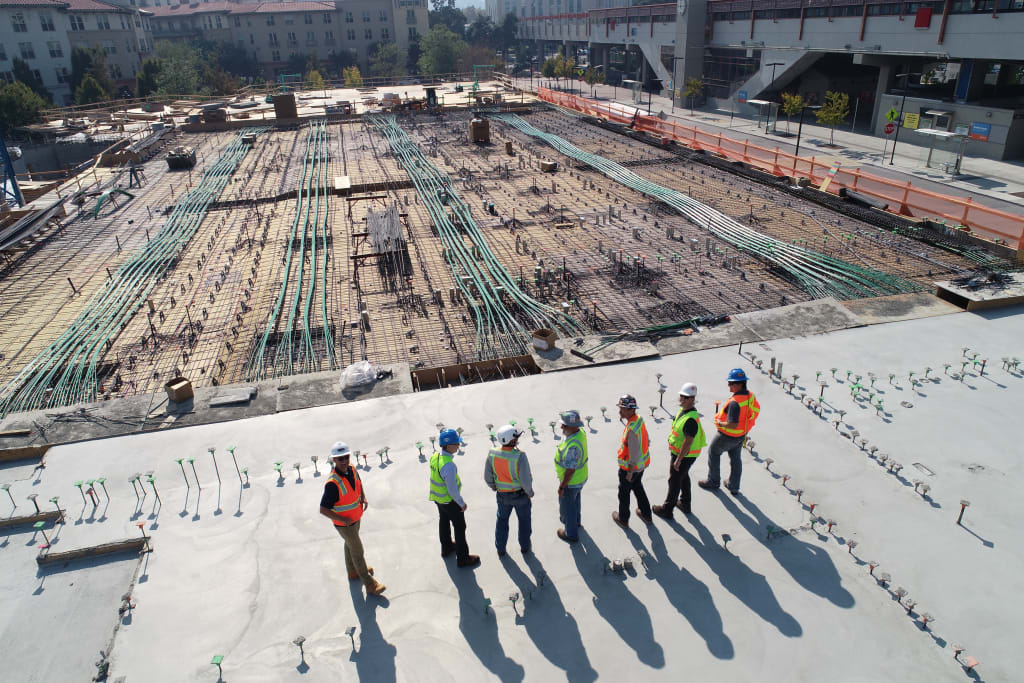 As the owner of a construction business or construction principal, it's your responsibility to successfully deliver projects that satisfies requirements and meets client's expectations. Virtually all of the facilities you build will be used by other people, so not only are you expected to build as per plan, your deliverables must be usable, functional and safe. Producing a better project is often achieved by making sure that your employees are empowered and equipped to achieve the performance levels needed to fulfill scope while staying on schedule and within budget. Here are some ways to create a better work environment that helps result in superior project performance.
Equipping Your Team
Imagine having to build a wooden desk using only your hands, or using kitchen utensils. You won't make much progress, because you don't have the right equipment to get the job done. Similarly, your clients and employees expect that each assignment will have high-performance equipment and tools to maximize and realize successful outcomes. From hand tools to powered machines, your crews need construction assets that are more than functional. They need products and items that are safe to use and facilitate productivity and efficiency. This means sometimes investing in tools that are cutting edge to meet contract requirements.
Empowering Your Workers
No matter where your workers fall in your overall organization, they should be confident of what they know and empowered to take ownership of their work. While the best leaders often inspire the people that report to them, that inspiration doesn't always translate to confident decision making and pride in work product. Project managers need to be knowledgeable of the work to be done and able to make decisions that move their jobs in a positive direction. You should look to provide opportunities for your employees to acquire new skills and training that increases their level of responsibility and develops their career. Nobody wants to feel like they're working in a dead-end job.
Controlling Projects
Superior construction management is not just about building a facility in accordance with plans. You're also expected to manage the progress of jobs, making sure that budget, schedule and resources are measured, monitored and maintained. You have to keep track of labor hours, equipment, materials, contract documents and reports. Leverage the power of technology to choose business tools to help you keep track of everything. From a construction app to keep track of time reporting to project management information systems that can be used to communicate with stakeholders, take advantage of business tools for effective oversight.
Promoting Safety
Construction work zones are full of hazards that can lead to injury and even death. As an owner and principal, it is incumbent on you to make sure that job sites are as safe as possible. Job site safety involves several aspects that require planning and investment for the good of your crew, your clients and the people served by your completed contracts:
Safety Training: Falls and risks from working in confined spaces are two of the most common hazards for a job site. All personnel should be trained in accordance with governing safety standards and protocols.
Personal Protective Equipment: Individual workers should have adequate personal protective gear when on site. Some common examples of PPE include hard hats, reflective vests, hard toe boots and safety goggles, as appropriate.
Site Security: Your work zone should have the items necessary to restrict access to the public. From cordoning off dangerous areas to using traffic control items to direct drivers, it's up to you to secure project zones.
The construction business is full of risks and rewards. Delivering projects in accordance with client expectations remains a chief objective. Improving the work environment can result in boosted productivity, efficiency and performance that generates repeat business and an improved bottom line. As a construction lead, you need to inspire, equip and empower your workers and make sure that they have the tools, both physical and virtual, that points to success.
Reader insights
Be the first to share your insights about this piece.
Add your insights