Five Tips for Effective Social Media Communications in Today's Digital Age
This article provides five critical tips for effective social media communication in the digital age for businesses and ventures globally.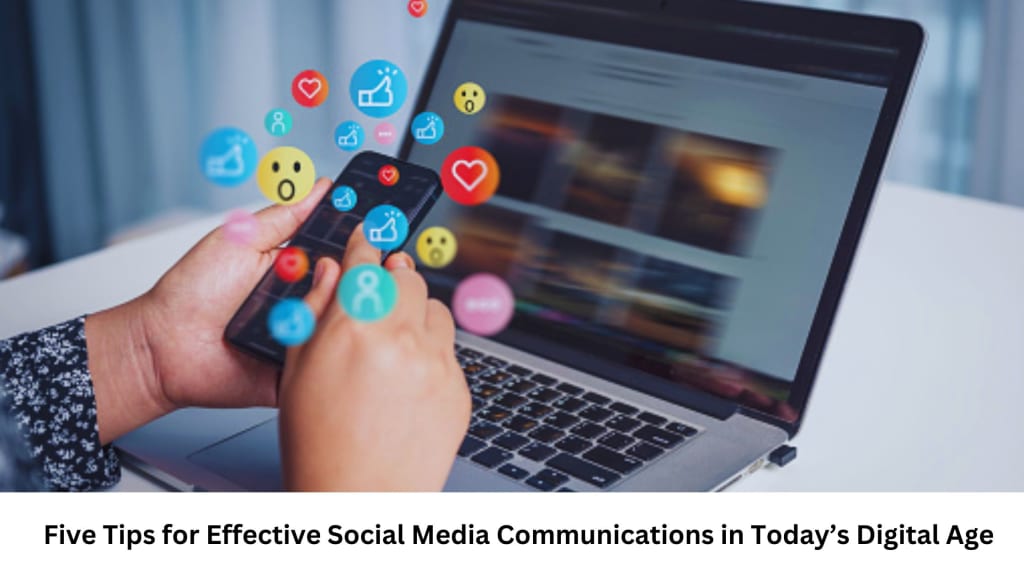 About 4.9 billion people worldwide are social media users as of this year. The implication of these statistics is very glaring: ventures that want a successful market footing will have to rely on reaching customers and consumers through social media. Social media platforms are essential tools for target marketing as they offer an option for businesses to tailor target adverts. Through social media communications, ventures can build cost-effective brand awareness while engaging with their audience in real time. Unfortunately, it is one thing to utilize the tool of social media communications and another to be effective at it. This article provides five valuable tips for effective social media communications in the digital age
Five Tips for Social Media Communication in Digital Age
1. Target Audience Research
It would be nothing short of foolhardy to begin social media communication without adequate and quality research about the target audience and their media habits. For effective communication, it is essential to understand the market audience. To do this, one must the target demography to identify their communication styles, preferences, and interests. The knowledge of all these will enable the organization to produce interest-based content that resonates with the customers and is effective.
2. Media Quality
Now that an organization knows its target market's preferences, it is essential to tailor their media content to their needs and interests. An important tip is that effective social media communication is not only about quantity or the number of posts. The quality of these contents is also very crucial. Organizations must prioritize contents which are engaging and relevant to the target audience. Of course, these media must also have high-quality visuals like images and videos to make the content more valuable and appealing.
3. Engagement and Review
Indeed, it is not just enough to put out content, no matter the quality. For media communication to be effective, it must be a two-way conversation. Social media communications in the digital age will involve adequate target audience engagement. In this wise, customers and viewers can be asked to like, share, and comment on social media posts. Organizations must also be sure to respond to comments directly or using emojis. All questions, messages, and requests for help must also be given responses to encourage user-generated content and build a relationship with the target audience.
4. Results Monitoring
To keep track of success and prospective aspects of improvements, organizations must monitor the results of their social media engagement. This monitoring will mean using tools like social media analytics and insights to determine effective communications. Other monitoring areas will include website traffic, follower growth, engagement rates, and soon. These activities will also help to optimize social media communication strategies.
5. Consistent Practices
To achieve effective social media communications and attract the attention of consumers, it is important to follow some consistent practices. These include using high-quality visual content that captures the eye and conveys the message clearly, avoiding messages that are too salesy or pushy and instead focusing on providing value and benefits to the audience, creating content that is relatable and resonates with the consumers' needs and preferences, staying updated with the latest patterns and trends in the industry and the market, and implementing strategies that aim to deliver the best possible experience and satisfaction to the consumers.
Conclusion
One of the unique things about the digital age is its dynamism and the ability to introduce new trends and makeup. This dynamism is why all of these tips for social media communications will remain ineffective if there is no intentional attempt to stay up-to-date with trends in the digital world. If organizations attempt to keep up with media trends and pay strict obedience to the tips above, they are very well on their way to achieving effective social media communications.
Reader insights
Be the first to share your insights about this piece.
Add your insights