Five Productivity Applications That Free You Mind and Creative Power
Manage a family and two jobs with productivity applications and hacks.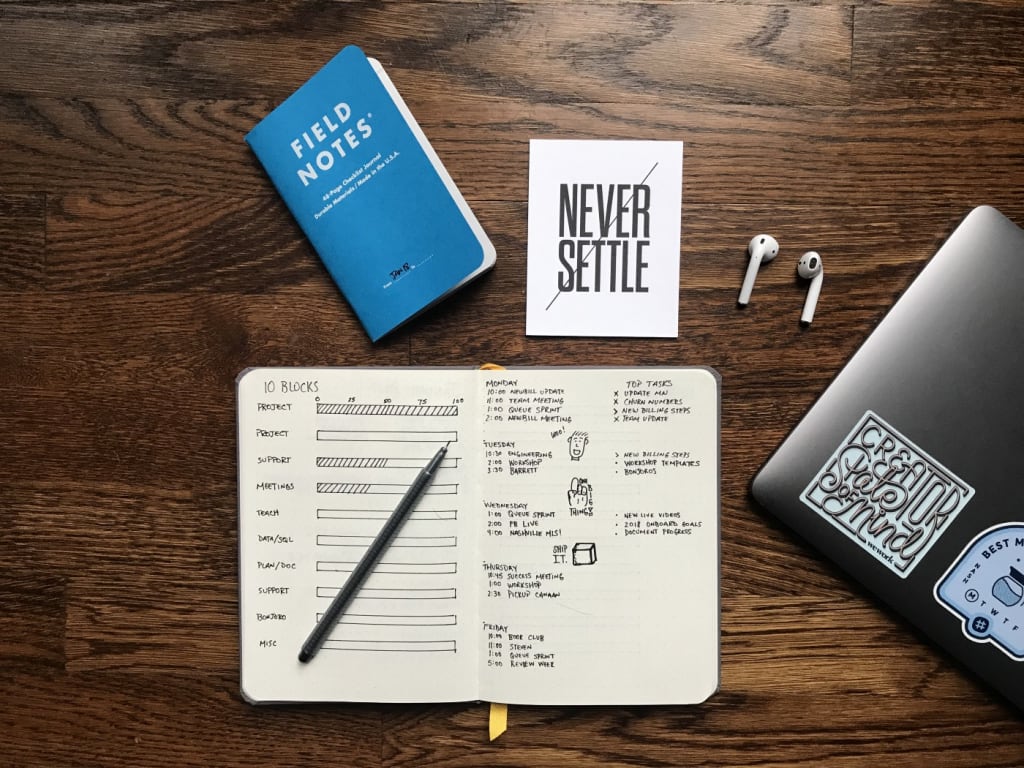 How do you fit everything into your day? This is the question that I am asked more than anything. Running two businesses and having a family to look after is not easy, but it is manageable if you want it to be.
Do you know how I do it? With productivity applications and systems? I use technology as my assistant and second pair of hands-this system you can use or adapt for yourself.
Everything I will suggest to you is free and not sponsored. I recommend these applications because I love them and have seen the benefit of using them. I never recommend anything that costs because we all have bills to pay.
You may have heard of some of these, and others you may not have. Yet, each of them serves a purpose in my writing life.
Collecting Research
As a true crime writer, I have to collect a vast amount of information and research. It is not as easy as finding one article and re-writing it in my words. Some writers do this; I don't.
To tell the story in the details I want and ensure it is as accurate as possible, I look through many articles. However, keeping this information tracked has always been a problem for me.
I tried writing them down and saving them to my bookmarks none worked efficiently. Welcome, Zotero, into my life.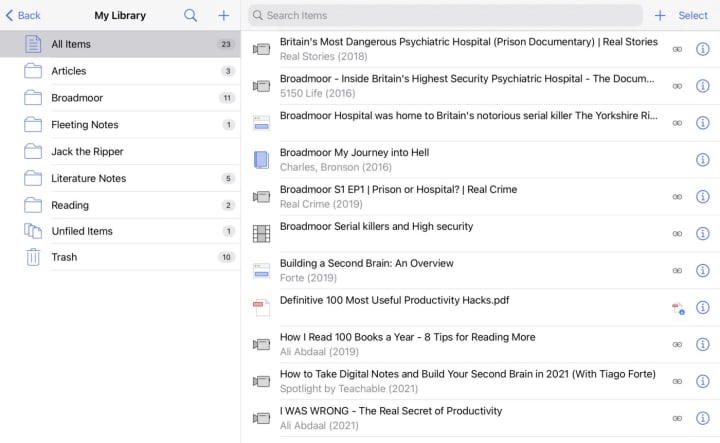 Zotero will save every page I view with one click on my browser. I can collect them into folders or have a general dump-all mentality. Then, when it is time to produce a bibliography of the sources I have used, two clicks of a button and Zotero produces a bibliography in whichever format I choose.
Read it Later Programs
Different forms of information constantly bombard us through our email, social media and searching the internet. Some of this information is valuable; some is ready for the bin.
There is also a large amount of information that comes to us that we do not have time to digest when it arrives. When this happens, we are faced with two decisions, read it there and then and become stressed because of the time it takes, or ignore it completely.
Read it later applications eliminate this problem. Then, with one click, you can send the article to this application, where you can read it at your leisure when you have time. There are two platforms that are good at this; the first is Pocket, and the second I use, Instapaper.
Instapaper also has a dedicated email address that you can forward any newsletters or emails you want to read later, too, reading them when you have time.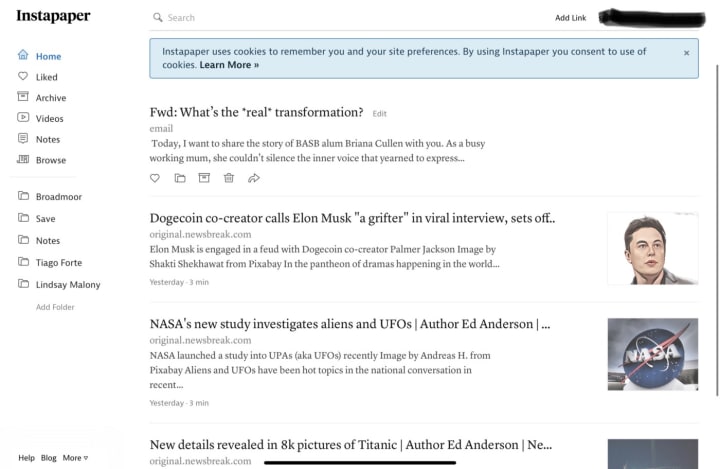 Note-Taking
Last week I talked at length about my note-taking system of Zettelkasten and Obsidian. However, I do not use Obsidian in solitude.
For those quick random thoughts that pop into my head, I use Apple notes, especially with their new shortcuts that mean you can access a Quick Note with one click anywhere on your computer. (Fn Q if you have a Mac)
Whenever I am writing an article, there are always another ten thoughts that pop into my head. For these, I use an old-fashioned method called pen and paper. I then photograph the notes and drop them into my notes application.
The final program that I use is Drafts, and this is for when I am driving. Siri will dictate anything that crops into my mind and create a quick draft note. I find Drafts works the best with the Apple watch, but there are others out there you can try.
Basic Tools
You need a couple of other platforms to have a fully productive system. The first is a To Do list. Many people will talk about applications such as Things and Todoist, both I think cost.
For me, you can't beat a little-known application called Remember the Milk or RTM for short. It has all the functionality of its more popular brothers and sisters with none of the expense. As a result, it is an excellent to-do list.
Again it has a dedicated email address so you can forward emails straight to your to-do list if you can not get to them immediately.
The other productivity tool you must have is a calendar. Again, this does not need to be anything fancy. I use the one downloaded on my Mac.
Inbox Zero
You will notice that with some of these applications, I have mentioned the dedicated email address; there is a reason for this.
The best productivity hack I have learned is the zero email system, sometimes known as the seventeen-second inbox.
The premise for this is that you always look at an email just once. You look at it, deal with it and archive it. Now with some of you, this might be a nightmare if you have thousands of emails.
It took me a while, but I have no emails in my inbox. So how do I do it?
Open the email and then decide on one of four actions.
1. A quick reply which will take seconds and then archive the email
2. Add an appointment to your calendar
3. Send something that needs reading to your read-later application
4. Send a longer task to your to-do list of choice
That is done. No more continually revisiting emails to see which you can work on. Instead, you touch the email once, process it and move on.
Increase your Productivity
What all of these systems have in common is that they do not only free your time but your mind. You are no longer carrying around a mental list of tasks to be accomplished. Instead, they are on your to-do list.
You are no longer looking for references for articles you read last week; they are in Zotero. You are not stressed because you haven't had time to read the latest article from your favourite blogger. They are in your read-later application.
You don't need to remember your appointments; they are on your calendar. Your mind is free to read and explore. Take in the beauty around you and be fully present when you are with your children. Your mind is free to create.
About the Creator
I know where the bodies are buried and I'm not afraid to tell you - author of True Crime, History and Fiction. Find me on Twitter [email protected]
Or find my crime magazine here - https://www.murdermayhem.uk
Reader insights
Be the first to share your insights about this piece.
Add your insights