Finding Temporary Work Through Catapult
An Honest Review from a Month of Working on Shifts Provided by Catapult in the United Kingdom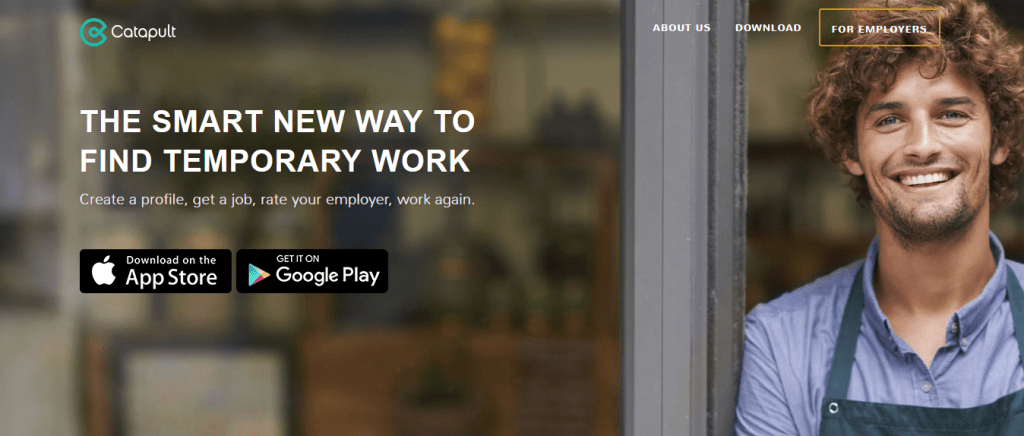 So using this app Catapult has been a total blast! I've been using it for about a month now and out from the depleting money from my bank account with pretty much nothing going in, I decided to look for job opportunities.
Google as usual has provided a way for me to be aware of opportunities, which is how I came to know about Catapult. They mainly do hospitality type work, for instance serving at hotels, cafe barista, pub waiters, and so on. When first registering online, they required us to share our experiences in working in the industry. Thankfully, I have had previous volunteering and part time experience!
Then we had to book an appointment to have our passports and visas checked out. I was quite surprised we needed two hours for this... but I realized why when I got there. The company was very friendly and encouraging. They explained their company values and boundaries very well that encouraged us to take our work seriously.
So far I have had four types of work and I'd like to share a bit of my experiences.
1. Clockroom Person Shift
This was at Mondrian Hotel. It was my first shift and I have done the job three times. Each time I meet new colleagues, we take care of our guests' items. I enjoy working with them and being able to get to know more people and their lives. It is also fun to know what types of events are on. So far, I've covered a Paddington cinema screening, an event for Addison Lee, the International Bar Association for lawyers, and an engagement party!
Initially... it seems that finding my way around to the main office where we will be briefed was very confusing. However the staff have been very helpful and everyone there was so lovely!
2. Cutlery Polishing at Hilton Hotel Green Park
This was a very mediocre job. It was meant to be a lucky dip, which means that there are a set amount of hours we are meant to be "on call." If we do not get contacted, we are free and are paid hourly for just waiting around! However, I did get called in and this was the job. I just basically stood around polishing cutlery. Unfortunately, they did not detail their description accurately enough as they didn't mention I would also be serving. That was probably the most awkward jobs I've had. Oh well, at least I got paid!
3. Bookkeeping and Dog Walking at Digs and Dash!
Yes. Working with dogs. Now this was a great job. Working with dogs? Alongside man's best friend?! Count me in! The boss and work colleagues were great. People also cam to work for the doggie day care through Catapult as well. Although it was quite a trek to get there, about an hour's journey, it was a straightforward journey and a time to chill. Working hours were great, too, from 9:30 AM until 2:00 PM. I quite enjoy organizing things so bookkeeping was quite therapeutic.
4. Stadium Shift at Wembley Stadium
Clocking in about 40 minutes before shift starts and having to go through lots of security and walking... Thank God I live in Wembley for the time being! This really made me not want to work at other stadiums because of the journey and the waiting time. However, I really did enjoy serving customers. It really brings me joy, in fact! It reminds me of my part time work a couple of years ago at a bubble tea store. I was lucky to have a brilliant staff manager... He was so understanding and encouraging for us to ask questions! That's what a responsible and honorable manager should be like!
Overall
The app as been very handy in finding work. The timing for payment is also not too bad as we get paid two weeks ahead always, so after our first two weeks of shifts the money rolls in weekly as you continue to work.
Pay... I suppose could always be better. But it's still not bad compared to other apps here in the UK as what I've heard from some colleagues at the clockroom. We also get holiday pay!
Conclusion
Why not try it out?